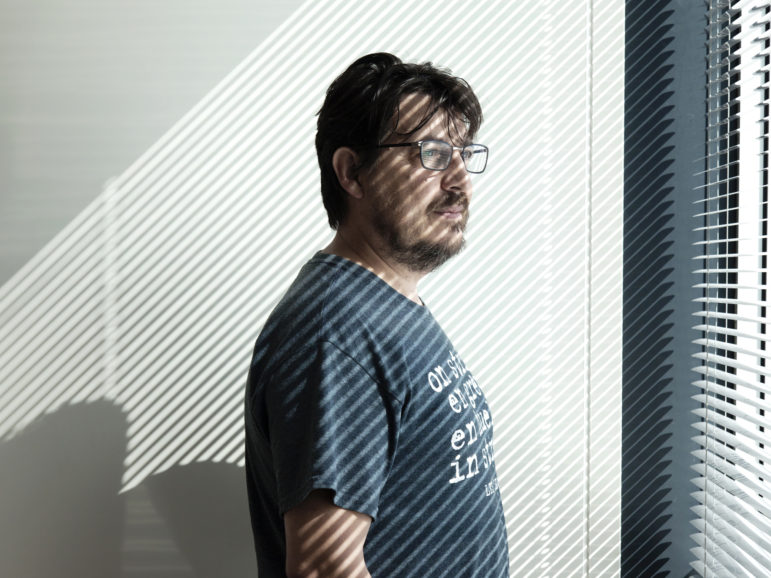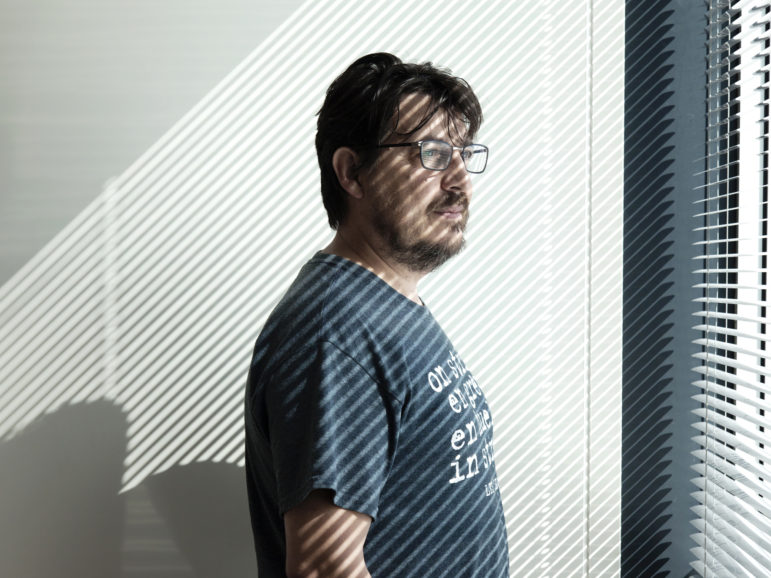 Since the start of their weekly demonstrations in November 2018, the so-called Yellow Vest protesters have puzzled reporters in France. While French media are used to covering protest movements, this one has been unique — it has no official spokespeople and it isn't led by any political party or union. Journalists have been confronted with new questions: Who should they pick to interview, since the Yellow Vests have made it clear that they have no official representatives? And since unions aren't counting the number of protesters (as is usually the case), what figures can they cite other than police estimates?
But of all the questions posed by this unprecedented movement, the coverage of police violence best illustrates the French media's fumbling. The weekly, large-scale demonstrations started last year on November 17, and for several weeks, most major media outlets covered violent acts committed by Yellow Vests but failed to report on the violent police repression of protesters. This troubling silence was shattered by the work of David Dufresne, an independent journalist who has become the main chronicler of police violence against Yellow Vests through his project "Allô Place Beauvau" (literally, "Hello Place Beauvau" — the nickname of France's interior ministry), which all started with one tweet on December 4.
Dufresne became distressed after seeing harrowing, graphic images of injured protesters on social media. Working alone, he started tallying injuries and relaying images of each case on his Twitter account — but only after having verified them. Very quickly, people started to directly send him information about new cases. After several weeks, Dufresne partnered with two developers who helped him analyze the data he'd gathered, turning it into a visualization for the investigative media outlet Mediapart. At time of publication, Dufresne had counted 800 cases of police violence or misbehavior. Among the wounded protesters, 289 suffered head injuries, 24 lost an eye and five had their hands blown off. One woman was killed. Since Mediapart picked up his project, "Allô Place Beauvau" has been cited by numerous French media outlets and Dufresne was awarded the Grand Prize for Journalism, the country's top honor.
So who exactly is this independent journalist who managed to break the silence surrounding police violence? Dufresne is far from a beginner. He's been working as an investigative journalist for two decades, both as a freelancer and on staff at national news outlets, and was among the founding members of Mediapart back in 2008. Nor is he a novice when it comes to covering law enforcement: He's already filmed a documentary and written a book on the topic.
He has also experimented with new technologies and new forms of storytelling. Among his most innovative projects: Prison Valley, an immersive web documentary on the US prison system; Fort McMoney, an 8-hour interactive game about the oil industry in Canada; and The Mole, a fictional thriller about the far-right National Front party that takes the form of a mobile app. Yet it's through his most low-tech and spontaneous project to date, "Allô Place Beauvau," that he's gained wide renown in France. Marthe Rubió, GIJN's French editor, met with Dufresne to talk about the genesis of this hybrid project, which sits at the crossroads between journalism and activism.
How did "Allô Place Beauvau" begin?
It all started on December 1, during the Yellow Vests' third protest. That's when I started seeing lots of videos and photos of injured Yellow Vests circulating on social media. But I couldn't find anything about this in the mainstream press. Personally, I was shocked by what I was seeing — by the violence, by the methods used by the police and their sense of impunity. So I started tweeting at the French Interior Ministry. It was a simple idea: I would denounce the police's systemic violence in a systematic manner.
With each new piece of evidence that I verified, I would write a tweet, with the same message each time: "Hello Place Beauvau, I have something to report…" And I would post the evidence that the police committed an act of violence. I deliberately chose to write a message that was direct, without commentary, raw. I wanted to produce something very simple and systematic, with a date, a location and a source. And I decided to directly tweet to the Interior Ministry's Twitter account because I believe that law enforcement is a political matter and that the ministry must investigate police violence. I honestly believed that these abuses would quickly come to a stop. But what happened next was the exact opposite. When I wrote my first tweets, I could never have imagined that we'd count nearly 800 injured.

Can you describe how you work?
I have one major rule: I only write about cases where there is evidence. By evidence, I mean that I've been able to verify at least a photo, a video, a medical certificate, an X-ray … etc. With images, I'll usually do a reverse image search using Google and check metadata with metapicz.com.
Most of the time, I'll wait until I have checked several pieces of evidence on a case. Sometimes, I'll gather multiple eyewitness statements. At first, I found images on Twitter or Facebook. But now, most of the time, victims or their family members — or people who have caught acts of violence on camera — will contact me directly. I nearly always communicate with them by email and often by telephone, too. In any case, for most of them, I have their contact info and keep a written trace.  
How do you explain the initial silence of the majority of French media on the subject of police violence?
I think the Yellow Vest movement has brought up a lot of questions about the way the media operates. It's a movement that media outlets have a hard time understanding and explaining. I know that some TV reporters have had a really hard time covering this movement — they've said that they filmed police violence, but that their editors-in-chief didn't use the footage. This allowed for denial on the part of politicians. If police violence isn't shown in the traditional media, it's as if doesn't exist, and then politicians don't have to account for it.
In France, most mainstream media outlets have completely forgotten that their role is to hold the powerful to account. They're more preoccupied with relaying information and relaying the words of politicians. For these journalists, it's a real pain to think any differently, so they stick to reprinting denials and official figures. Moreover, journalists who are on the law enforcement beat were worried that their police sources [who are not allowed to speak on the record] would get mad at them. But then all of a sudden, everything blew up.
Why did it blow up?
The world has changed. Twenty-four-hour news channels are no longer the only ones chronicling information. Newspapers are no longer the only ones giving context to facts. Now, there's social media. Social media allows citizens to publish information, testimony or videos without going through the traditional media. That doesn't mean that what they publish is necessarily true, but that there's been a change in paradigm.
Lots of alternative media have also been able to publish their work on Twitter, Facebook or YouTube. For my project "Allô Place Beauvau," the fact that I started by posting on Twitter — which is heavily used by journalists in France — helped draw attention to it. Journalists here sometimes use Twitter like a wire service. So after a while, journalists realized: Something is happening here. And then the dominant media outlets started to cite my work.
Do you see social media as your ally?
Absolutely! I hang out on social media in the same way that 20 years ago, when I was out reporting in a small town, I'd hang out at the train station's buffet. It's where you can take the pulse of society. Social media is a great place to carry out investigations. I don't see it as competition at all.
Today, most media outlets are focused on "fake news." Debunking falsities is indeed a necessity, but giving the impression that everything that comes from social media is lame or wrong — that's just not true. You have to separate the wheat from the chaff, and that's where journalists, academics or artists have a role to play. When you're looking at Yellow Vests' Facebook groups, it's just like going to workers' union meetings 20 years ago. What you'll hear is no more true, nor is it more false. It's just there.
Do you think being a freelancer was an advantage for this project?
It's undeniably an advantage because I have nothing to lose. I don't care about angering police officers, and actually, I think that some police officers respect me more than what they call "police station journalists." In fact, police officers call me and give me more information. Right now, I'm working with a police instructor who is helping me analyze videos. That said, I think that any journalist working within a newsroom in France could have done this work, too.
Your work took on another dimension after the data was analyzed and visualized on Mediapart's website. For the first time, there were numbers that showed the extent of the police's violence against the Yellow Vest protesters. How did this go from a one-man project to a data journalism collaboration?
At first, I was just shocked and angry — there was no long-term plan. But through discussions with coder friends — Hans Lemuet of Etamin Studio and Philippe Rivière of Visionscarto, whom I've worked with previously — I realized that we could turn my tweets into a database. I'd created a dataset without realizing it! Today, all my tweets are automatically exported into the database. We use the software https://airtable.com, which is safer and more flexible than GoogleSheet. The keywords create data: the city, the date, the weapon used, the case number, etc. We add a bit more information, we do a final verification and then the database and the graphics are updated automatically. The visualization adds a lot to our work, as it shows the systemic nature of police violence.
Did the fact that it was hosted on Mediapart's site also help?
Yes, of course; it was a refuge. When you are face-to-face with the state, at a time of severe crisis, partnering with an organization like Mediapart is a way to protect and legitimize our work. Mediapart's strength lies in the fact that it is a completely independent media outlet and that it does not rely on clicks and ads. They can host projects for the long term. [Editor's Note: Mediapart uses a subscription model; its founders are the majority stakeholders.] 
Has "Allô Place Beauvau" had political impact?
Our work was cited in the Senate, as well as in the European Parliament. I was invited to the parliament in Strasbourg to talk about it. The Council of Europe's human rights commissioner also cited my work in her report on France, as did the United Nations and Amnesty International. Neither France's interior minister nor the prime minister have ever called my work into question.
Today, "Allô Place Beauvau" features hundreds of photos of injuries, which are very difficult to look at. How did you design this part of the project?
We started developing the site in early January, and it went live on January 24. At the time, there were 200 cases. We never imagined the list would rise to nearly 800. That's why you have to scroll so far down the page… But in the end, this scrolling is really powerful. It takes a long time; it's painful; it feels endless.
It was also important for us to use an image of a mobile phone in our design, as a way to pay homage to the fact that today, everyone takes photos and videos. This image highlights a major development that has changed everything.
You shed tears during an interview in January. How do you deal with looking at so many violent images?
It's very difficult; at first, I slept very little, and I was exhausted. There was the case of Lilian, a 15-year-old kid who was hit with anti-riot munitions when he wasn't even part of the protest. To see his photo blown up on a big screen on the set of [the web TV show] Arrêt sur Images made me tear up because I was still in contact with the kid's family, and I knew the suffering behind that scar. Today, I'm doing better. I had no psychological training and so all this really hit me hard, but that's also what motivated me to keep going. What's still really hard to deal with is the victims' despair and feelings of helplessness. Some shut themselves away and don't talk to anyone. It's awful.
Do you think this type of project could be replicated to cover other topics?
I know that there's a person who is carrying out the same type of project on cases of workplace injuries in France. And I've heard that similar projects on sexual harassment are currently in the works.
Did you make any errors along the way?
Some people accidentally gave me information that turned out to be incorrect, and others — though really, very few — tried to trick me. But thanks to reverse image searches and the verification of meta-data, it's pretty easy to spot fakes. There were also rumors, like one about a faked death, or one about a person whose face was supposedly blown off by anti-riot munitions when it fact it was blown off due to an electronic cigarette explosion. But we never relayed any of these rumors.  
---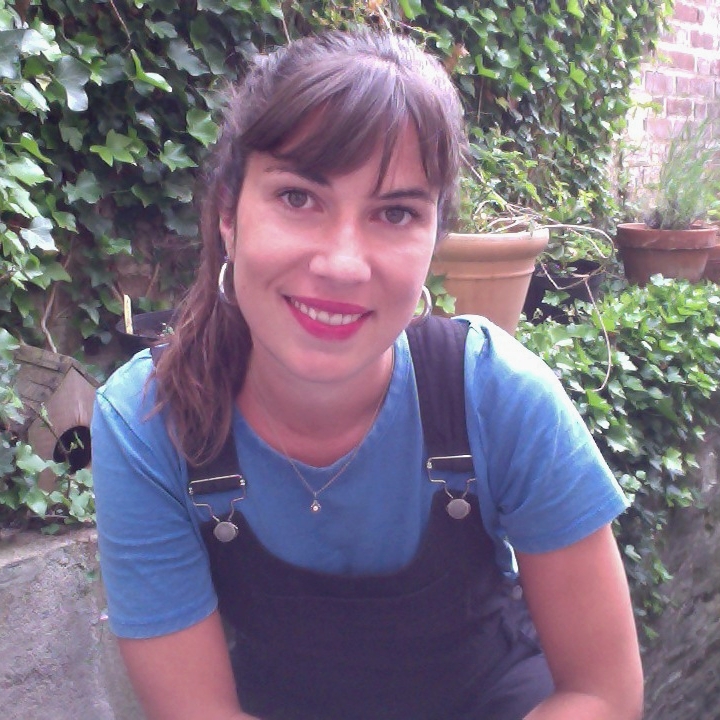 Marthe Rubió is GIJN's French editor. She worked as a data journalist at the newspaper La Nación in Argentina and as a freelancer for various media such as Slate, El Mundo, Libération, Le Figaro and Mediapart.