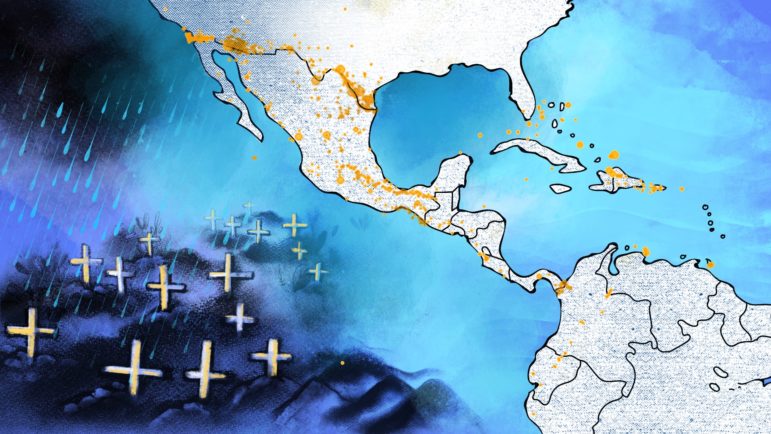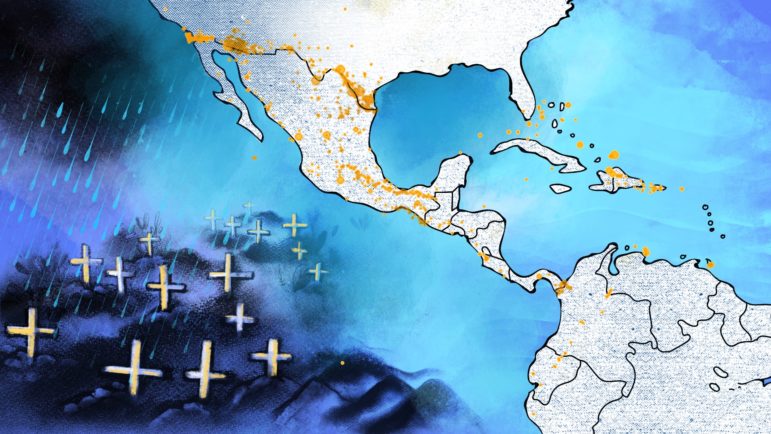 How They Did It: Collaborating Across a Continent on Latin America's Untold Migrant Stories
From the United Kingdom to India, the United States to Brazil, migration has become a hot-topic issue.
But in a climate in which debates around migration are often laced with extreme nationalist language, what's the best way for journalists to describe a phenomenon as complex and shifting as migration, and a story with multiple origins and destinations?
In the project Migrantes de otro mundo (Migrants from Another World) a team of more than 40 journalists in more than a dozen countries decided to collaborate to tell the story of the migrants from Asia and Africa who travel through Latin America each year.
As the creators of the project put it: "By its wandering nature, migration is a story that can only be properly told through collaboration."
Their cross-border investigation, which took place over the course of several months, used data to uncover a migratory path that had remained almost invisible, even in reports of the International Organization for Migration (IOM).
The collaboration — which is being published in various stages throughout 2020 — revealed the remarkable stories of the migrants who travel between 10,000 and 15,000 kilometers to reach Latin America, and once there, cross through multiple borders to reach the United States and Canada. It did this by focusing on local journalism and collaboration, and through cross-media alliances.
In total, 24 media organizations in 14 countries joined the project, resulting in a collaboration of more than 40 reporters and editors, videographers, photographers, programmers, designers, and artists. The final story was told in the continent's two major languages, Spanish and Portuguese, as well as in English and French.
The investigation was led by María Teresa Ronderos, founder and director of the Latin American Center for Investigative Journalism (CLIP, for its acronym in Spanish).
On the project hub page, the story is told through five chapters to illustrate the realities of migrant and refugee journeys through Latin America: detailing what they come across and describing the impediments that governments and organized crime groups place in front of them. It maps the deaths and disappearances of migrants on these routes, and shows how government travel restrictions have helped create a huge market — riddled with corruption, coyotes, and human trafficking — in which people are charged thousands of dollars at each stage of the trip.
The investigation also revealed new data by analyzing official information and making data requests from countries that were featured as part of the project — discovering, for example, that every year between 13,000 and 24,000 Asian and African migrants and refugees are believed to travel this route. The reporting also revealed the expansive nature of some of these journeys, starting in countries as diverse as Cameroon, India, the Democratic Republic of the Congo, Bangladesh, Angola, and Sri Lanka.
Analyzing Pieces of a Global Puzzle
The story of Migrantes del otro mundo began at a 2019 migration workshop in Mexico, taught by Ronderos, a Colombian journalist.
Stories about this phenomenon published before then had touched on parts of these people's journeys. Some focused on crossings where migrants had died. But Ronderos said there were huge gaps, which raised some big questions: Who were these people? Where did they come from? How did they get to Latin America? Why did they travel, and where did they end up?
"I saw that there was a void," Ronderos told GIJN. "I glimpsed a fascinating story that was perfectly invisible. The media had shown the readers pieces of a puzzle, but you couldn't see what the whole picture was."
So she started to draw up a plan. The first step was to seek partners inside and outside Latin America with the aim of creating alliances with media outlets and journalists at key points in the story.
By the time the group met in Mexico, they had already assembled the team. Support was also sought from international organizations such as the Europe-based Organized Crime and Corruption Reporting Project, the Fundación Avina, and the Seattle International Foundation, among others.
"From there we drew up a plan, defined the lines of work, the types of data that we would look for," said Ronderos. "We did a digital security training workshop and we signed up to the conditions." These included respecting the publication date and accepting that CLIP would make editing suggestions and carry out data verification.
She explains that obtaining the data was a major obstacle for various reasons: there were insufficient records about these migrants, a lack of transparency in terms of accessing the figures, official sources changed the data, and different countries used different criteria.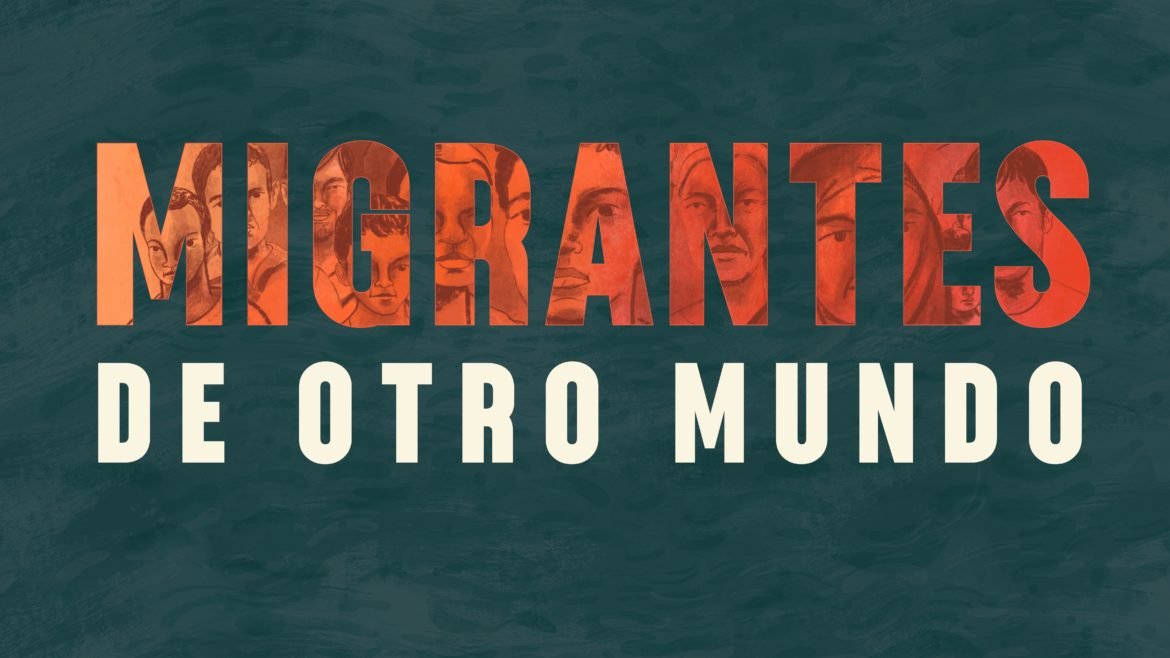 Ultimately, CLIP built its own databases after the reporting partners made information requests from public databases in their respective countries. That data was enhanced by figures from Freedom of Information Act request (FOIAs) in the US, and from reports published by different organizations. Excel was used to systematize the data, and the Tableau platform used to analyze it. CLIP reviewed the data to verify sources and to check that the figures were comparable.
In total, the project participants worked for nine months tracking and reporting stories, creating those databases from scratch, and creating multimedia content that would appear on the hub site.
Communication was key. In addition to the general discussions, there were subgroup meetings for particular stories, and others for follow-up, or to review progress. Throughout the process, explains Ronderos, there was constant communication through work platforms and chats.
In March, the editing process began: some of the stories were discarded, while those that would be published went through at least five revisions for editing and data verification. For individual stories, each outlet edited its own text, while stories that featured on the hub site were edited by the team at CLIP, making sure the collaborators felt that the final stories were consistent with their findings.
Hidden Phenomenon, Global Story
"This project is important because it tells [readers] a story about migration that has been happening in the shadows," said Alberto Pradilla, a reporter with Animal Politico, one of the Mexican partners in the project. "But it's a phenomenon that can't be hidden anymore."
For Pradilla, migrant stories resonate around the world and are interconnected. He says, for example, that covering a shipwreck in Chiapas, Mexico, led him to consider the African migrants and asylum seekers who die each year in the Mediterranean. He saw what was happening in Latin America as history repeating itself: the same tragedy of migrants making perilous journeys as they try to escape from unjust laws or from places full of violence or poverty.
He says that while the phenomenon is global, the narratives to deal with migration tend to be prejudiced or incomplete. And, he says, that is evident in the language used to cover migration: some reports use criminal-based language to describe a human phenomenon, others speak about it purely in terms of humanitarian assistance, or of invasions and crises.
This project sought to make audiences understand the phenomenon of migration as a global process, woven together with human stories — to show that this is not just about numbers, isolated tragedies, or nationalist responses.
"We wanted to show that the people who migrate are human beings like us, that we have all had dreams," explains Ronderos. "So why are these barriers being put up and why are we treating migrants with racism and xenophobia? Why are there so many artificially constructed fears if they are just like us?"
Eileen Truax, an award-winning migration reporter who was not part of the project, believes it succeeded where many others have failed. She says it succeeded in humanizing the migrants, in part because of the multi-formatted way in which the stories were published.
"This project manages to expertly weave data and stories together and presents everything in a very effective way," explains Truax. "It gives the reader enormous clarity about the distance, effort, and conditions in which a person who does this type of journey travels."
"In Latin America we are used to the route from Central America to the US, but seeing how small that route is compared to that of someone coming from Asia or Africa, it's impressive," she says. "This leads the audience to think: 'What has to be happening in a country for you to be willing to do all this to get out?' And that is the key to start understanding migration."
Collaborating to Build a Cross-Border Investigative Project
Ronderos says that there are different ways to create a collaborative research project like this. "In many collaborations, each party takes on its particular country, the story that they assume will interest their audience. In this project, we understood that the collaboration had to be more radical: it cannot be 'I'll do my story,' because in the end you end up with a local story, when what you need is to tell truly transnational stories."
She recommends the following:
Assemble a team that has some knowledge of the subject. It is vital that the team participants know about — and feel passionate about — the subject because these collaborative projects take a long time and require constant work. This is especially true when some of the information needs to be found for the first time.
Collect information. Certain information — for example legislation, statistics, judicial or police sources — can be compiled and shared to be used across relevant stories.
Organize a space to share information. That can be on Google Drive or on a more sophisticated platform, but it is important to have good security practices like passwords that mix numbers, symbols and digits, or encryption systems. In Migrants from Another World, the the team created La Vecindad — the neighborhood. This encrypted platform was created by Rigoberto Carvajal, CLIP's data architect, and contained features such as Drive, GoogleDocs, Trello and Slack. That made it a space where reporters could upload documents, edit text and tables, monitor the flow of editorial processes and communicate among themselves while keeping the project and their information secure. La Vecindad is available for projects in which CLIP is a partner and there is also the possibility of opening its use to other groups that want to collaborate across borders.
Work on stories that reflect your key themes. When the reporting process is 90% complete, it is important to meet to discuss the final stories. Each article or video needs to paint a picture that helps illustrate the overall investigation. The process from the first drafts to final publication can take between two and three months.
Seek additional financing. It is important to form alliances with organizations that fund journalism projects, as these resources can be used to cover travel expenses that media outlets cannot pay themselves. Receiving that funding means you do not have to exclude any outlets for financial reasons.
Draw up a storytelling and information visualization strategy. The story should be told in the best possible way, so search for novel narratives to pique the interest of the audience. Make sure the stories successfully convey all the emotions of the people whose stories you are telling, whether that's anguish or the desire to seek a better future.
Be flexible, and have patience. It is crucial to understand with these collaborations that different teams have different time and work restrictions. If you want to run a project like this, you need to be flexible and patient. At the same time, it is important to keep the team motivated with the story and its progress.
---
Further Reading
See GIJN's Resource Center for details on migration reporting, guidelines on reporting migration ethically, and our guide to Human Trafficking, Forced Labor and Slavery. For more on collaboration, see our past stories here.
---

Mariana Limón is a Mexican freelance journalist who writes about gender, globalization, human rights, and pop culture, among other stories. She is particularly in interested in digital communities and new narratives. She has written for Vice, GQ, and Chilango.com
---