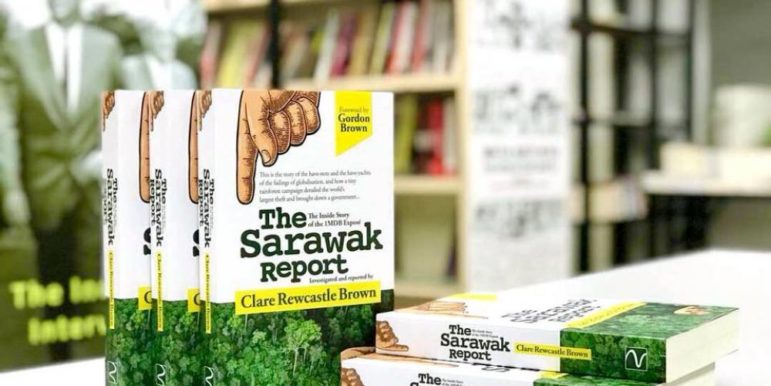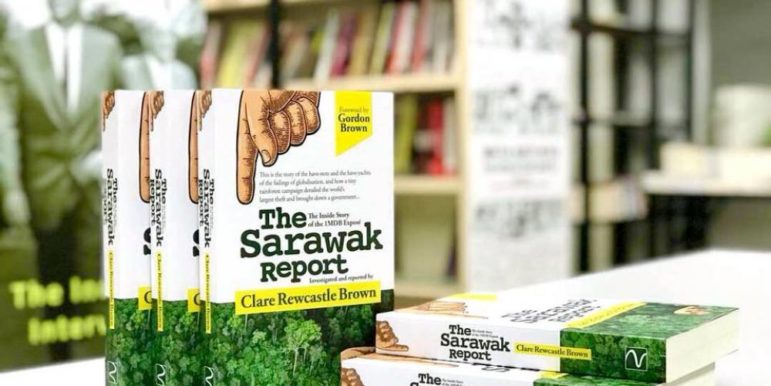 When Clare Rewcastle Brown founded the Sarawak Report in 2010, it was designed to highlight issues affecting indigenous communities in Malaysia, such as deforestation and corruption. But it soon became known for something else entirely.
The site was instrumental in breaking what has been dubbed the 1MDB story, which earlier this year helped topple Malaysia's former prime minister Najib Razak, who has since been charged with 25 counts of money laundering.
Due to her persistent investigations in Sarawak, Rewcastle Brown had already been banned some six years earlier from entering the state where she was born and spent her early years.
But the ban simply strengthened her resolve to continue her work.
Pushing Past Security Threats
In 2015, the Sarawak Report was blocked in Malaysia and authorities issued an arrest warrant for Rewcastle Brown for "threatening parliamentary democracy." She also sought police protection in the UK after complaining she was being stalked.
She says Sarawak Report was also the top digital target for the Malaysian government, which allegedly hired "millions of dollars worth of expertise" to disrupt the site.
"You have to do what you can do to fight" the hacking attempts, Rewcastle Brown says, "as safety of one's source is the biggest concern".
But the security risks have never deterred her.
"I'm effectively a journalist who has taken the opportunity of the internet to focus on one key story, which was this corruption," she says.
"When I started it, I did it as a matter of conscience. It wasn't a commercial enterprise in any shape or form, (I started the site) just because I could see such bad governance, with such amazingly far-reaching bad consequences," she says.
Rewcastle Brown and her team of volunteers worked without pay while investigating the sprawling 1MDB scandal — at a time when no one else was following it.
But understanding the limitations of a scrappy online outfit, she offered the information to major media organizations with larger staff and resources, such as the Wall Street Journal.
Rewcastle Brown details the five-year investigation into 1MDB in her new book, which is going into its third print run after having sold 5,000 copies.
Staying Afloat Without Cash
With 1MDB issues having been covered extensively, she now plans to return the platform to its original purpose of filling the void of an independent press in Sarawak.
The site offers free access and a regular newsletter for subscribers. She estimates it costs less than $6,500 a month to operate.
After hard-hitting news being censored in Malaysia for so long, a story on the site can now reach thousands — sometimes up to one million — views. And the Sarawak Report's Facebook followers have crossed the 500,000 threshold.
Rewcastle Brown is considering accepting advertisements to supplement the donations the site receives. When she issues a callout for donations, she says many respond, some with large sums and others who regularly give a few ringgit a month.
"It's been hand-to-mouth, but people have kept it going," she says.
Rewcastle Brown says Sarawak Report's exposure of 1MDB demonstrates the importance of a free press, as it only took a "little source" of information to expose what the US Attorney General described as the worst form of kleptocracy in history.
"I hope, above anything, that's what people take away from the 1MDB story — that they need to protect the press, the media, the freedom of it," she says.
---
This post first appeared on The Splice Newsroom's website and is reproduced here with permission.

Susan Tam is a freelance journalist based in Kuala Lumpur. She has reported on global affairs for Al Jazeera English TV, as well as regional issues for the Singapore Press Holdings and The Star. Her freelance assignments have been for CNN International and Yahoo, and research for the UN offices in Malaysia. Susan specializes in social issues, policy developments and the retail sector.