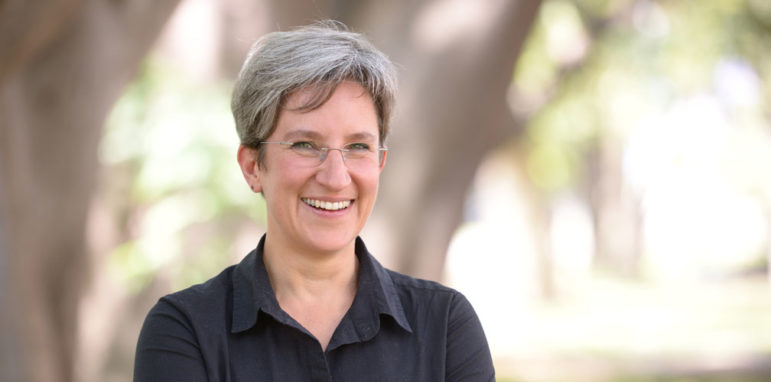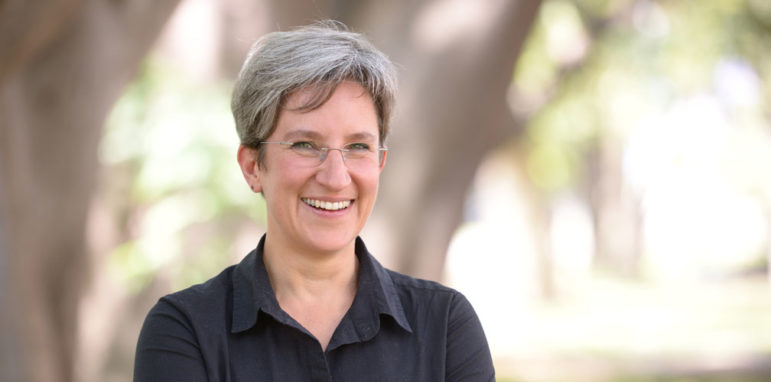 An independent, nonprofit organization founded by a team of investigative journalists is shifting how investigative journalism is produced in Mexico, and how it impacts the lives of Mexican citizens.
Launched in 2017, Quinto Elemento works with reporters to fund and develop investigations, and contact media outlets to secure a place for publication. The team behind it produces and publishes its own investigations too. It's also an investigative journalism lab and runs training programs for reporters and editors. Stories produced so far include investigations into undercounting of illegal burials linked to crime, a crisis in forensic medicine, and the stories of people "disappeared" to work for cartels.
Mexico is a dangerous place to be a journalist — especially an investigative one. Five journalists were killed in 2020 alone, according to data from the Committee to Protect Journalists, and 36 have been killed since 2010. Corruption, collusion between public officials and organized crime groups, threats, and acts of violence against the media are all too common. The country ranks sixth on the Global Impunity Index and 143rd on the World Press Freedom Index.
Despite these challenges, and as a response to them, Quinto Elemento believes in raising  the bar for investigative journalism in Mexico and championing its role in holding power to account. General editor and Pulitzer Prize-winning investigative journalist Alejandra Xanic explains how:
Q. Why did you set up Quinto Elemento?
A. When we started discussing it in 2016, the space for independent investigative reporting was at risk. Marcela [fellow founding member Marcela Turati] called it the "zones of silence" — the impression that more and more media outlets were refraining from covering the type of stories that citizens would need to help them navigate tough times.
There were years of violence from organized crime; drug wars, which really changed the lives of entire communities and regions; and an increasing number of media and reporters forced to be silent or avoid the most important topics to the public at the time.
The front pages often didn't reflect what was going on. There were huge cases of abuse of power by politicians, public offices, and corporations that were not being investigated thoroughly, or reporters pursuing these stories would have a very hard time reporting them. Many media organizations are reliant on government advertising too. Reporters found themselves in professional peril and often with no place to publish.
We found ourselves with a very sturdy community of reporters with investigative abilities but nowhere to publish, or no one to trust their instincts and fund them.
Q. What is it like to work as an investigative journalist in Mexico right now?
A. We have more investigative journalism being done than four or five years ago. There's very few investigative units in media outlets but we have robust teams of investigative reporters working. The crisis in the media has only deepened this year. Working conditions have worsened — they were never that good to start with — with many reporters working for half their wage or no wage at all.
It has become tougher in the capital, which was an oasis for many years for investigative journalism. This is, in part, because of politics. The Mexican president has a news conference every morning and almost every day he attacks the press. The president talking so vigorously against the press has fueled attacks on journalists. There's been cases of extreme online abuse.
More than 100 reporters in Mexico have been killed since 2000 [with most of those killings in recent years]. This attitude by the president is creating an atmosphere that can be more prejudicial to the freedom of the press, to our ability to report with confidence and safety. The regions where journalists feel more under threat have grown. We're more nervous for our safety.
Reporters are portrayed as the enemy of the people, and that's a very powerful message. I think journalism hasn't necessarily served the people more than politicians in the history of Mexico, but there's also a lot of very good journalism and amazing journalists who are serving with total honesty and rigor.
Q. What opportunities are there for investigators?
A. The transparency movement in Mexico has brought some changes that invigorated and boosted our capacity as investigative journalists. Five or so years ago it was very hard to look into who owned a company or held a particular position, for example, and now those records are available.
Business journalism in Mexico has been closer to PR. Outside of reporting on assets and stocks, there's been poor reporting about businesses and their impact on people's lives. I believe it's because of a lack of independence and the long tradition of a more PR-orientated coverage of companies fueled by the media's dependence on advertising. Newspapers are very good on economy and finance, but there's work to do with regards to investigating corporations and people in power.
Q. How does Quinto Elemento work?
A. Our team of editors looks for funding for investigative reporters around the country to support, produce, and disseminate their content. We put out an annual public call for investigative projects. This was a huge step for us the first time around: we were asking reporters to share their secrets.
Since we went live in 2017 we've had more than 200 applications for investigative projects. There's a first selection round and then a jury of investigative journalists chooses the projects.
If your application is successful, we become your team. We help you strategize, narrow down your story, and help with how to report it. We have a research desk that will help you find the evidence, whether that's building datasets or conducting analysis, to try to arrive at the best story possible.
We work on the best format for the story and where to get it published — regionally, nationally, or internationally. Until now we provide content at no cost to our publishing allies. By being open we've been able to gain the trust of media and editors. More and more, we are looking for co-productions, whether that's working with designers or staff reporters.
Q. You've launched a training program for editors working on investigations. Why?
A. Reporters traditionally work alone in Mexico. Editors decide what stories to cover and change the headline and your opening paragraph, but generally don't get involved in the reporting process. There's not a history of editors who know how to work with reporters on these kinds of stories.
Our master lab training program for investigative editors currently has 24 participants and runs until September. We want to do this every year. There's been no training for editors and they have the power to reflect good standards.
Q. What impact has Quinto Elemento had?
A. It's a very good time for investigative journalism in Mexico, in terms of the capacity we've built and because we've started this strategy of looking for and working with allies. How stories are being disseminated is changing, and that's exciting.
We are now capable of accomplishing more complex investigations that would otherwise not see the light of day because they're too complex, or for security reasons. We're also happy to see a change in the mindset of more traditional media. They are now willing to join forces when previously they would only publish what was produced in-house.
Our sense of autonomy is invigorating. Our agenda — the themes we pursue — come from reporters on the street. I've worked in the media for many years and I don't think I've ever had this sensation of autonomy or editorial independence.
Q. What are your future plans?
A. The "lab" part of what we do is a big challenge, and how to design and develop the tools we use to investigate or tell a story.
For example, in Mexico, much of the population lives in poverty. They aren't on Twitter, they're not reading the newspaper. With the lab it's exciting to invent and develop tools and ways for how to reach those citizens. Mexico is still a very young country and we have a lot to do to make people news savvy.
We've had rich participation from women and young journalists, as well as people who work in regions where doing journalism is dangerous or harder. More than half of story projects come from cities other than the capital. We make efforts to reach reporters in diverse regions but would love to encourage reporters from Mexico's Indigenous communities to work with us.
We would like to see more multi-disciplinary teams working on investigations and hope to have more projects for TV and radio. We're very happy with the trend of multidisciplinary teams and also young reporters coming up with investigative projects. We are also seeing more projects that need technology to make those investigations possible so that's a challenge for us. We have to develop solutions.
Additional Resources
My Favorite Tools with Quinto Elemento's Marcela Turati
Resistance, Solidarity, and Reporting in Mexico: Q&A with Marcela Turati
How to Investigate Forced Disappearances in Latin America
This story was originally published by the Reuters Institute and is reproduced here with their permission. Quinto Elemento joined GIJN in February 2018. 
---
Laura Oliver is a freelance journalist based in the UK. She has written for the Guardian, BBC, The Week, and others. She is a visiting lecturer in online journalism at City, University of London, and works as an audience strategy consultant for newsrooms. You can find her work here.