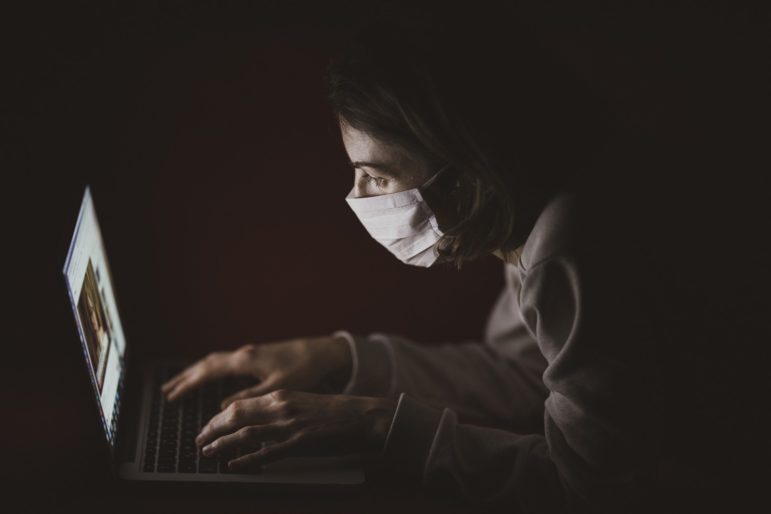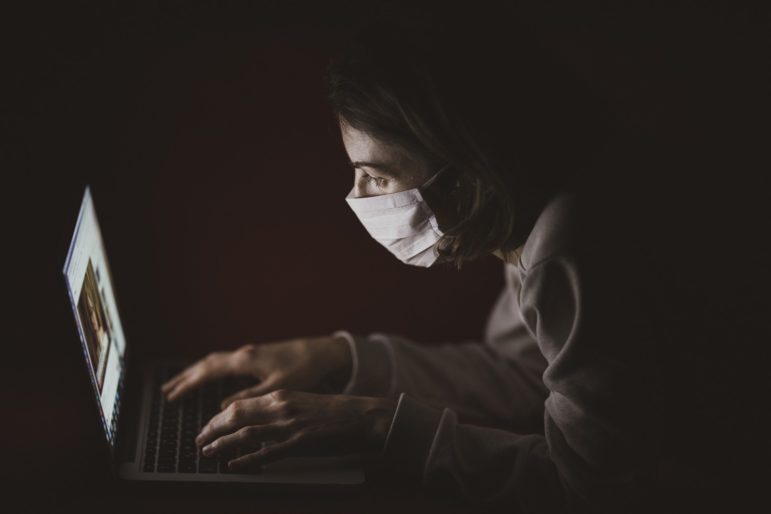 How Latin American Media Outlets are Collaborating on COVID-19 Investigations
About a month ago, journalists from 14 Latin American media outlets began planning a collaborative project to investigate issues related to the coronavirus pandemic. This is how Centinela Covid-19 emerged, bringing together organizations from 12 Latin American countries plus Univision Notícias, from the United States.
The investigative journalism project is coordinated by the Latin American Center for Investigative Journalism (CLIP, for its acronym in Spanish) and obtained funding from Oxfam and the Pulitzer Center on Crisis Reporting.
Participants come from the following organizations: Chequeado (Argentina), El Deber (Bolivia), Agência Pública (Brazil), El Espectador and La Liga contra el Silencio (Colombia), La Voz de Guanacaste (Costa Rica), Ciper (Chile), GK (Ecuador), El Faro (El Salvador), No Ficción (Guatemala), Quinto Elemento Lab (Mexico), El Surtidor (Paraguay), IDL-Reporteros (Peru), and Univision Noticias (US).
According to Colombian journalist Andrés Bermúdez Liévano, one of the project coordinators and the editor of CLIP, Centinela Covid-19 has defined three lines of investigation so far: social impact, disinformation, and public purchases of medical supplies. Liévano said that there are already many collaborations and journalists covering the coronavirus crisis and, therefore, Centinela's mission is to complement this work. The alliance has no deadline.
"We do not pretend that we are going to explain everything," Liévano told the Knight Center. "We simply want to contribute information that was not on the table and that helps to better understand what is happening. There are journalists who are doing a very good job on coronavirus issues. We believe we have those skills and a civic responsibility to add to that."
He said that a phrase by journalist Joanne Kenen, executive health editor at POLITICO, was one of the inspirations for the project. In a podcast for the US outlet, Kenen said that she realized the potential of coronavirus coverage in January, but only recently understood that this was "the story of our lifetime."
"And she is absolutely right," Liévano said. "We are not in health, it is not our beat, but it is impossible not to do something about it now. We started to think: how can we, as investigative journalists, contribute to a better understanding of that great story of our lives? And the answer was: combining efforts."
He reinforced that the bet on collaborative journalism is related to CLIP's philosophy: "We believe that by working with people who are in other places, we can jointly connect the dots. You alone are not going to do all the connecting, but if you are working with other people, who have other information, you can better understand the panorama."
In addition, Liévano argued that the comparative perspective — showing cases and measures from several countries in the region — helps each citizen to better understand the situation in their own territory. In the alliance, the only outlet that is not from Latin America is Univision Notícias, which will investigate the same issues in the US states with the largest Latino populations.
What Is Being Hidden
Centinela Covid-19 published its first report on April 17 about what information governments in the region do not have or are hiding about the pandemic. Co-founder and editor of site El Surtidor, Jazmín Acuña, told the Knight Center that this report was important in helping to assess Paraguay's performance.
"I did not know that there are countries that are giving information at the municipal level about the status of infections, here we only have information from the central government," Acuña said. "I also didn't know that there was a difference between the number of tests that are performed and the number of tests that are processed. In our country we know the processing capacity of the samples but we do not know how many tests are being carried out."
This exchange of information means that she has more elements to demand measures from the authorities, she added. Javier Quintero, a reporter for the Mexican media outlet Quinto Elemento Lab, agreed.
"In many countries information is being hidden or is so scattered that it has not been possible to unify it, Quintero told the Knight Center. "We see the case of Mexico, which until today does not have [available] the number of beds available in intensive care units in hospitals. You do not even know the occupancy rate."
This information is essential for the population to understand that the situation is very serious and requires everyone's help, Quintero said. "If the government tells the population that the number of beds is minimal for the entire emergency that we are about to see in the next few days, people will probably prepare, be a little aware, stay locked up at home. And so obviously there is a sanitary, protective measure that could be more effective," Quintero explained.
At the same time, collaboration is important to reach some sources, according to Acuña. "Our CLIP colleagues have access to certain qualified sources. They helped us above all to make the connections that are practically impossible to make when you just work locally," she said.
According to her, the alliance also helps to interpret information that may seem disconnected or irrelevant, but which start to make sense when complemented by data that other journalists have, for example. And collaboration makes it easier to organize work. "Sometimes it is difficult to find the focus with so many topics to cover. We are encouraged to follow lines of investigation that we would not otherwise be encouraged to follow. Or it would cost us a lot more to do it alone," she said.
One focus of the project is to investigate the purchase of medical supplies and medication by governments of the region. Acuña said that this market is complex and international, and many countries can use the same companies and suppliers. "It is difficult to monitor and understand how the pharmaceutical industry and laboratories work and only when there is effort by various media is it possible to do more effective investigative work," she said.
Quintero cited the example of the announcement by the President of Mexico, Andrés López Obrador, that the United States will send 1,000 mechanical ventilators to the neighboring country. "In exchange for? We do not know. We do not know why the United States, which is the epicenter of the pandemic, has decided to sell or transfer more than a thousand respirators to the Mexican government. I don't have that information, I can ask this colleague that we have there in the United States, from Univisión, and work together," the journalist said.
For Quintero, one of the great differences of Centinela Covid-19 is the depth of the articles, which are often not feasible in newsrooms that are increasingly smaller, and that are already overloaded with daily coverage of the coronavirus.
"The Centinela project is slow, because we are investigating what is happening very, very thoroughly. In this daily search for news, it is difficult for the most traditional media to concentrate on in-depth work," he said.
Acuña also highlighted the legacy, visibility, and support that the alliance gives to the content and brand of a small outlet. "For us it is a learning opportunity. We are a relatively new media outlet, with four years of existence, we are gaining many tools that will remain in our organization by being part of a collaboration like this. And because we are an emerging media outlet, it is very important for us to have the support and reach of the network," she said.
Another legacy for small media is funding itself, which is used to support the network and, especially, its most vulnerable members. "There are media in Central America that do not have the human and physical resources that the others have," Liévano said. "We are going to help several of those smaller outlets that have greater challenges."
---
This article was originally published on the Knight Center for Journalism in the Americas website and is reproduced with permission.

Marina Estarque is a Brazilian journalist living in São Paulo. She has worked for several Brazilian news organizations, including Folha de S.Paulo, O Estado de S. Paulo, O Dia, and the fact-checking agency Lupa.