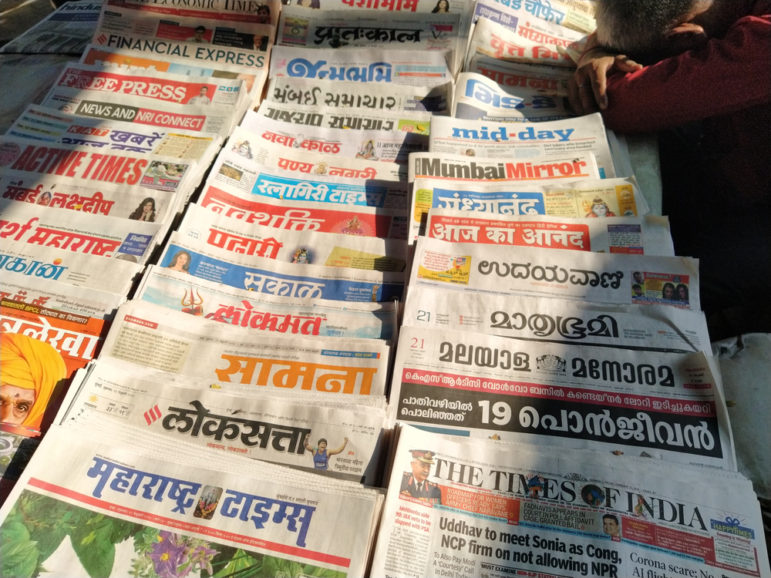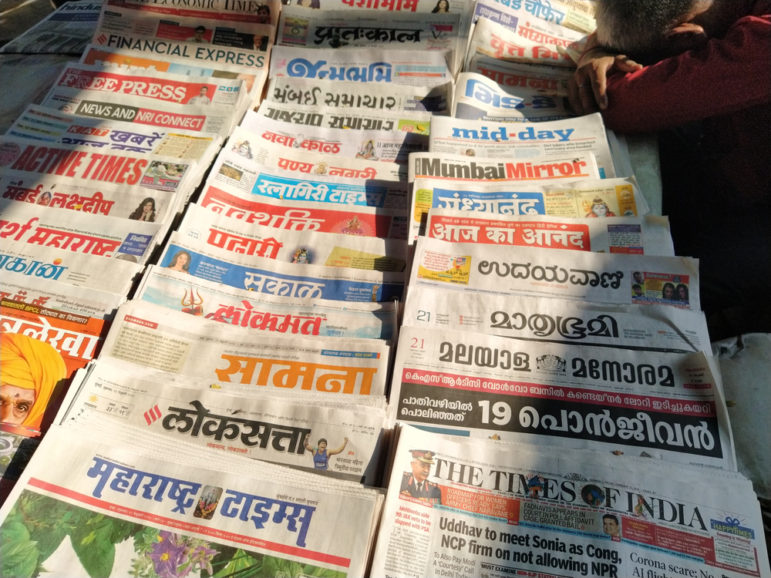 How Advertising Fuels Media Capture in India
Read this article in
The following excerpt, taken from Raju Narisetti's chapter in "Media Capture: How Money, Digital Platforms, and Governments Control the News," is one of the first pieces that explains in detail how reliance on advertising is a form of media capture — that is, when business cronies buy and control news outlets in order to further a political and often financial agenda — using the example of India. Media capture is a global problem, but India has a unique problem, which Narisetti explains. Narisetti shows how media reliance on advertising is extremely damaging for independent and investigative journalism. Overall conditions for journalism in India have worsened since Narendra Modi became Prime Minister in 2014. This chapter is part of a collection I edited, where we discuss the many different forms that media capture has taken around the world and the threats that investigative journalists face today. —Anya Schiffrin
The roots of today's increasingly captured media in India lie deep and go back a couple of decades to the seemingly innocuous newspaper business practices of India's largest media company, the Bennett Coleman & Company Ltd. (BCCL), founded in 1838, whose flagship newspapers include the Times of India, the largest-selling newspaper in India, and the Economic Times, the market-leading business newspaper.
Early to recognize the highly value-conscious, middle-class urban Indian household as key to its commercial success, BCCL embarked on a strategy of "invitation price," offering new newspaper readers a sharply discounted cover price for its newspapers, starting in Delhi in 1994, as part of an ambitious national expansion strategy for its flagship paper, the Times of India.
Today, this permanent "predatory pricing" typically offers an all-color, thirty-six- to forty-eight-page, multi-section, broadsheet daily newspaper for an average cover price of around four and a half rupees (six US cents). When the paper is bundled with a regional language or business newspaper from the same media house (the Times of India is bundled with the Navbharat Times in Hindi or the Economic Times), the combined price rarely exceeds seven rupees or about 10 US cents. This relatively cheap cover price is then significantly discounted for home delivery through multiple "trade schemes," such as six-month-free deals for renewal, which further reduce the actual cost to the consumer.
Meanwhile, there is a long-standing tradition in Indian households of stacking up daily household newspapers after they are read, which are then bought each month by neighborhood, door-to-door roving paper recyclers. Newspaper is typically sold for 10 to 12 rupees per kilogram, with a month's worth of newspaper equivalent to about eight to 10 kilograms in weight. In essence, the household revenue from recycled newspapers in a month more or less covers a hefty portion of the discounted monthly subscription cost of that newspaper, thus making it almost "free" to subscribe to in that household. This explains, to some extent, the many multi-newspaper households in India and the continuing growth in circulation.
This "invitation pricing" approach dramatically increased circulation and the reach of BCCL newspapers, cementing that company's market leadership and catching rivals with not-so-deep pockets permanently flat-footed. BCCL's pricing strategy forced all newspaper companies in India to keep their prices competitive, and, as a result, there has been no meaningful price escalation for newspapers in India for decades, even as newsprint, ink, and staffing costs have continued to rise.
It is estimated that just ink, newsprint (India imports a majority of the paper used by newspaper distributors), and distribution costs of a daily newspaper run at 200 to 300 percent more than the current daily cover price of any newspaper in India.
Today, one can't buy a cup of tea from a street vendor in a major city in India for the cover price one pays for a newspaper, and a single popular Wills Red cigarette retails for 10 rupees, or 250 percent more than a national newspaper in the same kiosk.
This industry-wide cap on newspaper subscription prices has over time created a very unhealthy, near 100 percent dependence on advertising for all media companies.
As a result, media houses have long had cozy relationships with ad agencies and advertisers in corporate India as well as with many "public-sector" enterprises — state-controlled banks, the Life Insurance Corp., tourism boards, the railways, government-run industrial and mining companies — all of whom are significant advertisers in print. These "commercial" advertisers on occasion hold journalism captive, threatening to pull their ads if a top executive disapproves of certain stories or believes there is a pattern of "negative" coverage against that firm.
But because newspapers have remained cost-effective — in terms of their wide reach and engagement in both urban pockets and heartland India — many of the news brands were in the past usually able to "manage" such requests without becoming entirely captive to advertisers, even if the occasional big spender was successful in getting toned-down coverage or the quiet dropping of follow-up stories.
India media houses are also notoriously bad at chasing stories that their rivals break, which allows for advertisers to put pressure on one newsroom to squelch a story without worrying about other newsrooms jumping on it. That practice is coupled with a long-standing, informal "we don't really cover each other" pact among owners and editors that has prevailed across most major newsrooms and with the very little attention given by dwindling media critics to why one-off stories about big companies or CEOs simply seem to fall off the pages of a newspaper. Readers are none the wiser about what might have happened.
Meanwhile, successive governments, both at the state level and at the country level in India's capital New Delhi, have also become significant advertisers in newspapers in India, spending tens of millions of rupees in ad campaigns that ostensibly promote government projects and welfare programs but in practice are mostly campaigns — replete with pictures of those currently in power — intended to bolster the ruling party.
Official data show that the Bharatiya Janata Party (BJP) government's ad spending in the four and a half years of its first term, which began in 2014, was on average $170 million annually, a dramatic escalation from the amount spent by the previous Congress Party government, on average $71 million annually from 2004 to 2013.
These figures don't include spending by state governments, where it is not uncommon for a powerful state chief minister on occasion to pull or temporarily withhold advertising from a newspaper as a way to signal disapproval for a specific article. Or in some cases, government funds for election ad campaigns are diverted to select news brands, including in the state of Delhi, the home to a majority of media companies in India.
For decades, when the Congress Party and the Nehru–Gandhi dynasty governed India, there were powerful regional leaders who were not micromanaged or did not necessarily behave in lockstep fashion with the national party, especially when it came to exerting influence on media. As a result, many newspaper companies became adept at managing the occasional dispute, be it in Delhi or in a particular state capital, and were confident in their ability to continue to attract much-needed government advertising through the media owners' personal connections to government officials or through paid middlemen who typically funneled money back to the politicians and bureaucrats who were in charge of large advertising campaigns.
To be sure, the current Modi government wasn't responsible for giving birth to the desire for media capture in India. Over the many decades of independent India, well-connected individual politicians and cabinet ministers, particularly from the Congress Party, have continued to exert significant influence on certain media houses, though a large part of that influence, unlike in the BJP efforts, came from personal relationships with both newspaper owners as well as with top editors rather than via explicit threats over ad budgets.
"If you look at mainstream, big English newspapers, the rot first began to set in with the kowtowing to corporate advertisers" in the past 10 to 15 years, says Bobby Ghosh, a former editor of the Hindustan Times, a nationally circulated English newspaper, in an interview by the author. "Psychologically and in practical ways, that excessive dependency on advertisers opened the door. It began to destroy the firewall between editorial and advertising. And through that opening, all kinds of genies have now
rushed in."
This post is excerpted from the chapter "A Loud Silence" by Raju Narisetti from "Media Capture: How Money, Digital Platforms, and Governments Control the News," edited by Anya Schiffrin. Copyright © 2021 Columbia University Press. Used by arrangement with the publisher. All rights reserved.
Additional Resources
Commercial Revenue: Essential Reading
GIJN Webinar: Investigating Autocracy
When Autocrats Attack: How Journalists Around the Globe Are Fighting Back
---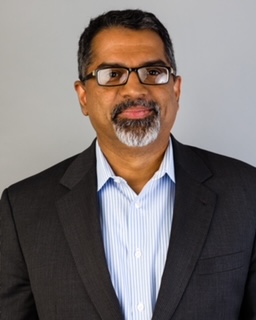 Raju Narisetti is the founder of India's Mint/LiveMint newspaper and website. He previously worked at The Wall Street Journal, The Washington Post, News Corp, Univision/Gizmodo Media Group, and Columbia Journalism School.