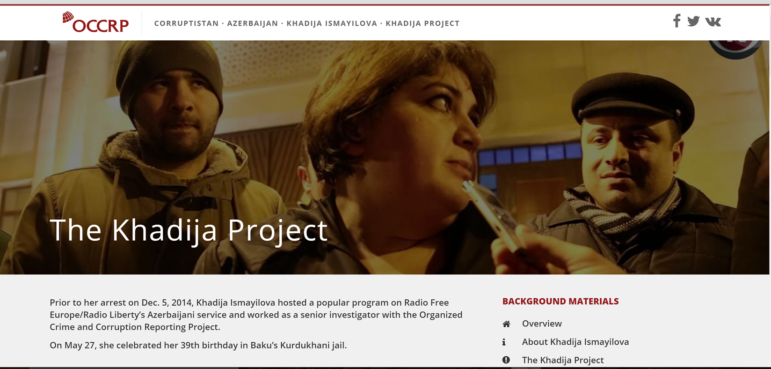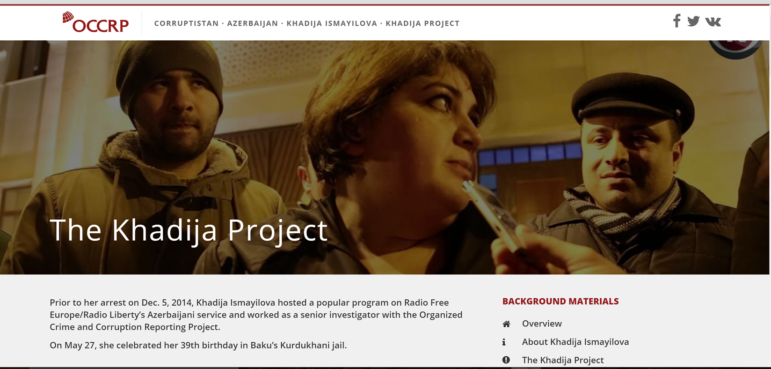 In the run-up to the 2017 Global Investigative Journalism Conference in Johannesburg this November 16 to 19, we're featuring one Global Shining Light Award finalist per day. The winners, out of 12 extraordinary investigative projects, will be announced at the conference.
An international panel of judges selected the finalists from a record 211 projects, submitted by journalists in 67 countries. The award, which honors investigative journalism in developing or transitioning countries, done under threat, duress or under dire conditions, is sponsored by the Global Investigative Journalism Network, an association of 155 nonprofit organizations in 68 countries.
---
"The Khadija Project," Organized Crime and Corruption Reporting Project in collaboration with numerous international outlets (2015). Reporters: Miranda Patrucic (OCCRP), Joachim Dyfvermark and Sven Bergman (SVT), Ola Westerberg (TT), Paul Radu (OCCRP), Iggy Ostanin (Bellingcat), Eleanor Rose (OCCRP), Karim Secker, Olesya Shmagun (OCCRP), Lorenzo Di Pietro (IRPI), Lejla Camdzic (OCCRP), Boris Kartheuser (freelance), Sylke Gruhnwald (SRF) Julian Schmidli (SRF), Lovisa Moller (Factwise), Sofia Hultqvist (Factwise), Tolga Tanis (Hurriyet), Habib Abdullayev (Meydan TV), Lejla Sarcevic (OCCRP), Don Ray, Khadija Ismayilova and RFE/RL Azerbaijan Service. Azerbaijani reporters, fearing arrest, used pseudonyms. Editors: Drew Sullivan, Jody McPhillips, Rosemary Armao, Deborah Nelson and Dave Bloss.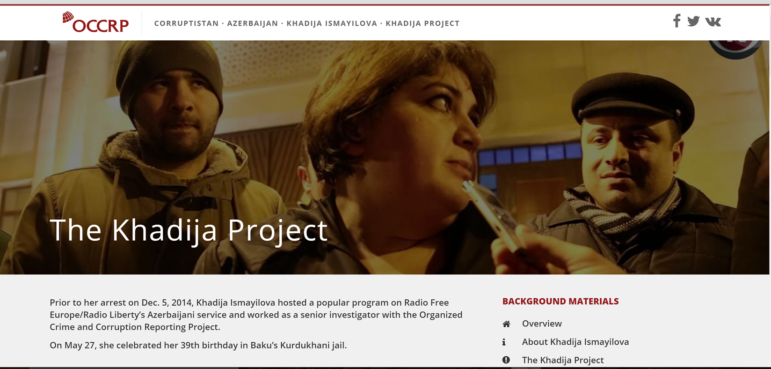 Reporters from a dozen media outlets spent a year continuing the work of OCCRP/Radio Free Europe investigative journalist Khadija Ismayilova, who was arrested on trumped-up charges in Azerbaijan. The investigations broke new ground in exposing kleptocracy and corruption in the country, much of it benefiting the ruling Aliyev family. After a series of stories implicated individuals and companies both in Azerbaijan and abroad, Ismayilova was released from prison.