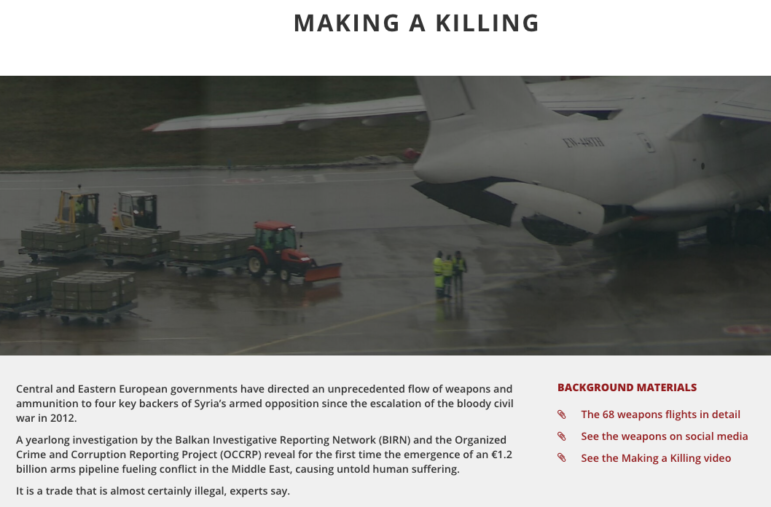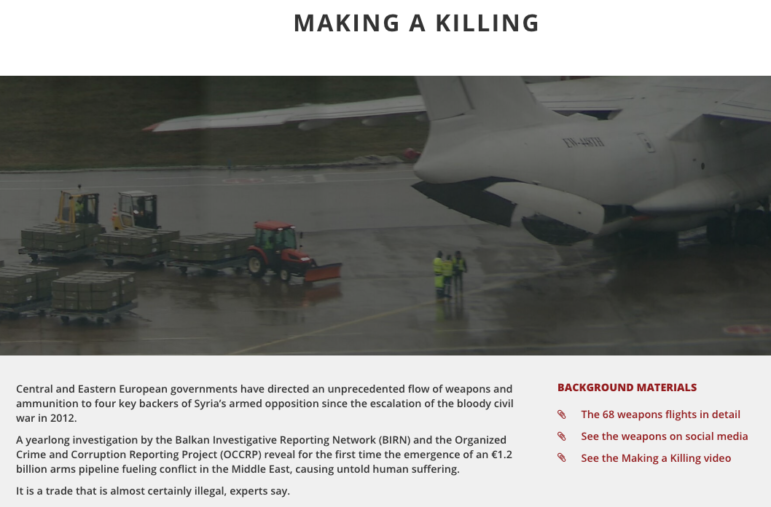 In the run-up to the 2017 Global Investigative Journalism Conference in Johannesburg this November 16 to 19, we're featuring one Global Shining Light Award finalist per day. The winners, out of 12 extraordinary investigative projects, will be announced at the conference.
An international panel of judges selected the finalists from a record 211 projects, submitted by journalists in 67 countries. The award, which honors investigative journalism in developing or transitioning countries, done under threat, duress or under dire conditions, is sponsored by the Global Investigative Journalism Network, an association of 155 nonprofit organizations in 68 countries.
---
"Making a Killing," Balkan Investigative Reporting Network and the Organized Crime and Corruption Reporting Project (2016). Reporters: Lawrence Marzouk, Ivan Angelovski and Miranda Patrucic; Additional reporting: Atanas Tchobanov, Dusica Tomovic, Jelena Cosic, Jelena Svircic, Lindita Cela, RISE Moldova, Pavla Holcova, Stevan Dojcinovic and Pavle Petrovic; Editors: Drew Sullivan, Jody McPhillips, Rosemary Armao, Gordana Igric and Anita Rice.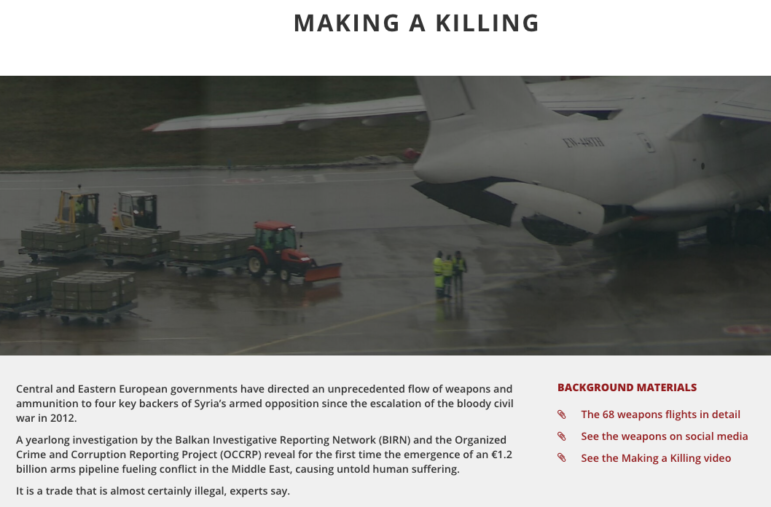 The joint investigation uncovered an arms pipeline between Central and Eastern Europe and the Middle East worth €1.2 billion. The weapons flow, reporters found, were being financed by Saudi Arabia, Jordan, the UAE and Turkey, and systematically diverted to extremist groups, including the Islamic State. After the story was published, the European Union announced it would monitor the flow of weapons and several countries reviewed their policies.
---