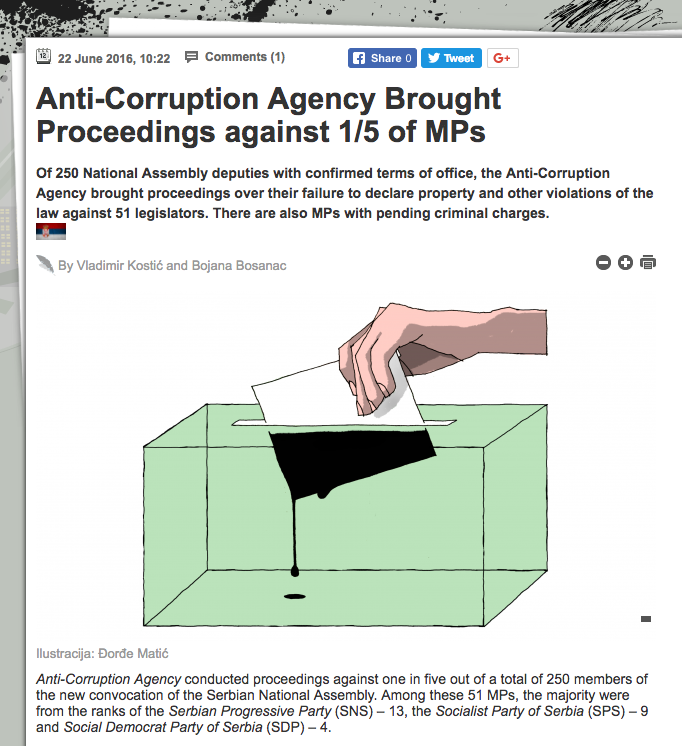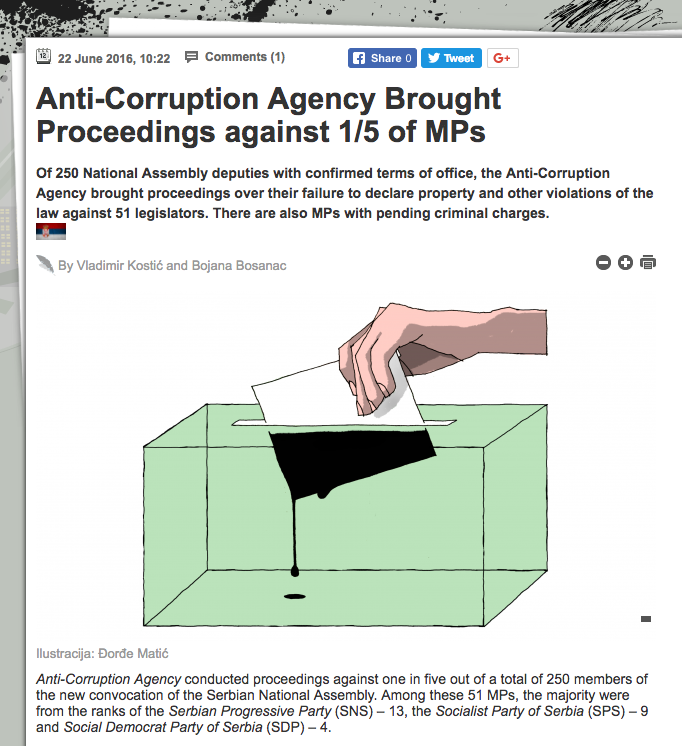 In the run-up to the 2017 Global Investigative Journalism Conference in Johannesburg this November 16 to 19, we're featuring one Global Shining Light Award finalist per day. The winners, out of 12 extraordinary investigative projects, will be announced at the conference.
An international panel of judges selected the finalists from a record 211 projects, submitted by journalists in 67 countries. The award, which honors investigative journalism in developing or transitioning countries, done under threat, duress or under dire conditions, is sponsored by the Global Investigative Journalism Network, an association of 155 nonprofit organizations in 68 countries.
---
"Corruption and Organized Crime," Center for Investigative Journalism of Serbia, Serbia (2016). Team: Dino Jahic, Ivana Jeremic, Milica Saric, Andjela Milivojevic, Milica Stojanovic, Vladimir Kostic, Bojana Bosanac and Filip Rudic.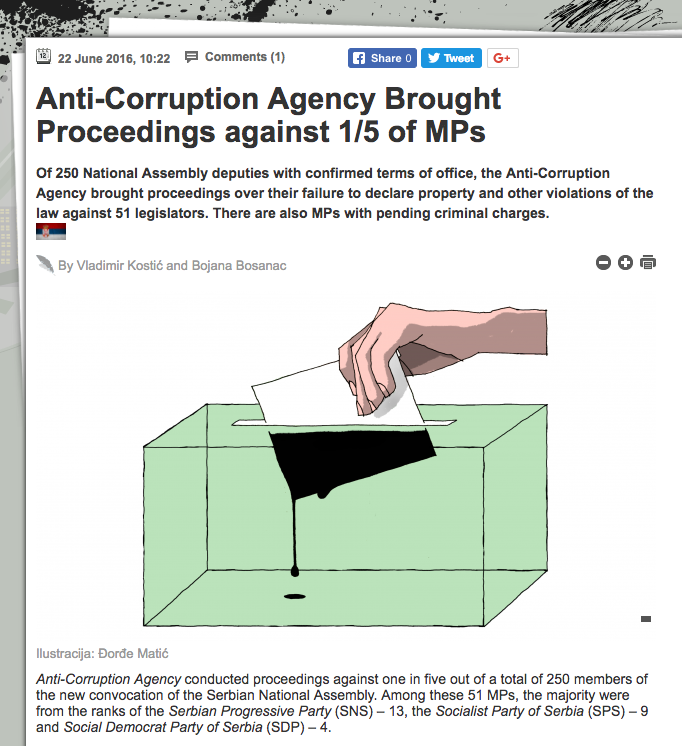 The team built two databases and produced a series of stories exposing Serbia's official fight against corruption as a nominal exercise. Records obtained through hundreds of freedom of information requests revealed that corruption prosecutions mainly targeted low-level public officials, dragged on for years and often resulted in suspended sentences.