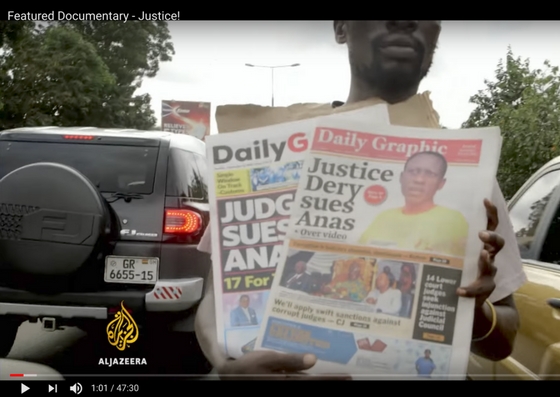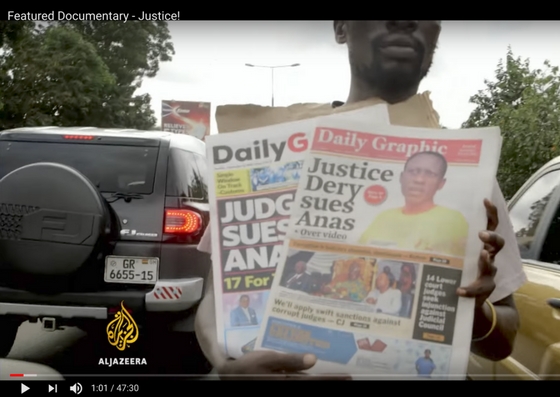 In the run-up to the 2017 Global Investigative Journalism Conference in Johannesburg this November 16 to 19, we're featuring one Global Shining Light Award finalist per day. The winners, out of 12 extraordinary investigative projects, will be announced at the conference.
An international panel of judges selected the finalists from a record 211 projects, submitted by journalists in 67 countries. The award, which honors investigative journalism in developing or transitioning countries, done under threat, duress or under dire conditions, is sponsored by the Global Investigative Journalism Network, an association of 155 nonprofit organizations in 68 countries.
---
"Justice!," Tiger Eye PI, Ghana (2015), Al Jazeera English (2017), Insight TWI. The team: Anas Aremeyaw Anas, Philip Clothier, Paul Sapin and Raphael Rowe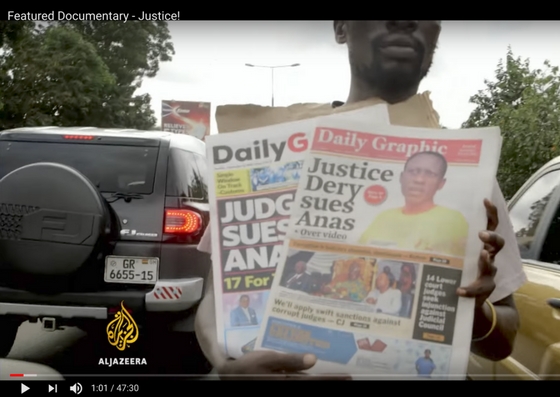 A two-year undercover investigation produced evidence of 34 judges and over 100 clerks accepting bribes to rule a certain way in court cases. Following the release of a three-hour documentary and the publication of newspaper reports, 25 judges were removed from office and a number of judicial staff were relieved of their duties.