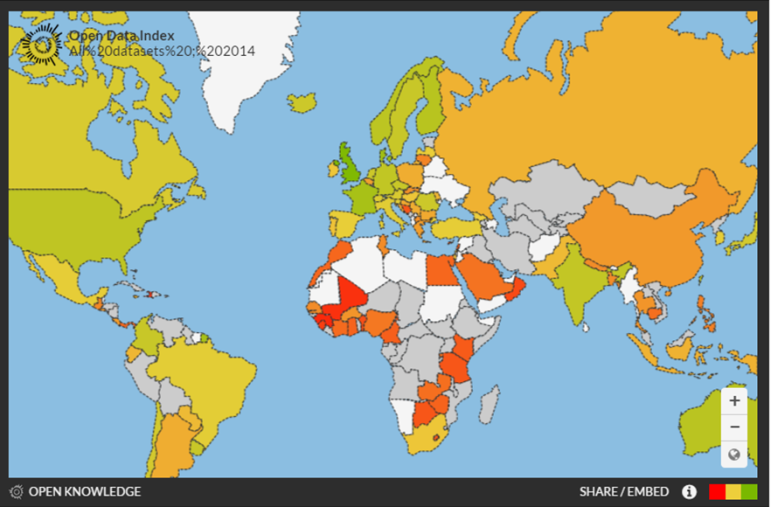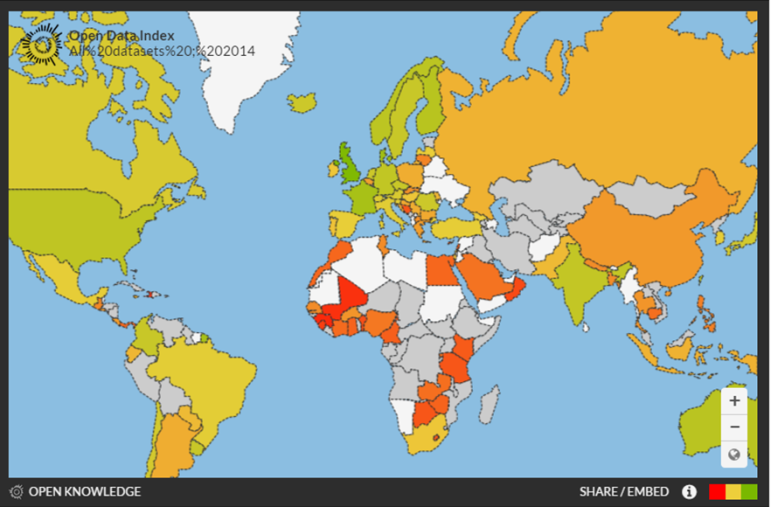 Open Knowledge, the UK-based nonprofit that focuses on unlocking data around the world, has released the latest version of its Global Open Data Index. The index attempts to make sense of the explosion in open government data portals, which have grown from just a handful three years ago to nearly 400 worldwide.
Open Knowledge surveyed ten key data sets that impact transparency, accountability, and key services to citizens:
Transport timetables
Government budget
Government spending
Election results
Company register
National map
National statistics
Legislation
Postcodes/zipcodes
Emissions of pollutants
The index began in 2013 with a review of open government data in 70 countries. That has now expanded to 97 countries, with special attention to countries of the Global South.
The data are downloadable and available country-by-country. You can map a single country or the entire globe (as above).
So how is the world doing on open data? Well, there's good news and bad. The good: the number of entries and data sets is growing, and we've got a handy tool to measure that. The bad: only 11% of the datasets surveyed are deemed open by the index. In the fight for open data, there's a long road ahead.