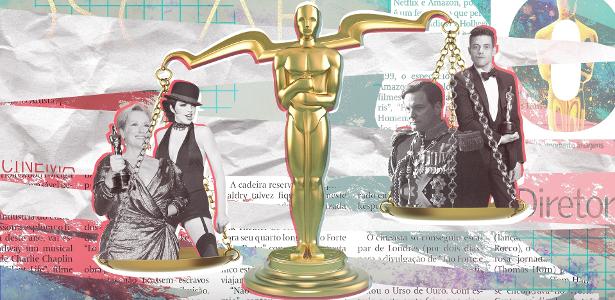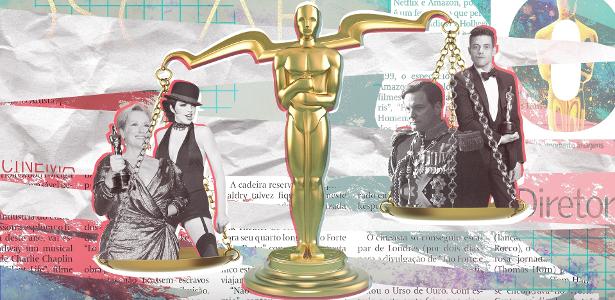 GIJN's Data Journalism Top 10: Women and the Oscars, February's Sad Songs, Hollywood's Franchises, Moscow's Elite Owners
What's the global data journalism community tweeting about this week? Our NodeXL #ddj mapping from February 3 to 9 finds two Academy Award stories from Brazil, one from UOL highlighting the lack of gender equality among Oscar winners and another from G1 looking into problems of ageism in the Best Actress category. We also find The Economist analyzing Spotify song data for the most depressing month for listeners, Proekt Media investigating property ownership in a prestigious Moscow neighborhood, and The Financial Times spotlighting lack of innovation in the movie industry.
Analyzing Gender Equality at the Oscars
Of the nine films competing for Best Picture in this year's Academy Awards, only one had a predominantly female cast. Two had both genders as protagonists and the remaining six were led by male characters. It is a trend that can be seen across all 92 editions of the awards. Brazil's UOL analyzed past winners and films to highlight statistical evidence of the unequal gender representation and lack of diversity of roles for women. (In Portuguese.)
https://twitter.com/juditecypreste/status/1226623392364797953
Oscar Women: Mothers, Wives, Nurses, Widows
Historically, the Academy Awards has favored younger women. However, the Brazilian news portal G1 found that the 2010s decade saw the highest number of Best Actress Oscars go to women over 40, including Sandra Bullock, Meryl Streep, Cate Blanchett, Julianne Moore, Frances McDormand, and Olivia Colman. The winning movie roles of these women repeated similar patterns: they were mothers, wives, royalty, nurses, and widows. (In Portuguese.)
https://twitter.com/ThaMatos_/status/1225034304683749376
Depressing Songs of February
February blues: The Economist's analysis of Spotify data shows that its listeners stream more sad songs on average in February than any other month. Apparently this trend doesn't only happen in cold, wintry locations but also in some southern-hemisphere countries with sunny weather.
Rise of the Franchise
"Cinema is now where you go to play safe," says Peter Miskell, professor of international business and media history at Henley Business School. All of the top 10 grossing films of 2019 were either franchise entries, sequels, remakes, or spin-offs. The Financial Times analyzed successful films over the past four decades and found that since 2002, only two of the top-ranking films have featured original content.
Data Story Leads
Data is often just a stepping stone for your story. Paul Bradshaw offers six data journalism story ideas that aren't all about numbers.
https://twitter.com/paulbradshaw/status/1224972048646144000
Russia's Prestigious Residences
After analyzing about 4,000 property records in Rublevka, Proekt Media discovered that half of the real estate owners in one of the most expensive and prestigious residential areas in Moscow are individuals connected with the ruling elite. Find out who these owners are and their relationship with the state in a map created by Proekt Media. This in-depth investigation traces the history of Rublevka from Joseph Stalin's leadership in 1919. (In Russian.)
How Much CO₂ Does Your Car Emit?
Can you guess how much carbon dioxide each car brand — from Hyundai to Bentley — emits? Berliner Morgenpost created a quiz to test your perceptions in light of the European Union's new CO₂ emission limits for vehicles. Hardly any car manufacturers have come close to adhering to the limits. (In German.)
https://twitter.com/PatrickStotz/status/1224641089845579776
Data Sonification of Air Pollution
Residents in Bishkek, the capital of Kyrgyzstan, periodically suffer from pungent smog that permeates the city's air. Kloop analyzed nearly 8,000 hours of air quality data over the past 11 months and turned that data into sound. (In Russian.)
https://twitter.com/arykbaevKG/status/1217798855355445249
How Railroads Built America
The Financial Times mapped the growing population and railroad development of the United States over the past 200 years. The nearly 15 minute-long video shows how railroads helped to define the development of the country, especially from the 1830s to the 1890s. Hosts Alan Smith and Steven Bernard also pinpoint the pivotal moment in the late 1860s when the first railroad connected the West Coast to the East Coast, driving the explosion of population along the West Coast.
https://twitter.com/PhilKohlhagen/status/1226685005558140929
Istanbul's Open Data Portal
The Istanbul Metropolitan Municipality launched an open data portal to promote transparency in public administration. The platform provides datasets on mobility, environment, safety, energy, the economy, and more. (In Turkish.)
https://twitter.com/imamoglu_int/status/1218843318462951425
---
Thanks again to Marc Smith of Connected Action for gathering the links and graphing them. The Top Ten #ddj list is curated weekly.


Eunice Au is GIJN's program coordinator. Previously, she was a Malaysia correspondent for Singapore's The Straits Times, and a journalist at the New Straits Times. She has also written for The Sun, Malaysian Today, and Madam Chair.
For a look at NodeXL's mapping on #ddj and data journalism on Twitter, check out this map.