GIJN's Global Guide to Freedom of Information: Inspirational FOI
Read this article in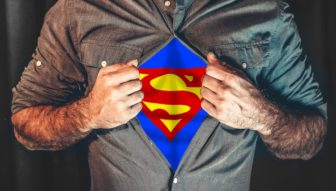 This is part two of our three part series: GIJN's Global Guide to Freedom of Information. Inspirational FOI offers real world examples from experts around the world.
Journalists sometimes illustrate their disappointment with the FOI process by posting pictures of documents covered with black marks which mask material deemed by the government to be exempt from disclosure. Filing official requests for government information can be slow and frustrating, but big dividends are possible.
So why do journalists still file FOI requests with hope? And where do ideas come from?
FOIA Champions

Shyamlal Yadav, senior editor of The Indian Express, described the many stories he developed using the RTI Act in the 2017 book: Journalism through RTI Information, Investigation, Impact.
He wrote: "The RTI Act has helped investigative journalism in getting information that otherwise would have been almost impossible to unearth."
Jason Leopold, the U.S. journalist known as the "FOIA Terrorist" for his prolific requests, told Quill:
"Being a FOIA terrorist means aggressively using the law to pry loose government documents and to force agencies to live up to its transparency obligations. I take my job as FOIA terrorist very seriously."
He's used FOIA'd material to break stories on the force-feeding of hunger-striking Guantánamo prisoners, Department of Homeland Security manuals for monitoring terror threats on Twitter and FBI spying on Nelson Mandela. Here's a collection of his success stories.
U.S. freelance journalist Philip Eil has written candidly about his long FOI struggles, but ended a 2015 article with:
"We are the transparency police. And if we don't fight for this stuff, nobody will."
Matt Burgess, a UK journalist and blogger, has chronicled the many kinds of requests that can be made, noting in his 2015 book Freedom of Information: A Practical Guide for UK Journalists:
"Ideas and sources for FOI requests can be found almost anywhere, as long as they have a connection to a public authority. The idea for the request will be what makes a newsworthy story."
Amo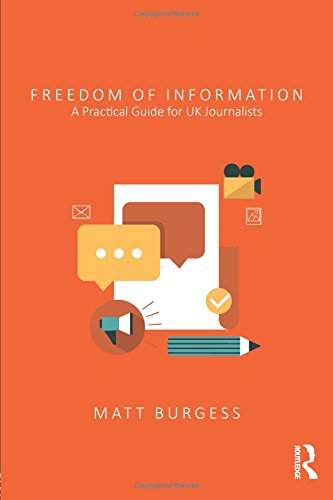 ng other ideas for story generation, he suggests asking for official salaries, appointment schedules, correspondence, data sets and contracts. Burgess and other FOI veterans often suggest being copycats. Helpfully, peeking at what others are requesting is possible in a growing number of countries that publish requests online.
A variety of suggestions on what to FOI were made by Michael Morisy, a founder of Muckrock, a site assisting with US FOIA requests.
For more than 85 quotes about the importance of access to information, see this collection at Freedominfo.org.
Why don't journalists utilize FOI laws for their investigations? is a 2019 article by Catalina Gaete, self-described as an "early-stage communications' researcher," that reviews some studies on the topic.
Real World Examples of FOI Use
The GIJN column "FOIA This!" draws on real world stories based on Freedom of Information Act requests, including:
Blood transfusions, traffic tickets, drugs in prisons, policy corruption (January 2017)
Fishing permits, robberies, football player drug testing, land purchases (March 2017)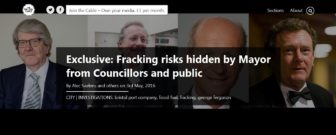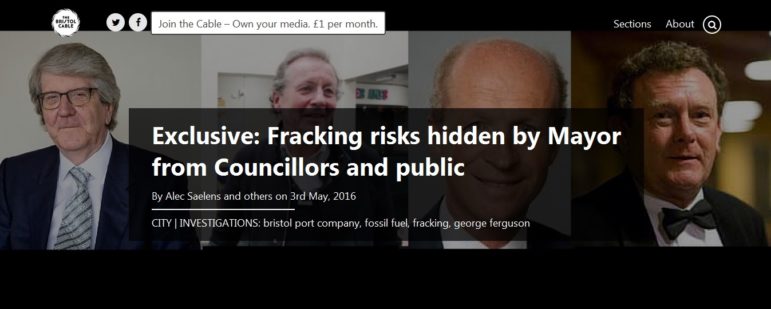 Credit card use, salaries, cost of police investigations, retirement parties (April 2017)
Ransomware: numbers, costs, preparedness (May 2017)
Government data (June 2017)
---
The complete series from GIJN's Global Guide to Freedom of Information can be found here:
---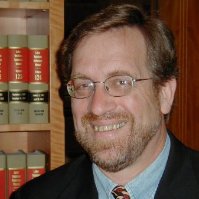 This guide was put together by Toby McIntosh, the director of GIJN's resource center and the editor of FreedomInfo.org, a nonprofit website based in Washington, DC that covers international transparency laws. He was with Bloomberg BNA for 39 years and has filed numerous US FOI requests and has written about FOI policies worldwide. He is also a steering committee member of FOIANet, an international network of FOI advocates.