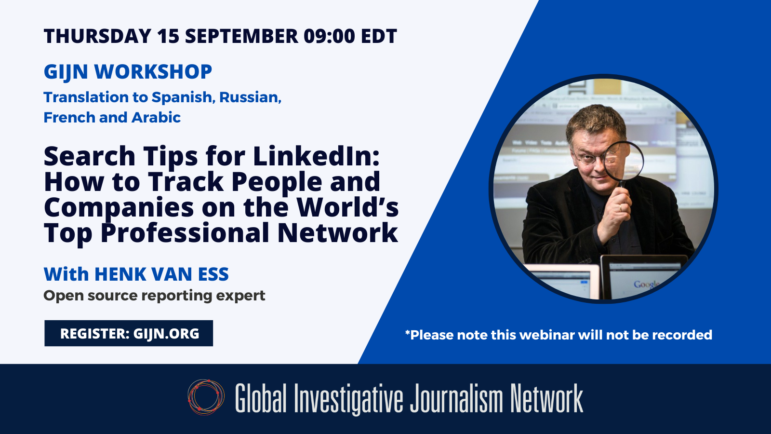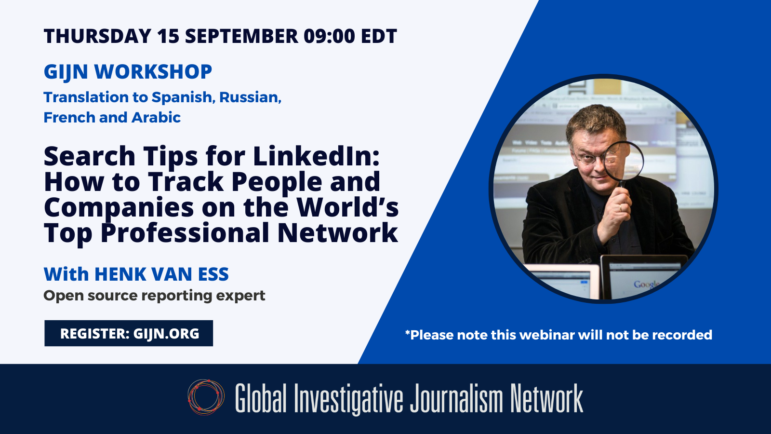 GIJN Workshop: Search Tips for LinkedIn – How to Track People and Companies on the World's Top Professional Network
Read this article in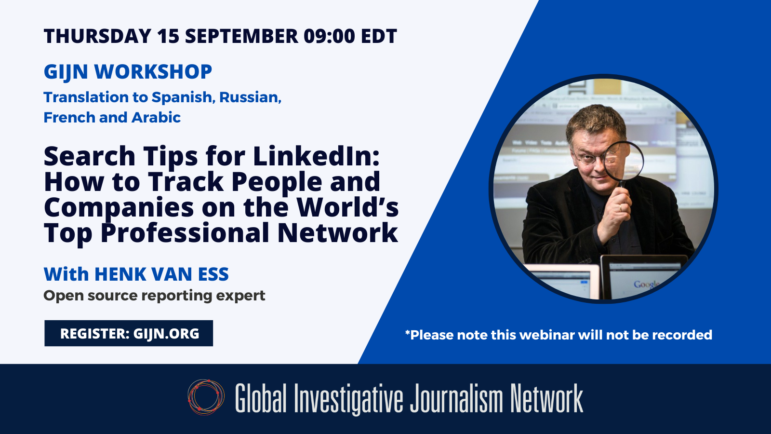 LinkedIn is now the world's largest professional network, with more than 774 million members in more than 200 countries. It's an important place for businesses and job seekers, but it can also be a great tool to dig out information on people and companies. 
GIJN is pleased to announce a hands-on session with search guru Henk van Ess, focused on helping journalists worldwide to navigate the network. The session will include how to track people and companies across the platform, find out what individuals and companies post online on specific topics, and figure out who is part of a specific LinkedIn group without being a member.
Dutch-born journalist and trainer Henk van Ess has trained Pulitzer Prize-winning journalists from the Washington Post and Wall Street Journal in open source research – the art of finding public information often hidden in plain sight. In addition to his work as a trainer for GIJN, he serves as an assessor for Poynter's International Fact-Checking Network and as an instructor for highly regarded bootcamps around the world. 
Watch our Twitter feed @gijn and newsletter for details on future events.
*Please note that this session will not be recorded.
Date: Thursday 15 September 2022
Time: 9:00 AM EDT – What time is it in my city?
Note: This webinar includes French, Spanish, Russian and Arabic interpretation.