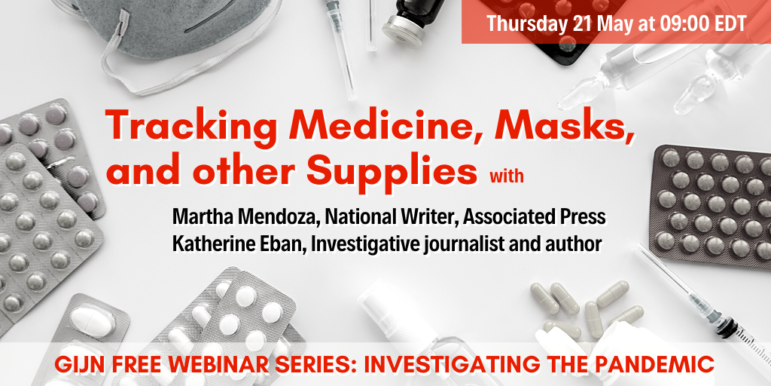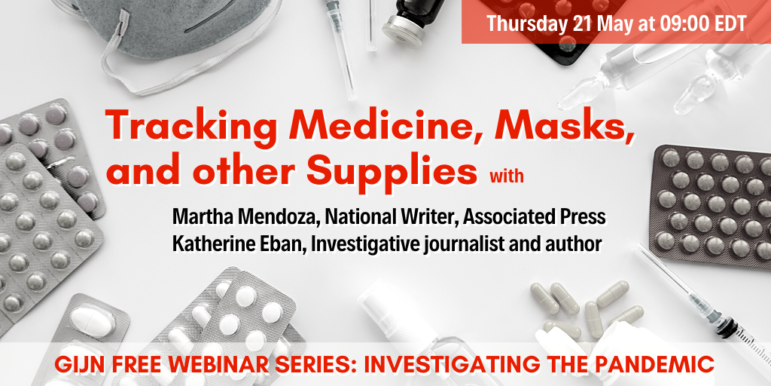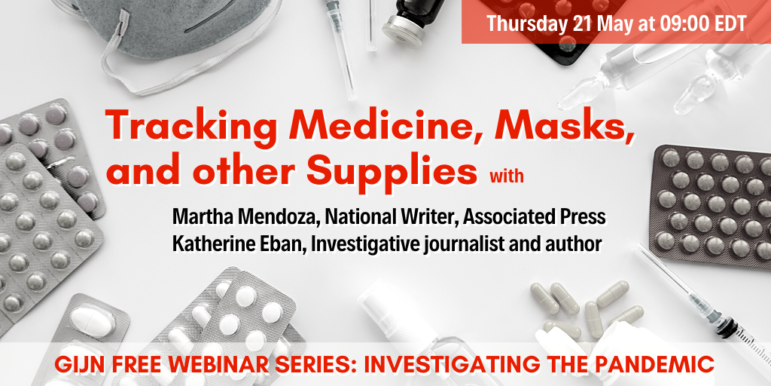 Editor's note: This webinar has now taken place. You can see the recording on GIJN's YouTube channel.
Why is it so difficult in some countries to provide protective gowns, gloves and masks to health care and first responders? Why are food shortages growing in many parts of the world? Why are substandard goods and equipment being traded? Who is checking – or ignoring – labor and other quality standards? The COVID-19 pandemic has exposed major weaknesses in both national and international supply chains, a longstanding focus for investigative journalists.
This webinar on COVID-19 Supply Chains, the ninth in GIJN's series Investigating the Pandemic, focuses on how to follow vital products from their origin to where they are needed. Two extraordinary investigative journalists will share their strategies and tips on how to follow the supply chain trail, and explain why some of the most vulnerable people in society are at risk.
Martha Mendoza is a two-time Pulitzer prize-winning journalist and part of the Associated Press team that exposed the use of slave labor in the Thai seafood industry. The reporting, Seafood From Slaves, traced slave-produced seafood from Asia to major U.S. supermarkets, restaurants, and food suppliers, and resulted in the freeing of 2,000 slaves.
Katherine Eban is an investigative journalist whose articles on pharmaceutical counterfeiting, gun trafficking, and coercive CIA interrogations have won numerous awards. Her recent book, the best-selling Bottle of Lies, reveals endemic fraud and dire conditions in the overseas manufacturing plants where the majority of the world's low-cost generic medicine is made.
Both women will talk about how they are now applying investigative techniques to the supply chains at the heart of the COVID-19 crisis.
This one-hour webinar is free and designed for journalists interested in investigating the pandemic. It's the ninth in a GIJN series, Investigating the Pandemic. Coming soon: open source master Paul Myers on using online searches to investigate; and presenting pandemic data visually with information graphics expert Alberto Cairo. Watch our Twitter feed @gijn and newsletter for future events.