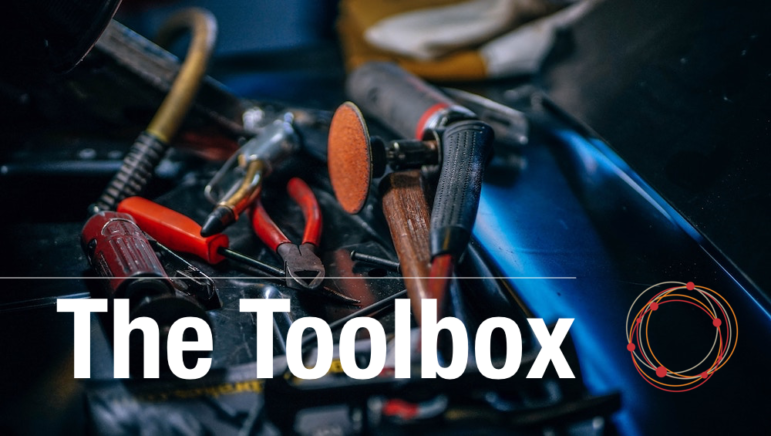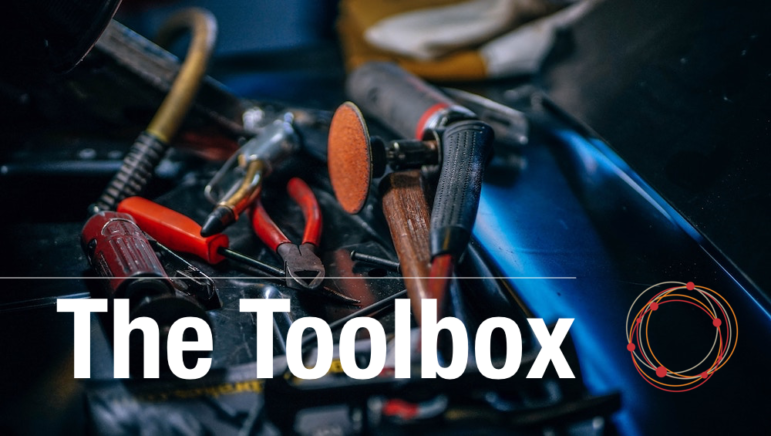 GIJN Toolbox: Tracking Names and Websites, Verifying Video, a Clustering Search Engine
العربية | 中文 | বাংলা | Français | Português | Русский |Español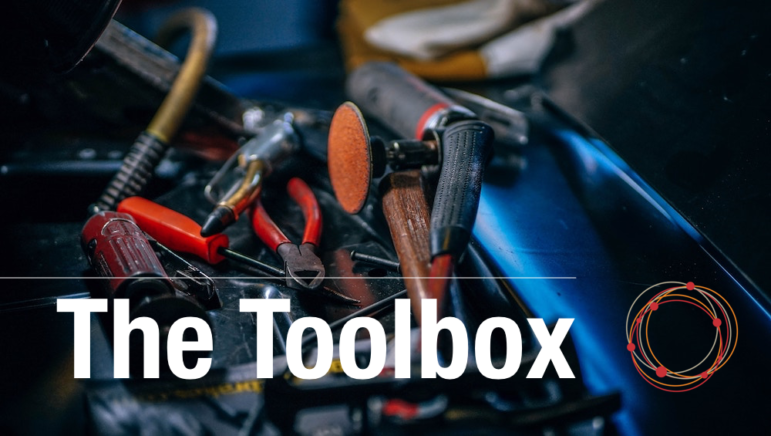 Keeping track of research is often the most important, but most overlooked component of online investigations, as is the ability to verify the material that you have already found. In this month's edition of the GIJN Toolbox, we look at tools for keeping real-time records of online research, some tools for verifying videos and examples of how they can be used, as well as a search engine that offers a number of different ways to view search results.
Never Forget
Anyone who has done online research knows the frustration of trawling through pages and pages of information when suddenly you see something you recognize — a photo, a name or a comment. You know you've seen it somewhere before but the search through your browser history comes up empty. After a frustratingly long time you narrow it down, but when you do eventually find the link you're looking for, the page is broken or has been removed.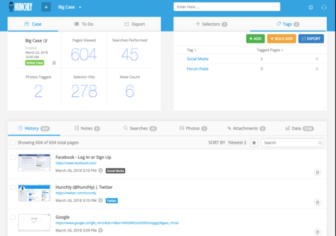 Documenting online research can be tiresome, but it's essential considering you're likely to work your way through hundreds of web pages every day. Hunchly is specifically designed to automate and simplify this kind of documenting work.
Hunchly consists of a Chrome extension and an application which runs on most operating systems. Once installed, Hunchly automatically captures a copy of the pages you visit as well as a whole lot of metadata about the page. It does this quietly in the background and can store the captured pages in any number of different folders called "cases."
When you need to review, you open the Hunchly application and you'll have a full history of your research, as well as copies of the pages that you can export as a PDF or as HTML.
The Hunchly extension also has the ability to add notes to your current pages.
One of Hunchly's best features are its "selectors." A selector is simply a search that you want to perform on all pages you visit. So, for example, you could add a person's name or email address or even a website link as a selector. Once the selectors are set, Hunchly will alert you every time you visit a page that includes matches for your selectors. Alternatively, you can use the selectors in the application to filter your research history.
Hunchly keeps track of everything from the pages you visit to the searches you do to images you collect — and they offer a free 30-day trial, after which they offer a paid subscription.
What's in a (User)name?
While there are many great tools available online that are specifically designed to assist in open source intelligence (OSINT) research, there are also many that were not specifically designed for this type of work but prove to be very useful nonetheless. Namechec_k is one such tool.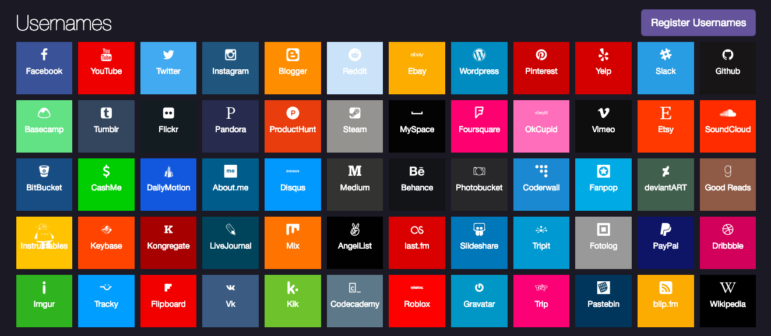 Namechec_k is designed to help you find an available username that can be used across hundreds of different sites. Using Namechec_k, individuals or organizations can see which usernames or vanity URLs are available to register.
For investigative purposes, however, Namechec_k is also a useful service for finding sites on which a particular username has already been registered. Many users will register the same username on multiple social media sites, for example. So if your research turns up one particular username of interest, it's useful to see if the same username is used elsewhere on the internet.
Searching Namechec_k will find all of the social media sites and services on which the username is already registered. This doesn't necessarily mean they are the same person, but a little bit of investigation can sort out the accounts of interest.
A similar service is Knowem, which also searches hundreds of online services for matching usernames.
Fake Video
Verifying video can be difficult, especially as video manipulation tools continue to improve and bad actors become more sophisticated at producing and distributing fake news. One of the more common techniques used to fool the public into believing something that is not true is to take one piece of video footage and edit it together with another to create an entirely new context and meaning.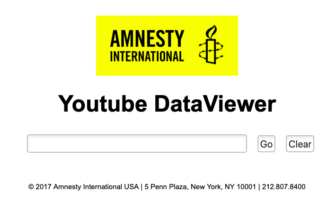 One of the best ways of uncovering this kind of trickery is to compare images from the video with other images online to see if there are matches that indicate the origin of the video is different from what is claimed. A good example of this technique is the work done by Bellingcat to verify a video purporting to be troop movements in Lithuania.
The tool Bellingcat used is Amnesty International's YouTube Data Viewer. The tool is simple to use: Type in a YouTube video URL and click "Go." The first thing the tool will do is pop up some information about the video, such as when it was uploaded. But the more important part of the service is that it will also return a series of thumbnails from the video. Once these thumbnails have been generated, you can then perform a reverse image lookup, which may reveal that the same images appeared in a different version of the video, or in a different context.
Another way of verifying videos is to cross-reference with other videos from the same time and place. Amnesty's tool doesn't offer this option, but the YouTube Location Finder does. The Location Finder has the option of finding videos that have been geolocated and are within a given radius of a geographic point. Searches can also be narrowed down using keywords and providing a time window for the search.
Similar to the YouTube Data Viewer, the Location Finder will also generate a set of thumbnails from the video that can then be used to do a reverse image lookup.
Search Different
Most people use Google to search the internet, and while Google is extremely powerful and has an extensive database, its real power only emerges if you know how to refine your searches using the various operators and limiters.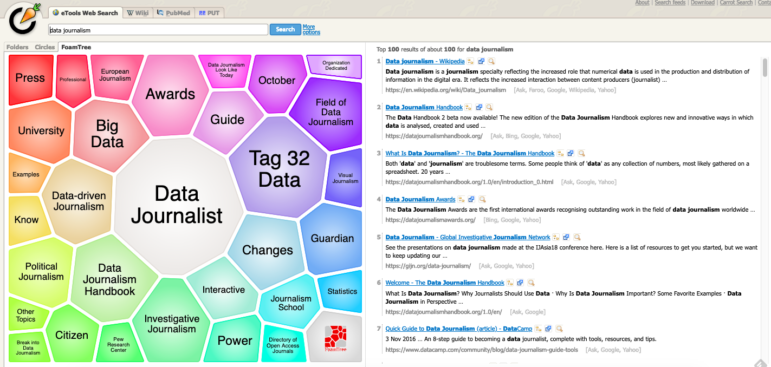 Carrot2, on the other hand, offers a number of interesting and different ways to search for information. Its main feature is that it clusters results from a number of search engines into a series of common areas. By default, these are presented as "folders." So, for example, if you're searching for "investigative journalism," the results might be clustered in folders called "conferences," "nonprofit news" and so on.
You can also view the results as something like a pie chart in which each of these clusters is represented by a slice, and the slice size is determined by the number of results.
Carrot2 also offers a number of different clustering algorithms that group the results in a variety of different ways, some of which may be more useful than others for a particular search.
---

Alastair Otter is GIJN's IT Coordinator and Training Director for Europe and Africa. He is a longtime journalist and programmer based in South Africa. He specializes in data journalism and data visualization.