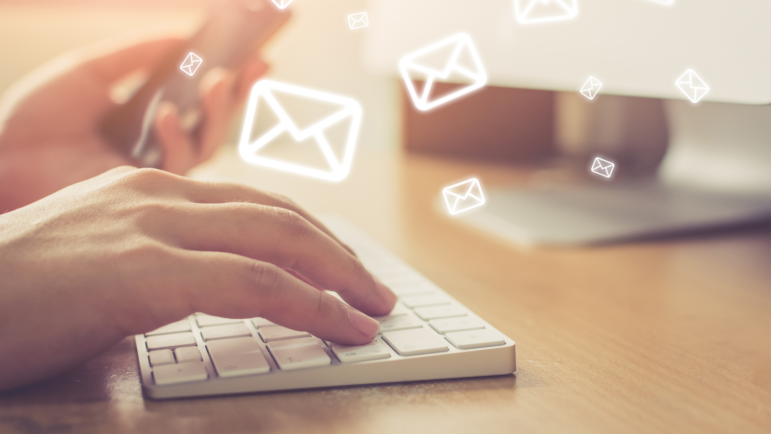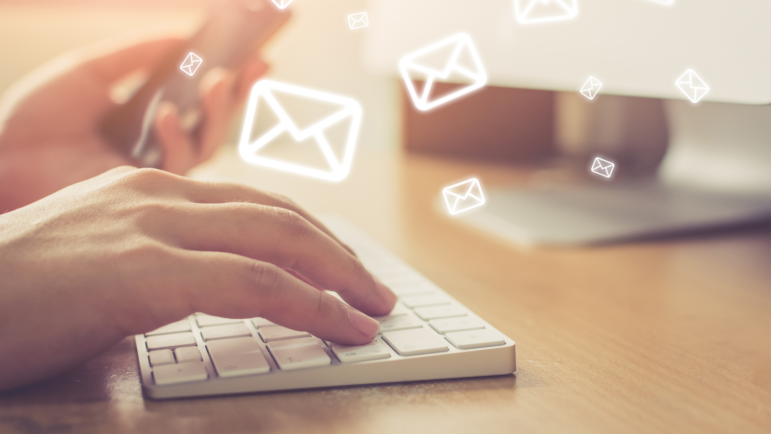 Five Inspiring Investigative Newsletters
Read this article in
Podcasts and blogs have been major journalism platforms since the 2000s. Newsletters have also been around for a long time, but only now are newsrooms and freelance journalists embracing that format as a key publishing medium for their reporting.
"This is a very old business model, which existed alongside the mainstream press sold by newsboys on the street," explains François Pilet, co-founder of the Gotham City newsletter, which is devoted to economic crime.
Newsletters are popular because their offering is different from the information that is dangerously filtered and molded by social media giants' random, opaque algorithms. They allow writers to build a strong, lasting bond with a community of readers. "The newsletter allows us to be completely independent from digital platforms," says Pilet. "Our readers chose to subscribe to our mailing list. Being the sole owners gives more freedom."
This format can serve investigative journalism in several ways. Newsrooms can build a newsletter to develop a paid model based on cutting-edge and specialized content, while freelance journalists can use it to more easily reach a community of readers interested in their areas of expertise. A newsletter can just as well be used to tell the behind-the-scenes story of investigations or to share advice with readers, to circumvent the censorship of authoritarian governments, or to curate tidbits of their reporting.
GIJN has selected five original newsletters that can inspire journalists around the world.
Gotham City: The Expert Newsletter
Launched in 2017 by two independent investigative journalists working in French-speaking Switzerland — Swiss journalist Pilet and French journalist Marie Maurisse — this newsletter was an immediate hit. It has become a popular reference to track white-collar crime.

"During our time working as freelance journalists, we have become familiar with sources in the justice system," Pilet explains. "We told ourselves that there was a reservoir of subjects that were not covered by the general press because they were considered too specific. That's how we came up with the idea of ​​launching our own publication."
In the United States, most federal court decisions are available on the PACER site, but finding judgments in Switzerland, or anywhere in Europe, is much more complex. "It requires a bit of resourcefulness, since each court has its own method of making judgments public," adds Maurisse. "Our expertise lies in knowing how to find this information."
The monthly newsletter, which is completely independent, redirects readers to the pair's paywalled website. Subscriptions in Switzerland cost 99 Swiss Francs a month (around €90 or $107 USD). No social media campaign promoted Gotham City's launch. The two founders say they simply did market research and launched the first newsletters to their existing contacts for free, before later asking them to subscribe. "Word of mouth has worked very well," says Pilet. "This is the best method to get started. One is more likely to be interested in an email from a colleague or friend than in an overpriced LinkedIn campaign."
In 2020, three years after its launch, Gotham City brought in annual revenue of more than 328,000 Swiss Francs ($354,700) and counted roughly one thousand paying readers. That has allowed its founders to earn a salary and to employ several freelance journalists. Among its subscribers are Bloomberg, Le Monde, lawyers, bankers and several public institutions.
"The irony is that we fight economic crime, but it is also economic crime that pays our bills," Pilet says. "White-collar crime indirectly funds our work and quite regularly, when we discover information of broader interest, it is shared more widely through the coverage of the mainstream press." Gotham City's exclusives picked up by other media organizations include the revelation that Swiss courts had frozen more than $900 million belonging to an Angolan businessman, tax evasion by the actress Monica Bellucci and the dubious sources that fund Gabonese President Ali Bongo's spending.
"El Reportaje en tu correo": The Newsletter that Bypasses Censorship
Armando.Info is an award-winning Venezuelan news site and a GIJN member that has published crucial investigations into corruption within the government of Nicolás Maduro and into his disputed successor Juan Guaidó. The Venezuelan media is highly polarized, weakened by the economic crisis, and often kept under control by the government, which makes Armando.Info's investigative work unusual and all the more important.
Since mid-2018, accessing Armando.Info's website has become increasingly difficult, if not impossible. At the instigation of Conatel, the state body that controls the telecommunications sector in Venezuela, the site is blocked by the state-owned CANTV, the country's largest internet provider, and constantly suffers distributed denial-of-service (DDoS) cyber attacks.
"It is only possible to read [our website] with a VPN" inside Venezuela, explains editorial coordinator Patricia Marcano. "Although we continually provide information on how to use this tool, readers find it complicated and we know that many end up abandoning Armando.Info as a result. This situation forced us to look for alternatives to allow as many readers as possible to access our investigations."
To get around this online blocking,  the group's journalists decided to create the newsletter "El reportaje en tu correo" (The Report in Your Mailbox) in March 2019. Now, to bypass censorship, the team shares all of its investigations, in full, via its email newsletter. Notably, no link to subscribe to the newsletter is available on the Armando.Info website. To get new subscribers the team has launched a social media campaign inviting followers to send them private messages on Twitter and Instagram if they wish to receive the newsletter. More than 18,000 people have subscribed so far, and some investigations are more widely read through the newsletter than on the website.
Geneva Health Files: The Newsletter that Arrives at the Right Time
Like the founders of Gotham City, independent investigative journalist Priti Patnaik quickly realized that the subject she specializes in — deciphering international health policies and the links between private and public interests — received little attention in the mainstream press. Her site's focus is on Geneva — "the capital of international health," as she calls it — where 200 organizations related to international health policy are based, including the World Health Organization (WHO). Seeing that this topic was of great interest since the start of the COVID-19 pandemic, Patnaik launched her own publication, Geneva Health Files, in April 2020. "Global health is undergoing seismic changes and this must be documented in a systematic and thorough manner," she wrote as a profession of faith.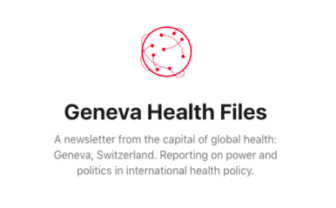 Geneva Health Files became a weekly newsletter in August 2020, just months after she launched her project. "I was sure to find loyal readers and had every intention of monetizing the content eventually," Patnaik says. Today 1,000 readers are subscribed, of which "a good percentage" are paid subscribers. Patnaik claims a 50% open rate, an impressive level of engagement.
Disclose: Sharing Reporting Tips and Methods
The French nonprofit investigative site Disclose launched an educational newsletter during the lockdown, which shared valuable tips for journalists wishing to learn about open source investigative techniques. Disclose catalogues useful resources for tracking air or sea travel online, as well as how to perform advanced Google searches, reverse image searches, and online archive searches.

Published only three times, during the first months of the pandemic, the content of the newsletter is not published on the Disclose site. Those who are interested in receiving possible future editions of the newsletter must therefore subscribe to it. It has proved a smart way to expand Disclose's community and the reach of its investigative output.
Periodistas de a Pie: Spreading Local News Across Mexico
Periodistas de a Pie is a network of local Mexican journalists who have collaborated on award-winning investigations into the disappearance of migrants in Mexico. This nonprofit organization, which is a member of GIJN, was created in 2007 to help journalists do more investigative work and help them protect each other. This has been a godsend for reporters, as Mexico is one of the most dangerous countries in the world for journalists.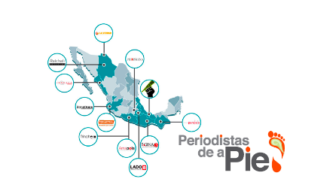 The collective launched a weekly newsletter three years ago, but it transitioned to daily (weekdays) in March 2020, at the start of the pandemic. The Periodistas de a Pie team uses it to share the day's five best news pieces and investigations published in the 13 local media organizations that are part of the collective.
"Our website is the site of an NGO; it is not a news site. The newsletter allows us to relay the journalistic work of all the members of our network," explains Ernesto Aroche, a member of the board of directors of Periodistas de a Pie. The goal of the network and of the newsletter is to decentralize information. "The team members are based in different parts of central Mexico, he adds. "This allows us to cover local news and to show that local problems are also regional and national in scope. Media organizations based in the capital city don't always see what is happening in other parts of the country."
The newsletter has 690 subscribers, most of them journalists, but the network wants to target a larger audience.
In the same vein, the Border Hub newsletter soberly relays a daily selection of articles on issues of corruption, security, and freedom of expression at the border between Mexico and the United States.
As investigative journalists struggle to both reach and connect with readers, the newsletter format has emerged as a unique and easy way to establish a direct link with them. "Email is underrated," claims Gotham City's François Pilet. "If people are really interested in what we are doing, they will agree to receive an email from us once a week."
GIJN's Newsletters
At GIJN, we're also a big fan of newsletters. To stay informed about the latest news on investigative journalism, we offer eight newsletters in seven languages (with a combined 22,000 subscribers). The GIJN Bulletin is free and distributed to journalists in more than 100 countries. To subscribe, and to get GIJN's other media in Arabic, Bangla, Chinese, French, Hindi, Indonesian, Portuguese, Russian, Spanish, Turkish, and Urdu, see our page Join our Global Community.
Additional Resources:
How a Polish Nonprofit Newsroom Developed a Loyal Audience by Going "Newsletter First"
How to Start Your Own Media Newsletter
12 Tips on Reaching More People and Getting Bigger Impact on Investigative Stories
---

Marthe Rubio is GIJN's French editor. After working for five years in Spain and Argentina, she is now based in her native France. She worked for two years on the data team of Argentina's La Nacion, has published in Slate and Libération, and worked as a correspondent in Buenos Aires for Le Figaro and Mediapart.