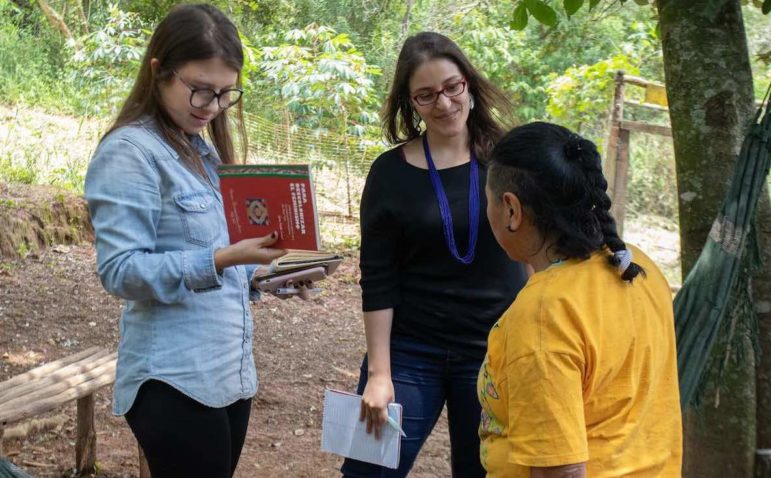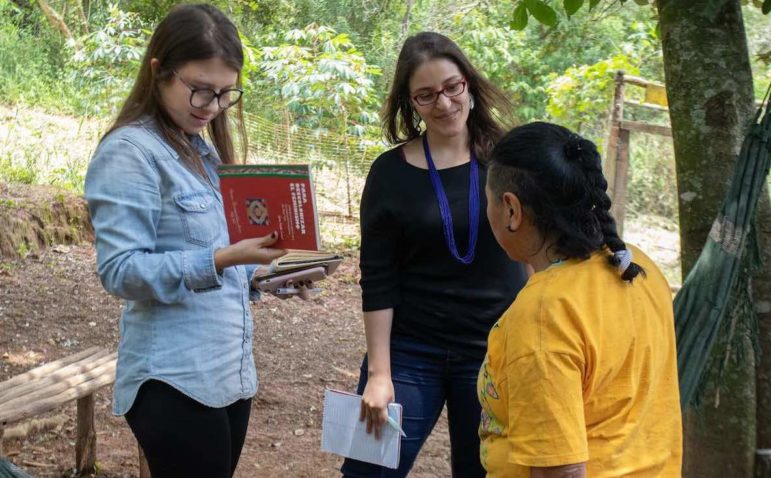 Los programas de membresía se han vuelto más populares en Iberoamérica en los últimos años. Foto: José Cícero/Agência Pública
How Mission-Driven News Sites Are Betting on Reader Revenue in Latin America
Read this article in
The pandemic has worsened the economic outlook for many news publishers. At the same time, it has afforded an opportunity to diversify revenue streams by offering service journalism and editorial products more directly connected to readers' habits or needs.
For digital-first news outlets in Latin America, lessons learned from reader-funding experiments are being transformed into highly tailored membership programs that offer a chance at a more sustainable future. Independent, mission-driven or subject-specific news sites, in particular, are leading the way, converting close relationships with audiences into funding through editorially-linked, labor-intensive initiatives.
While membership is having a moment in the Global North too, building an audience-funded organization has been on the agenda for some time for several outlets in Latin America.
Colombian politics news site La Silla Vacía and Brazilian investigative journalism agency Agência Pública launched membership programs after running crowdfunding campaigns since 2012 and 2013. Tiempo Argentino's rebirth as a member-funded title in 2016 saved journalists' jobs at a time of mass layoffs and secured a loyal audience in the face of declining print circulation. Elsewhere, Peru's Ojo Público, El Salvador's El Faro, Chile's investigative journalism outlet CIPER and La No Ficción in Colombia have all built different membership or reader donation programs. This piece looks into some of the things these news organisations have learned along the way.
Building a deeper relationship
Founded by award-winning journalist Juanita León in 2009, La Silla Vacía focuses on the actions of people in power in Colombia and on the impact of those actions. It launched its Súper Amigos [Super Friends] membership program in October 2020. Inspired by the models of elDiario.es in Spain and Animal Político in Mexico, they wanted a chance to know their audience more deeply and not just have a one-off way for readers to contribute.
Súper Amigos can contribute from around $3.85 to $31.30 USD every month or from around $38.50 to $386 every year. In exchange, they receive both editorial and commercial benefits, such as meetings with the editorial team, a monthly newsletter, WhatsApp voice notes, workshops, and discounts on books. The motivation for most members is philanthropic, says Pablo Isaza, La Silla Vacía's executive director. "People aren't paying to access more or new information but to make information available to everyone in Colombia," he said.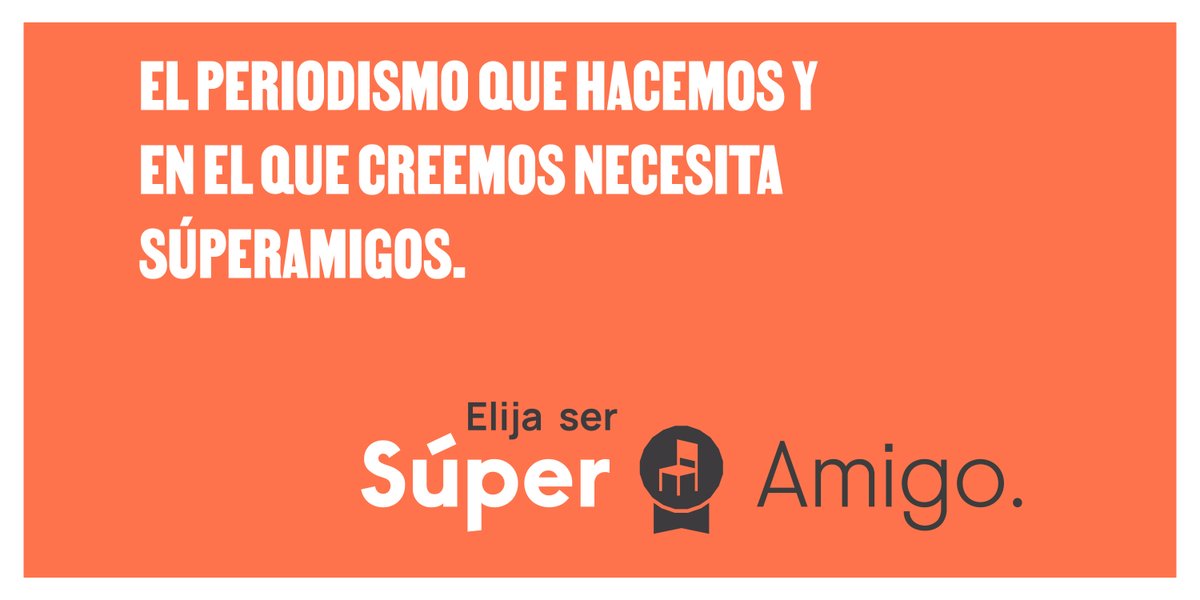 Paying members want to support La Silla Vacía's investigations and its mission to provide factual information in real time without taking sides. Mainstream media in Colombia are abandoning big investigations because they are expensive, said Isaza. For La Silla Vacía, they are costly too, but they are a way to deliver for their members. Big news stories in Colombia send readers to the site and create a bump in membership sign-ups. There was also an uptick on the first-day of COVID-19 lockdowns in Colombia.
"The Súper Amigos are aware we have no close relations with government officials. That independence gives them confidence in what we publish," said Emy Osorio, former coordinator of the Súper Amigos program and audience at La Silla Vacía.
With the site's annual crowdfunding campaign, audiences got used to waiting for the once-a-year opportunity to donate. "They might give us $10 once in a lifetime and then disappear," says Isaza. Membership means the news outlet has more recurring contributions than ever before in its 12-year history. Members are both more engaged financially and with the site's journalism.
Your mission matters
Brazilian investigative outlet Agência Pública's membership program was launched shortly after Jair Bolsonaro's victory and experienced its own "Trump bump" in new allies "recognizing the importance of independent journalism."
"Philanthropy is not that strong in Brazil, but it's becoming stronger as people see how important it is to donate and keep this kind of journalism alive," said Giulia Afiune, audience editor at Agência Pública. "People realise that it's also up to them. It's not just about having journalists who are willing to investigate. It's about paying the bills to make this happen."
Perks for members include an exclusive weekly newsletter written by a different reporter each week and a bi-monthly poll of whom Agência Pública should interview and what questions should be asked. Direct contact with the audience editor and discounts on books and photography are also available at different levels of membership, which ranges from around $1.80 to $18 (USD) a month. As an investigative news agency, Agência Pública's reports have always been distributed by national and international outlets. All of its reports can be republished under a Creative Commons licence and are available for translation. This commitment to openness has made it challenging when deciding whether to give members exclusive access to content as part of a benefits package.
A membership program that brings "people in and keeps them close" could help address issues of declining trust in media and journalists. "If you know a little bit more about how we do what we do, how we are just ordinary people doing our jobs with standards and methods, it will help," said Afiune, who wants the allies' contribution to be partly editorial as well as financial and involve them in engagement reporting projects. Members helped with an investigation into the distribution of hydroxychloroquine as a treatment for COVID-19 by Brazilian mayors, for example, by providing stories and information from cities around Brazil where Agência Pública didn't have any reporters.
"Journalism is all about being close to the public and memberships are a very special way you can connect," she said. "It's not just a way to fund your journalism. It's a different way to do it."
Sebastián Auyanet, coach at the Membership Puzzle Project and strategic consultant for Velocidad, SembraMedia's accelerator for digital media in Latin America, agrees with Afiune and cites the appeal of membership models to the many civic-minded populations in Latin America. If this is the motivation for your members, it's even more crucial that membership both offers benefits and is closely aligned to the mission behind your outlet.
A more sustainable model?
Membership offers a chance at a more reliable and sustainable funding model, away from some of the market forces of the digital age. "To be a digital [publisher] is very complicated. To have an audience you have to wait for Google to recognize you or for Facebook to decide you exist," said Tania Montalvo, deputy editorial director of Mexico's Editorial Animal which publishes Animal Político, lifestyle site Animal MX and food site Animal Gourmet.
Animal Político's regular crowdfunding campaigns were successful, but donations were intermittent and donors hard to track down. Most were audience members who had supported the outlet when it first launched as a Twitter-only channel for political news. A monthly membership doesn't rely so much on these original supporters.
The outlet launched its membership program almost two years ago. A standard package costs $200 Mexican pesos a month (around $10 USD) with $2,000 Mexican pesos for an annual package ($100). Members get an ad-free version of Animal Político, exclusive morning and evening newsletters, and some big stories in advance. Before the pandemic, they tried member events such as live film screenings and Q & As combining the editorial focus of sister sites Animal MX and Animal Gourmet with the interests of Animal Político's readers.
Defining the right goals
With six million monthly unique users at Animal Político and nine million across all three sites combined, income from subscribers typically accounts for 10 – 15% of the revenue. This can increase to 20% during periods where lots of members are renewing their annual subscriptions. More monthly subscriptions would create a more reliable income. Growing to 20% in the short to mid-term would enable the site to keep operating without a loss. More revenue from readers means less reliance on grants, which come with certain requirements and can be inconsistent long-term sources of funding.
Isaza, from La Silla Vacía, shares these aspirations: "Membership must become the biggest revenue because it's the model that supports our independence the most. With funding from Súper Amigos, we aren't tied to grants and can make whatever we want."
La Silla Vacía's biggest source of income (approximately 28%) right now is international donors, including USAID and the UK government. The site has around 500,000 monthly unique users and around 1,200 "active" SúperAmigos who've made some contribution in the last year. The contributions of these members account for around 6% of La Silla Vacía's total revenue right now. The team aims to end 2021 with more than 2,000 members and has identified a segment of 5,000 unique users who are regular visitors and whom they aim to convert. The goal is to get 30% of the revenue from memberships by 2023.
Strong editorial coverage and big investigations drive engagement, and more funding from readers may, in turn, support more investigations: "We're going to build a big investigative unit that will look at stories of big impact to our citizens. They want us to approach politics as something that concerns citizens," Isaza said.
Some of the new income will be used to support new initiatives for members such as workshops and cultural tours of the south of Colombia, reflecting a growing interest in the climate crisis.
Other organizations too have tied new product launches directly to membership drives to show supporters exactly how their money will be spent. Agência Pública originally included three goals with financial targets on its members sign-up page: a 20% increase in output, a 30% increase in podcast production and a 50% increase in its monthly publication in Spanish and English on international websites. Having hit the first two targets ahead of time it is already setting new goals to present to supporters while growing its existing 1,600 members.
Overall, membership can be a more constant stream of revenue and allows the team to better plan its coverage, said Afiune. While Agência Pública wants membership to be one part of a diverse mix of income streams, Afiune said the site wants to increase the percentage derived from readers because "it's aligned with the journalism we want to do." Membership breeds independence and independence is useful to attract members too, she said, citing the success of a recent marketing campaign for the allies program run alongside an investigation into allegations of sexual abuse against Brazilian businessman Samuel Klein. Would-be members were asked for their help to continue investigating this story.
The growth rate for Agência Pública's membership program slowed during the pandemic, with some cancelling due to the economic impact of the crisis. However, members still grew overall.
What didn't work
La Silla Vacia's team describes building a membership program as an ongoing learning process involving lots of trial and error. In 2020 they launched a job market online for its Súper Amigos, allowing entrepreneurs to share courses, classes, and business opportunities. It worked for a few weeks but it soon lost momentum and became hard to maintain so it was abandoned. The team still wanted members to be able to interact with one another so they launched a Facebook group as a replacement and a version of the market still works there.
Finding ways to reactivate inactive members has been a challenge and some activities work better than others when it comes to converting audiences into members. Workshops are great for community building but lead to fewer conversions, for example. "There's no recipe for membership," Isaza said. "Just try to work for your community. Think about them when you change things and be as transparent as you can."
Building loyalty, especially among newer audiences, is necessary to fuel membership: not a lot of members originate from food site Animal Gourmet because its visitors are more likely to come via recipe searches rather than visiting every day, said Montalvo. It's hoped that a recently launched newsletter, which will be the principal product focus for the team in the coming months, and more in-depth, original reporting on food in Mexico will change this. Creating a more "intimate funnel towards membership," via newsletters, is an experiment Auyanet said he is monitoring at other outlets too.
Scaling membership programs still involves a lot of manual processes. The lack of automation when someone's credit card expires or their membership is up for renewal are shared frustrations.
"Be very mindful of whatever platform you choose to use. You have to make sure it's scalable," said Agência Pública's Afiune. Anticipate lots of communication from your members and get a system in place to deal with this and with any technical bugs. "Test all possible circumstances from cancellations to someone changing their payment method," she said.
In order to control the data, Animal Politico built its membership platform in-house. But more automation and artificial intelligence is now needed and the investment to upgrade the current manual system has been even harder to find during the COVID-19 crisis.
"The question, especially for smaller, independent newsrooms, is how much should be spent on member acquisition given that it involves such a personal relationship?" said Auyanet. "Building a membership platform could end up costing more than the revenue derived from membership." Understanding how your consumers and your market are likely to pay is also crucial. Regional differences in payment methods is one reason why there are few open source or collaborative efforts to build membership platforms in Latin America, he added.
Agência Pública's audience surveys helped uncover some of these vital behavioral details as well as informing what benefits its members most value and their motivations for becoming allies, said Afiune.
Lessons for legacy outlets
The economic impact of the pandemic is likely to move reader revenue "center stage", according to the Reuters Institute's Digital News Report 2021. Research suggests this shift is most likely to benefit a relatively small number of highly trusted national titles as well as smaller niche and partisan media brands. Can legacy publishers in Latin America take advantage of this trend?
Agência Pública recommends crowdfunding as a way to test the water and assess a potential membership model.
The organization previously ran several successful crowdfunding campaigns. Donors could vote on which of three suggested stories they would like investigated. "We learned that people were willing to fund and support our journalism. They thought it was important and worthy of their money," said audience editor Afiune.
To encourage members, outlets must establish and clearly communicate a strong value proposition. Membership is about more than just a commercial relationship of subscribing, she said: "It's not good enough to ask people to donate because what we produce is very good journalism; it has to be deeper than that. What distinguishes your journalism from everyone else's? What's its value?"
Only Animal Politico was part of the site's membership program when it was first launched. The addition of Animal MX and Animal Gourmet is opening up the model to different types of subscribers and creating a richer value proposition for members who may be interested in politics, entertainment, and food. More curated emails from all brands and a space online for readers and members to share feedback are both being considered to build a greater sense of community.
Afiune from Agência Pública urged outlets not to launch membership programs without first thinking of ways in which people can participate. "This is a way to foster trust and new revenue streams; and to help you make journalism better for the public. [Reader participation] is one of the very good things that journalism in the digital era has brought us and we have to get everything we can from it."
This article was first published by Reuters Institute for the Study of Journalism and is republished here with permission.
Additional Reading
Sustainability: A Survival Guide for Nonprofit Investigative Groups
Considering a Membership Model for Your Newsroom? There's a Guide for That
Need Tech Support for Your Members Program? Start Here
Lessons on Solving the Media Membership Puzzle
---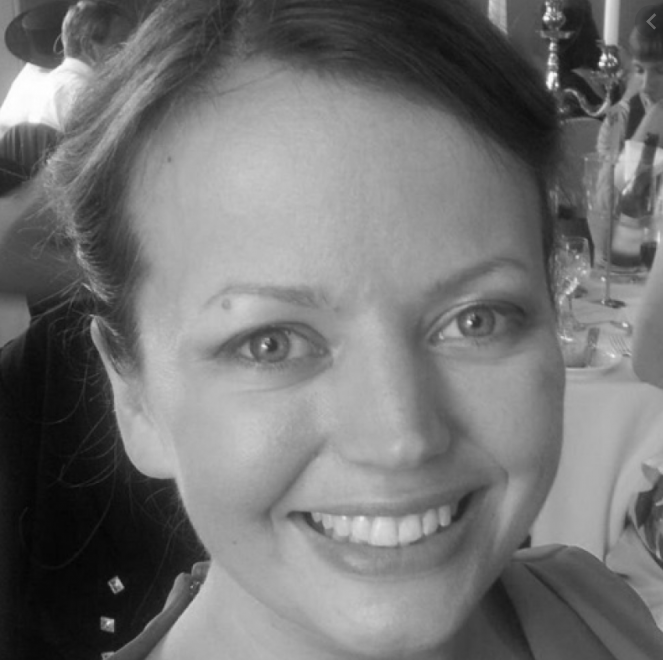 Laura Oliver is a freelance journalist based in the UK. She has written for the the Guardian, BBC, The Week, among others. She is a visiting lecturer in online journalism at City, University of London, and works as an audience strategy consultant for newsrooms.