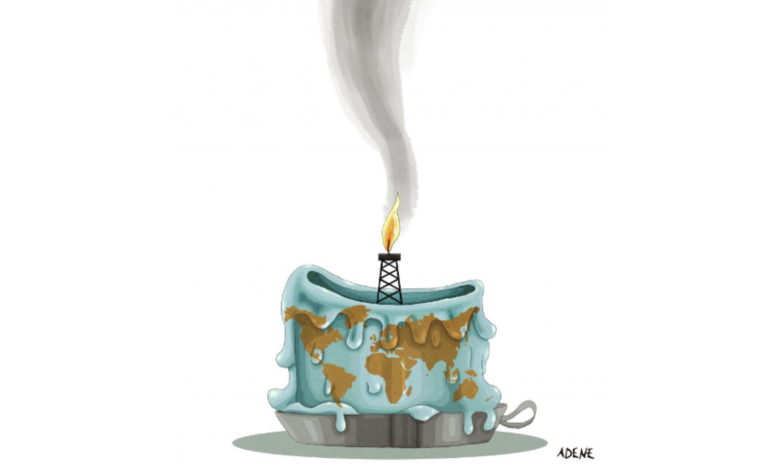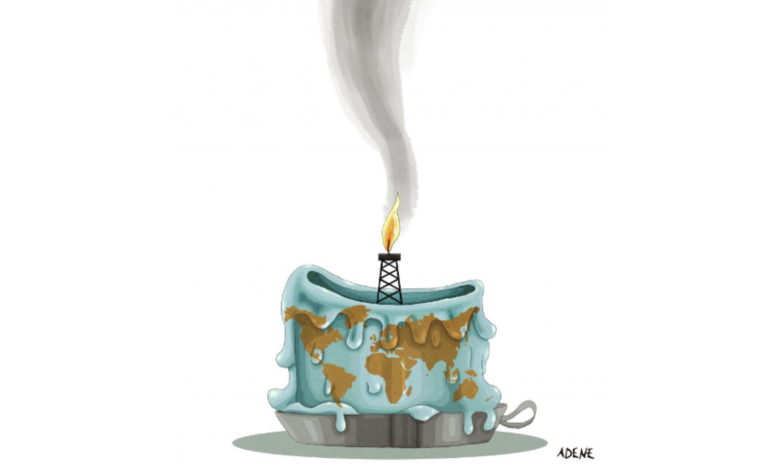 Data Journalism Top 10: Ramadan Fasting, Volcanic Eruptions, Climate Change Economics, China's Forced Labor
Read this article in
Driving an electric car and buying solar panels are widely thought of as ways to help slow climate change. But according to a new study, most people don't realize that achieving a real impact on greenhouse emissions may require significant lifestyle sacrifices. Our NodeXL #ddj mapping from April 12 to April 18, which tracks the most popular data journalism stories on Twitter each week, found a story by the Financial Times showing that the best way individuals can reduce their carbon footprint is to have one less child. In this edition, we also feature an explainer of Ramadan fasting around the world by Al Jazeera, a look into China's polysilicon factories by Bloomberg, and Chinese tycoon Jack Ma's jet setting ways.
Breathing Safely
One of the lessons from the pandemic is that indoor air quality is crucial to reducing transmission of the coronavirus. Technology and smart design have enabled many restaurants to take better care of their customers. One example: the Sierra Mar restaurant in California's Big Sur has put in place tabletop mini-purifiers, real-time air quality monitoring, and upgraded its heating and air conditioning systems. The Washington Post explained how the new setup works.
Jack Ma's Jet Trips
Following a clash with Chinese regulators, businessman Jack Ma has only made one public appearance since last October. But the Financial Times has obtained details of the billionaire's private jet flights. The outlet found that Ma's private jet took a trip once every two days in 2018 for a total of 173 flights.
Europe's Emissions Trading Scheme
In Europe, a trading scheme implemented in 2005 was designed to combat climate change and reduce greenhouse gas emissions. Those who produce emissions need to pay for them, according to the plan. But an analysis by VoxEurope, republished by the European Data Journalism Network, argues that the scheme is not working properly and needs to be reformed.

China's Polysilicon Factories
Polysilicon, which is used to make solar panels, has become vital to the world's green future. But factories producing this raw material in China's remote Northwest region of Xinjiang are cloaked in uncertainty and secrecy. Bloomberg looked into accusations of forced labor inside some of the factories and mapped suspected re-education camps and detention facilities.
Fasting in 2021
Mid-April marked the beginning of the holy month of Ramadan, a period in which Muslims fast from pre-sunrise to sunset, abstaining from eating, drinking, smoking, and sex to become closer to God. Al Jazeera created a series of infographics to compare the number of fasting hours in cities around the world; in Cape Town right now, fasting Muslims will have an 11-12 hour fast, while in London the period lasts up to 17 hours.
https://twitter.com/AJEnglish/status/1380143425220120582
A Volcano Awakes
А series of explosive eruptions from the La Soufriere volcano have rocked the Caribbean island of St. Vincent. After 42 years of inactivity, the volcano started to erupt in early April, prompting the evacuation of thousands of residents. Since then, volcanic ash has blanketed much of the island, destroying crops, contaminating water, and killing animals. Reuters Graphics used satellite images to explain the damage caused so far.
Carbon Footprints
Recycling as much as possible. Buying renewable energy. Replacing cars with an electric or hybrid model. According to an international survey of 21,000 people in almost 30 countries, most people believe these are the three best ways of reducing our individual carbon footprints. But an analysis by the Financial Times illustrates that, in reality, there are more important steps we need to take. One of the most effective ways to reduce greenhouse gas emissions, they write, is by having one less child.
Costs of Climate Change
Climate change also brings economic costs, and around the world, rising temperatures have worsened extreme events such as storms, floods, and heatwaves. A piece by Voxeurop found that, as a result of these incidents, European countries alone have lost a total of 446 billion euros over the past four decades — a figure "equal to nearly 3% of the gross domestic product of the countries analyzed."
Lungs of the Earth
The Virunga National Park in the Democratic Republic of the Congo is home to one of the most extensive tropical forests in the world. Every day, more than 700 rangers from the Congolese Institute for the Conservation of Nature work in extremely difficult conditions, risking their lives to monitor the tranquility of the park and prevent deforestation and poaching. The guards also protect mountain gorillas and other endangered species. The Lungs of the Earth project, published by Spanish newspaper El País, tells the story of this remarkable ecosystem and the people taking care of it.
https://twitter.com/JacopoOttaviani/status/1382590480010076160
Eating Habits
Ever wondered what a data visualization from the 1930s looks like? This image from Alice Urbach's 500-page cookbook "So Kocht Man in Wien!" — which translates as "How to Cook in Vienna!" — and tweeted by reporter Nicolas Kayser-Bril, shows how much food a human being consumes over a lifetime.
https://twitter.com/nicolaskb/status/1381585716166156294
Thanks again to Marc Smith and Harald Meier of Connected Action for gathering the links and graphing them. The Top Ten #ddj list is curated weekly.

---

Peter Georgiev is GIJN's social media and engagement editor. Previously, he was part of NBC News' investigative unit in New York. He also worked as a correspondent for Bulgarian National Television and his reporting has been published by the Guardian, Deutsche Welle, and other international outlets.
For a look at NodeXL's mapping on #ddj and data journalism on Twitter, check out this map.