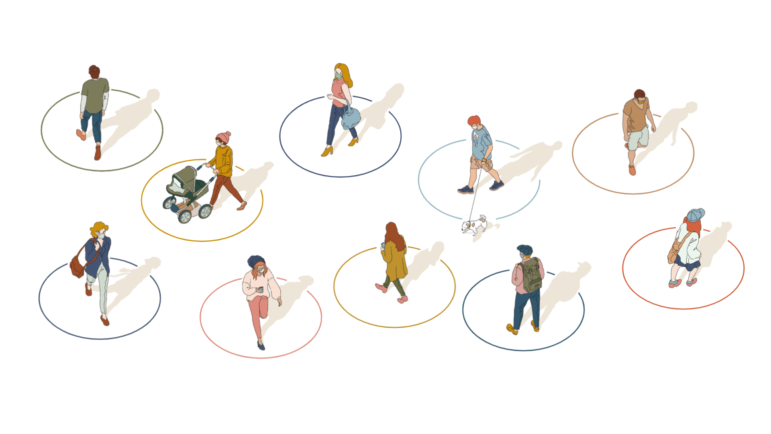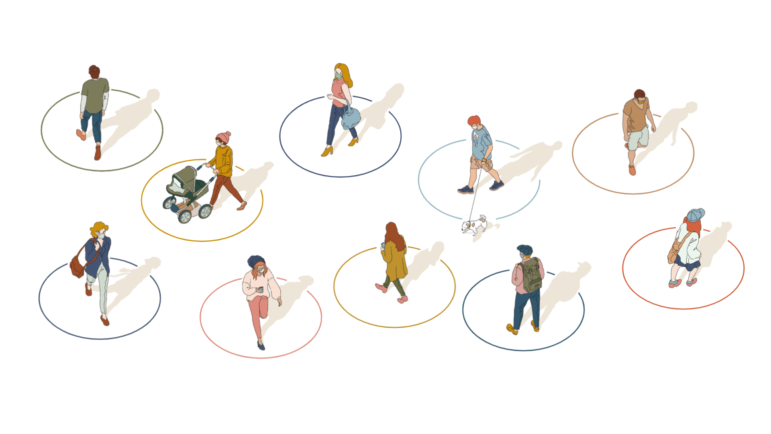 Data Journalism Top 10: Hot Dogs, Ransomware, Earth's Hottest Places, Miami Building Collapse, Bezos Empire
Read this article in
High vaccination rates in some parts of the world are helping to curb the spread of COVID-19 and allowing communities to resume normal life. But vaccinations can also give a false sense of security as new variants of the coronavirus threaten to prolong the pandemic. Our NodeXL mapping from June 28 to July 4, which tracks the most popular data journalism stories on Twitter each week, found Portuguese newspaper Público creating a tool to help readers find out what activities they can do after getting the vaccine at minimal risk. We also take a look at a piece examining forest fires in Mexico, an analysis of the worst cyberattacks by Bloomberg, a data-driven essay on same-gender lyrics by The Pudding, and New York's great hot dog eating contest.
Man Bites Dog
How many hot dogs can a person eat in 10 minutes? For Joey Chestnut, the number is 76. On Sunday, the American competitive eater broke his own record to win The Nathan's Famous Hot Dog Eating Contest at Coney Island in New York. The contest, televised by sports channel ESPN, has a long and curious history, which Reuters Graphics told with this visual data-driven project.
Opening Up in Portugal
In Portugal, more than half of the population received at least one dose of the coronavirus vaccine. But amid uncertainty about how far existing vaccines protect against new variants of the virus, some activities, such as large gatherings in closed spaces, still pose a far greater risk than others — including going to the beach. Portuguese newspaper Público created a tool to help readers assess what they can do safely if they have been vaccinated or previously had COVID-19, while acknowledging that a gradual return to normality "does not mean that the virus has disappeared from our lives."
Mexico Ablaze
More than 85,000 forest fires have destroyed 4.6 million hectares of territory in Mexico over the last ten years. Based on data from the Ministry of the Environment and Natural Resources and the National Forestry Commission, this project by data journalist Hassel Fallas shows the size of the problem and the economic consequences. Fallas notes that only one in 100 fires occurred naturally, highlighting the high cost of human negligence.
https://twitter.com/HasselFallas/status/1410061602196500481
Hottest Places on Earth
The summer has arrived in the northern hemisphere and several countries saw some exceptionally hot days in June. Al Jazeera mapped the hottest places on the planet. One of them, Lytton, a small town near Vancouver, hit 49.6 degrees C (121 degrees F), breaking the Canadian record for the highest temperature ever. But so far this year, no place on Earth has been hotter than the Kuwaiti city of Nuwaiseeb, where temperatures reached 53.2 C (127.7 F).
Miami's Building Collapse, Floor by Floor
The investigation into the collapse of a 12-story condominium tower in Miami, Florida has revealed new details about the devastating accident. The New York Times published a visual piece looking at what happened on each floor of the building, with information about the residents of each apartment and profiles of the victims and the missing.
https://twitter.com/LaurenLeatherby/status/1410284234682552322
Hackers and Ransomware
Cyberattacks used to be all about breaking into computer networks to steal intellectual property, credit card details, Social Security numbers, and other valuable information. Not anymore. Hackers are increasingly using ransomware to earn money by targeting large businesses, government institutions, universities, hospitals, and other organizations. Bloomberg analyzed data on some of the worst cyberattacks since 2005 in each industry.
https://twitter.com/BBGVisualData/status/1409802361636376577
The Empires of Jeff Bezos
On Monday, Amazon's founder Jeff Bezos officially stepped down as the company's chief executive to become executive chairman and focus on space exploration, philanthropy, and other projects. Over the past 27 years, Bezos has transformed Amazon into one of the world's most influential companies. The Wall Street Journal published a series of graphics to illustrate the size and power of the Amazon empire.
American Trees
In the United States, your income often determines whether you live surrounded by trees or by concrete, and this piece by The New York Times shows the striking difference between the environment in which rich and poor communities live across the country. According to data from American Forests, a conservation organization, rich Americans enjoy far more green spaces compared with lower-income communities and, as the article notes, trees are key in preventing heat-related deaths.
https://twitter.com/nytimes/status/1410357545903001600
"I Kissed A Girl"
In 2008, the American singer Katy Perry's "I Kissed a Girl" became an international hit and rose to the top of the charts. For many listeners, it was the first time they had heard a woman openly singing about being with another woman. Since then, there have been many popular songs with same-gender lyrics. The Pudding took a closer look at them in this colorful — and musical — data-driven essay.
https://twitter.com/puddingviz/status/1409851716640645123
Reading Data
To report on data, first you need to understand it. Although international coverage of the global pandemic has elevated data journalism to another level, it also demonstrated that reading the numbers can be a difficult skill to master. In this piece, Poynter's Al Tompkins examines reporting on vaccinations, unemployment, and climate change, with some advice for journalists working with data.
https://twitter.com/robroc/status/1409952132132974595
Thanks again to Marc Smith and Harald Meier of Connected Action for gathering the links and graphing them. The Top Ten #ddj list is curated weekly.

---

Peter Georgiev is GIJN's social media and engagement editor. Previously, he was part of NBC News' investigative unit in New York. He also worked as a correspondent for Bulgarian National Television and his reporting has been published by the Guardian, Deutsche Welle, and other international outlets.
For a look at NodeXL's mapping on #ddj and data journalism on Twitter, check out this map.