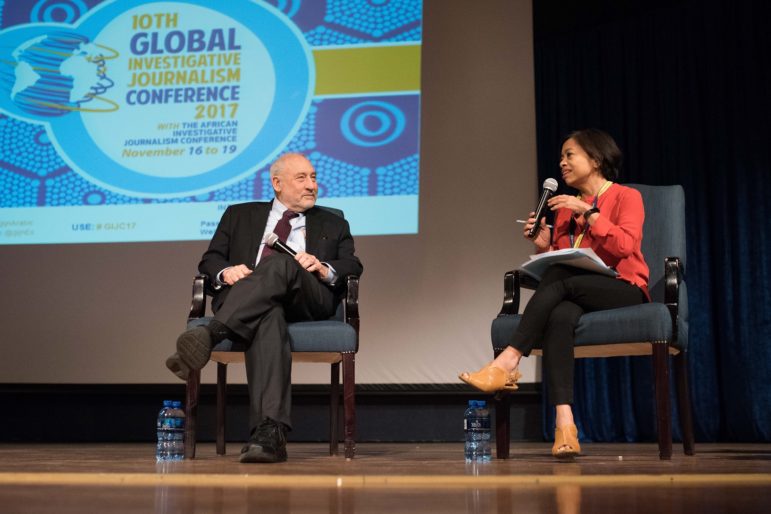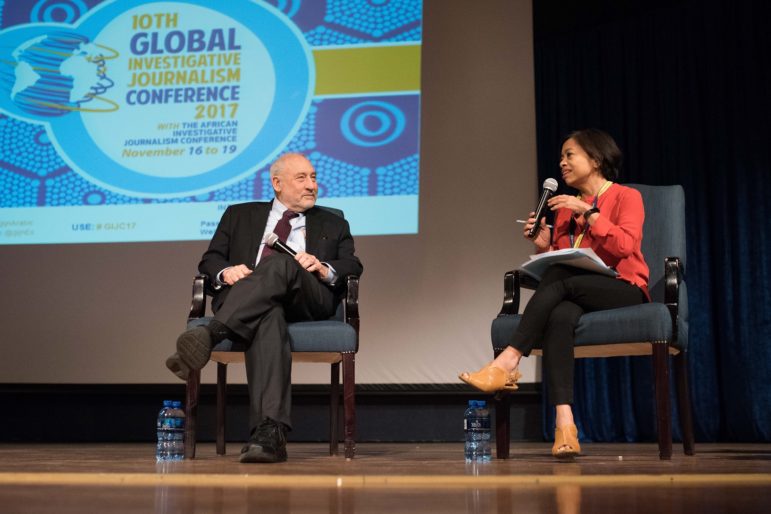 18 November 2017: Keymote address and awards ceremony held at Wits University Great Hall. Picture: Daylin Paul.
At the keynote event of the 2017 Global Investigative Journalism Conference, Nobel Prize-winning economist Joseph Stiglitz speaks on "Media Power in a Post-Truth World." Stiglitz is interviewed by Sheila Coronel, academic dean of the Columbia Journalism School.
There were also special presentations of the annual African Fact-checking Awards (by Africa Check), the biennial Global Shining Light Awards (by GIJN), and the first GIJN Leadership Award to Nils Mulvad, co-founder of the Global Investigative Journalism Network.