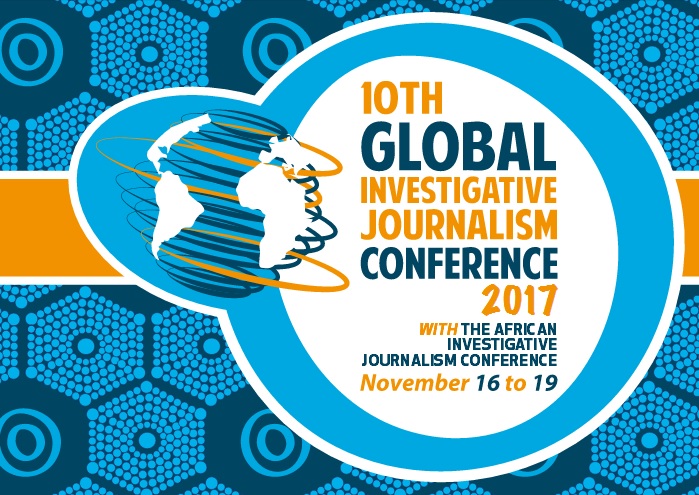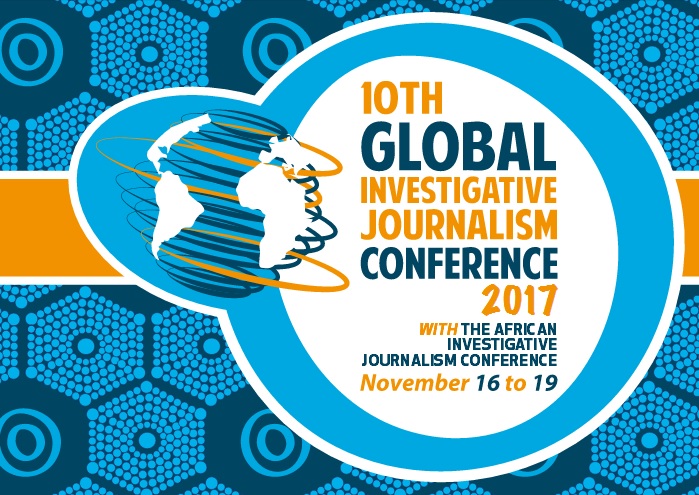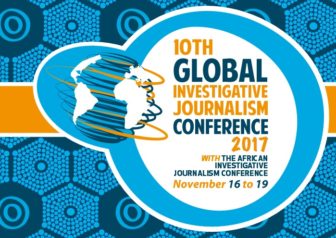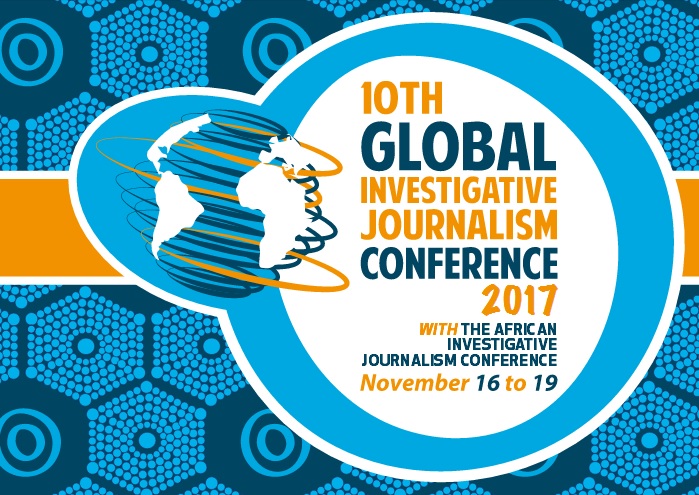 And we're off! This evening in Johannesburg at the University of the Witwatersrand, we'll be kicking off four days of unadulterated investigative journalism.
For those of you who couldn't make it to Joburg, here's how to follow us from home, along with highlights of what we're calling #GIJC17.
Check out our lively conference website — gijc2017.org – where you'll find news, tipsheets, a list of speakers and the full schedule, as well as our Twitter Wall with all the latest talk about the conference. We also encourage you to follow our social media feeds (in seven languages) which will be packed with stories and information about panels, speakers and conference happenings.
Be sure to post with #GIJC17 hashtag and follow along on these feeds:
On Twitter: Our main feed is @gijn, and regional and language feeds include Africa on @gijnAfrica, Middle East on @gijnArabic, Latin America on @gijnEs, as well as in Chinese on @gijnCh and in Russian with @gijnRu.
On Facebook: Find us on our main English-language page, our regional Africa page, our Latin America page, our Middle East page and our page in Russian.
You can also check us out on Instagram and YouTube.
The Headliners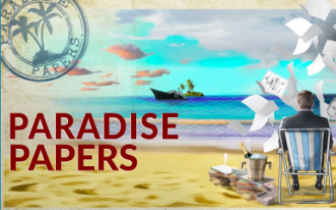 New Data Releases on Paradise Papers: As part of its latest exposé, the Paradise Papers, the International Consortium of Investigative Journalists will be releasing new offshore data from the project this week. Be sure to check the team's Offshore Data Hackathon and Cross-Border Collaborations panel. And find out what's next for this Pulitzer Prize-winning network. ICIJ's deputy director Marina Walker Guevara will be at the conference to speak about their work.
Scandal in South Africa: South Africa is being rocked by scandal tying President Zuma to the Gupta family. Recently leaked emails (#GuptaLeaks) offer extraordinary evidence of this family's influence. Watch for Stefaans Brümmer and Sam Sole of GIJN member AmaBhungane, and Jacques Pauw, author of the new The President's Keepers, which security officials are threatening to censor.
Stiglitz on "Media Power in a Post-Truth World:" Don't miss the keynote address by Nobel Prize-winning economist Joseph Stiglitz. Named one of the world's most influential economists, Stiglitz will be outspoken on the critical role of the press, the evils of demagogues trying to undermine journalism and the importance of investigative reporting.
Trends and Big Picture
The Globalization of Investigative Journalism: GIJN's executive director David Kaplan will be talking about how investigative reporting has gone global, how journalists are collaborating across borders as never before and how GIJN and this conference — now in its 10th year — came about. Local host Anton Harber of the Wits Journalism Program will give a South African perspective on #GIJC17 and what it means to journalism in the region.
The Future of Data Journalism: What are the global trends influencing data journalism? What will the next generation of data journalists look like? We'll have experts who helped spread its practice around the world, including GIJN co-founder Brant Houston, author of Computer-Assisted Reporting, and Giannina Segnini, director of the Data Journalism Program at Columbia University.
The Growing Threat to Independent Journalism: Christophe Deloire from Reporters without Borders will be on hand, answering questions about the growing global challenges to journalist safety and press freedom.
The Global Legal Assault on Journalists: Lucy Freeman, head of the Media Legal Defence Initiative, will speak about the global assault on journalists through use of libel, security and privacy laws and how journalists can fight back.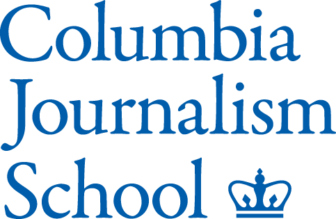 The Future of Investigative Journalism Education: What's next for training the next generation of investigative reporters? We'll find out with one the field's leading innovators, academic dean Sheila Coronel of the Columbia University Graduate School of Journalism.
New Reports
Fixers and Foreign Correspondents: The University of British Columbia's Global Reporting Centre commissioned the largest-ever survey of fixers and correspondents, and its findings will be released at the conference. Check out the panel Fixers & Foreign Correspondents with GRC executive director Peter Klein.
Measuring the Impact of Investigative Journalism: GIJN will release an in-depth report on how media groups are measuring the impact of investigative reports during the panel Measuring Story Impact.
The Ingredients for Influential Investigative Journalism: Are people in positions of power influenced by investigative journalism? In a preview of a new study, Rachel Oldroyd of the London-based Bureau of Investigative Journalism reveals the surprising results of a survey of UK and European opinion-makers.
On Africa
Book Release:  We're excited to roll out African Muckraking, the first collection of investigative and campaigning journalism written by Africans and about Africa. This collection of 41 pieces covers labor abuses, police brutality, women's rights, the struggle for democracy and independence, and more.
Africa's Undercover King: Anas Aremeyaw Anas of Ghana's Tiger Eye Media has attracted global notoriety for his undercover stings of corruption and abuse in West Africa. He'll host a screening of his Justice! documentary on Friday.
African Fact-Checking Awards: At the Saturday evening gala, Africa Check will announce its annual Fact-Checking Awards for the African media. The awards will be selected from 159 entries from 25 countries.
Don't Shoot the Messenger: Famed human rights lawyer Beatrice Mtetwa will give the Carlos Cardoso Memorial Lecture on Thursday evening, drawing on her years spent defending journalists in her native Zimbabwe.
On Global Muckraking
OCCRP's Investigating Oligarchs: Find out how the Organized Crime & Corruption Reporting Project does state-of-the-art, cross-border investigations in some of the world's toughest places with editor Drew Sullivan.
Confronting Duterte's Death Squads: Gutsy reporting by the Philippines' Rappler news site has played a key role in exposing extra-judicial killings under President Rodrigo Duterte, with journalist Patricia Evangelista on the underground war by police.
Global Shining Light Awards: On Saturday night, we will announce winners of the 7th Global Shining Light Awards, drawn from a record 211 projects by journalists in 67 countries. Be prepared to be impressed.
New Tools and Techniques
Fighting Fake News: Journalists from Latvia, Philippines, South Africa and the US talk about best strategies to fight back against the onslaught of bogus news and propaganda.
Dealing with Online Harassment: Don't miss our panel on dealing with trolls and other online harassment. We've got security experts, a Twitter executive, and journalists on the frontlines.
Beyond Google and Best Global Databases: What are the essential databases and search techniques for investigative journalists?
Innovative New Models: Don't miss the Startups & Innovations panel as well as a lightning round with case studies of innovative groups from six countries.
Virtual Reality Meets Investigative Journalism: In a series of demonstrations running throughout the conference, you'll find out how journalists are using cutting-edge immersive video and virtual reality to tell serious stories.
Innovations in Story Telling: Journalists from Germany, the UK and the US will talk about expanding our toolkit of story-telling using graphic novel techniques, multimedia, gaming and more.
Drones, Sensors, and Satellites: Learn how innovative journalists are using drone flights, scientific sensors, and satellite imagery to extend their reporting and investigative reach.
_____________________________________________________________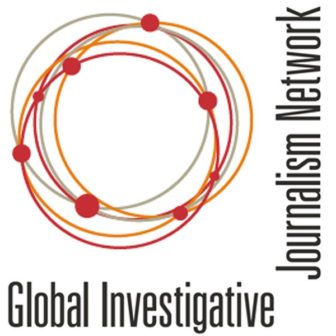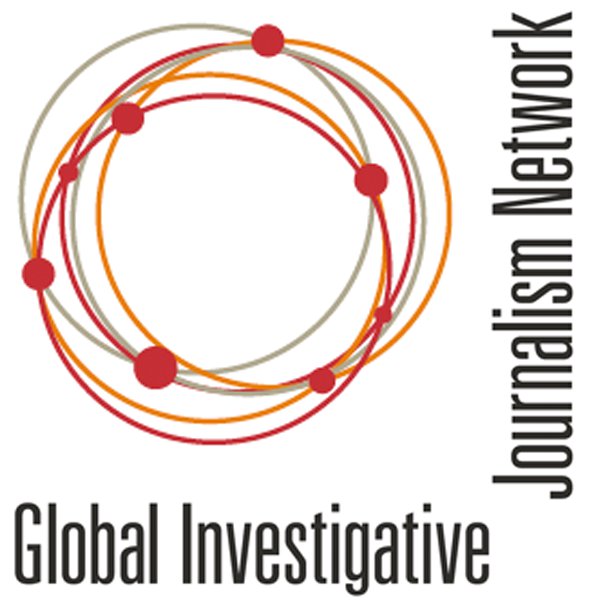 GIJN is an international association of nonprofit organizations that support, promote and produce investigative journalism. Founded in 2003, it has grown to 155 member organizations in 68 countries. Every two years, GIJN holds the Global Investigative Journalism Conference. This year it is being held in Johannesburg, with co-host Wits Journalism.