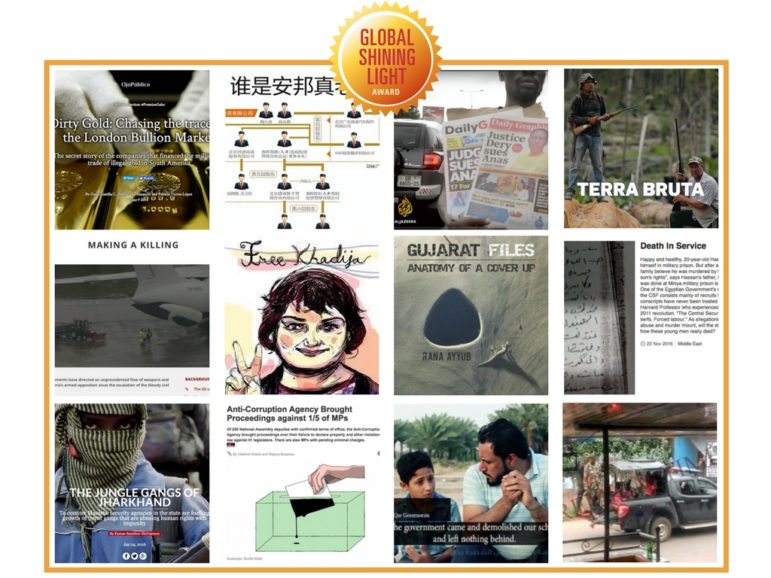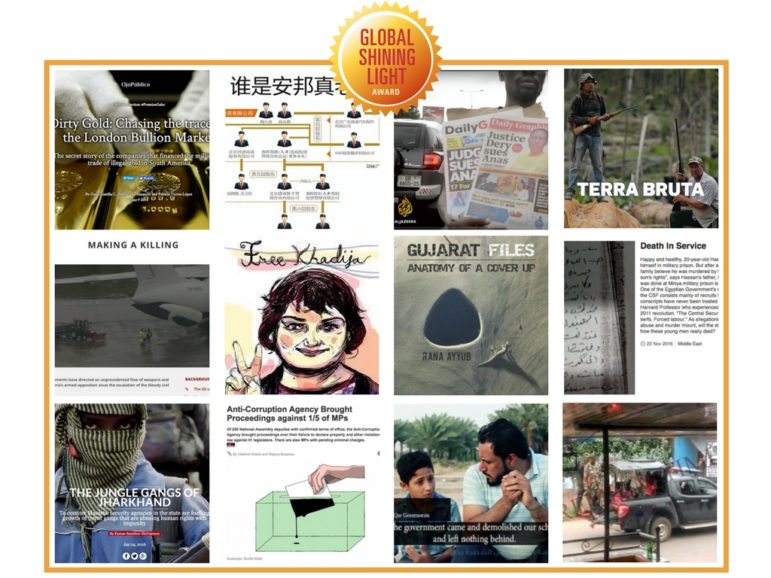 Twelve extraordinary investigative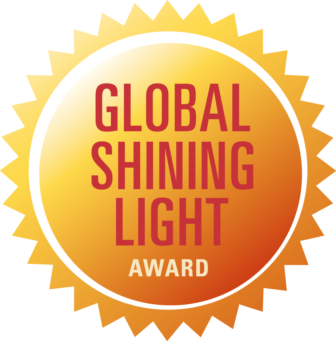 projects from around the world are finalists in the seventh Global Shining Light Award, a prize that honors investigative journalism in developing or transitioning countries, done under threat, duress or under dire conditions.
An international panel of judges selected the finalists from 211 projects, submitted by journalists in 67 countries. All the stories were published or broadcast between January 1, 2015 and December 31, 2016, and are outstanding examples of journalists digging into wrongdoings and exposing systemic problems that impact their communities and countries and, often, the world.
The winners will be announced at the 2017 Global Investigative Journalism Conference in Johannesburg, which runs from November 16-19, and will be presented with an honorary plaque and $2,000.
The award is sponsored by the Global Investigative Journalism Network, an association of 155 nonprofit organizations in 68 countries.
Finalists
"Inside the Massive Extrajudicial Killings in Nigeria's South-East" and "How the Onitsha Massacre of Pro-Biafra Supporters was Coordinated," Premium Times, Nigeria (2016). Reporter: Emmanuel Mayah; Editor: Musikilu Mojeed
A two-month long investigation by Mayah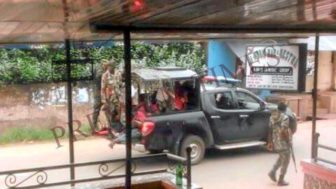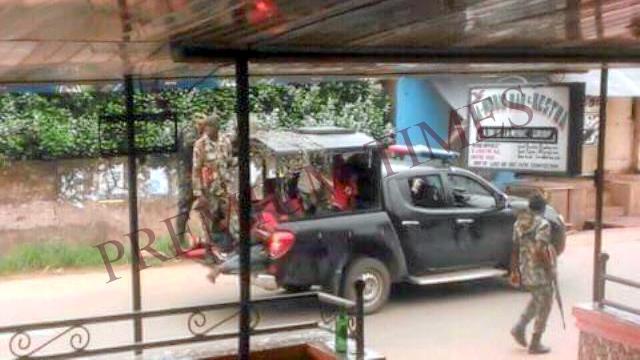 uncovered multiple mass graves, lending support to allegations that police and military forces have been targeting a minority ethnic group for abuse and extra-judicial killings. Following reports that included photo evidence, human rights groups called for an independent probe and the army announced another investigation.
---
"Justice," Tiger Eye PI, Ghana (2015),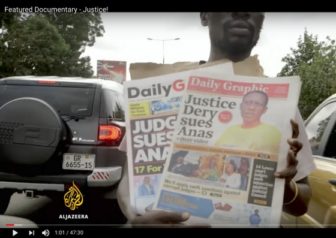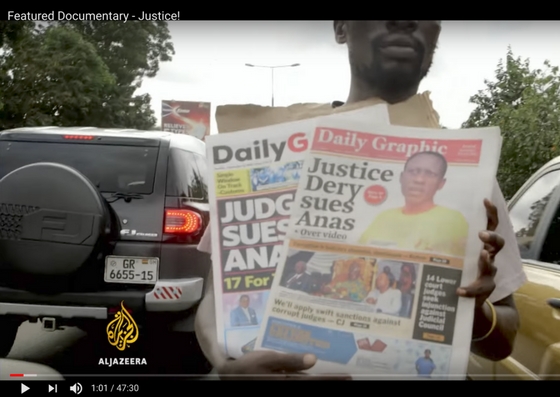 Al Jazeera English (2017), Insight TWI. The team: Anas Aremeyaw Anas, Philip Clothier, Paul Sapin and Raphael Rowe
A two-year undercover investigation produced evidence of 34 judges and over 100 clerks accepting bribes to rule a certain way in court cases. Following the release of a three-hour documentary and the publication of newspaper reports, 25 judges were removed from office and a number of judicial staff were relieved of their duties.
---
"Project No. 1,"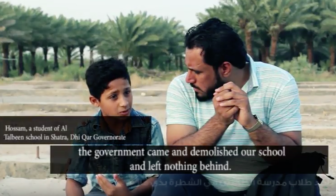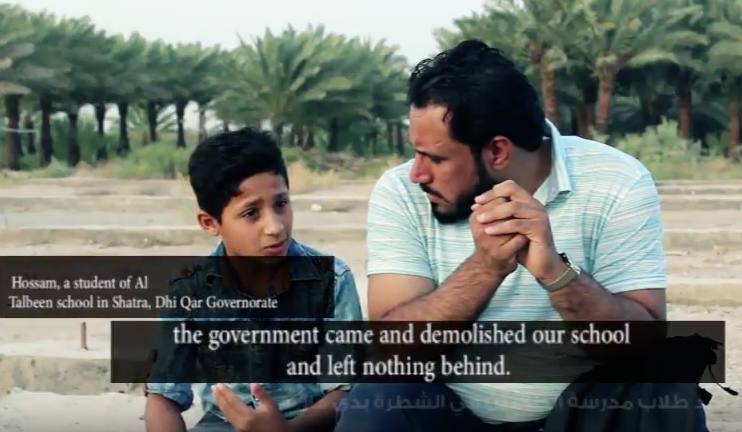 Beladi TV channel, Iraq (2016), Investigation: Asaad Al-Zalzali; Photography: Thaer Khalid
When $200 million allocated for public schools in Iraq went missing, reporter Al-Zalzali followed the money, which led him to a bank and to another country. The story exposed the magnitude of corruption in the country's Ministry of Education and led to a conviction and a settlement that returned half the stolen money.
---
"Death in Service," BBC World and BBC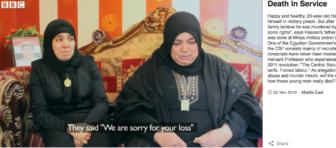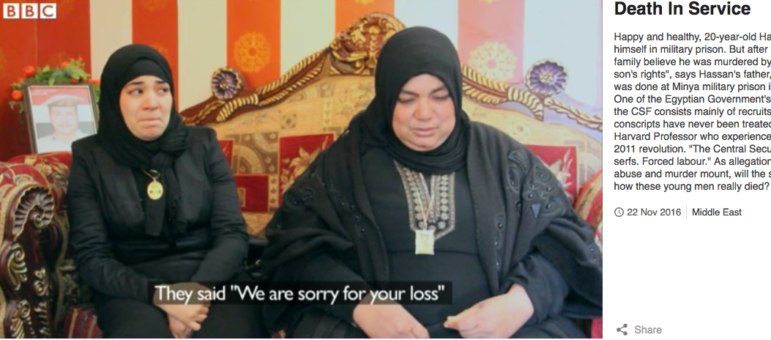 Arabic, Egypt (2016). Reporter and producer: Mostafa ElMarsafawy; Camera: Alaa Elkamhawi, Mohamed Emad and Moahmed Fathi; Executive producer: Elizabeth C. Jones
An investigation into 13 military conscripts' deaths uncovered abuse and, in some cases, allegations of murder. Authorities, meanwhile, worked to cover up the evidence. After the story aired, one of the officers featured in the investigation was sentenced to three years in jail. Reporter ElMarsafawy was accused of undermining security and stability in Egypt and forced to resign his job.
---
"Making a Killing," Balkan Investigative Reporting Network and the Organized Crime and Corruption Reporting Project (2016) Reporters: Lawrence Marzouk, Ivan Angelovski and Miranda Patrucic; Additional reporting: Atanas Tchobanov, Dusica Tomovic, Jelena Cosic, Jelena Svircic, Lindita Cela, RISE Moldova, Pavla Holcova, Stevan Dojcinovic and Pavle Petrovic; Editors: Drew Sullivan, Jody McPhillips, Rosemary Armao, Gordana Igric and Anita Rice
The joint investigation uncovered an arms pipeline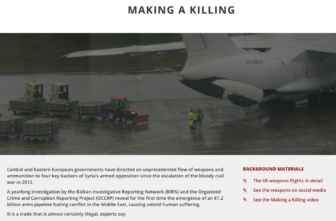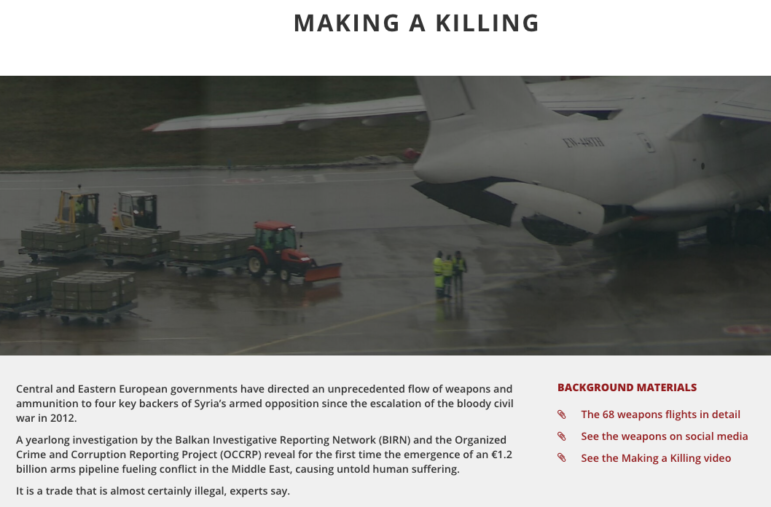 between Central and Eastern Europe and the Middle East worth €1.2 billion. The weapons flow, reporters found, were being financed by Saudi Arabia, Jordan, the UAE and Turkey, and systematically diverted to extremist groups, including the Islamic State. After the story was published, the European Union announced it would monitor the flow of weapons and several countries reviewed their policies.
---
"Corruption and Organized Crime," Center for Investigative Journalism of Serbia, Serbia (2016). Team: Dino Jahic, Ivana Jeremic, Milica Saric, Andjela Milivojevic, Milica Stojanovic, Vladimir Kostic, Bojana Bosanac and Filip Rudic
The team built two databases and produced a series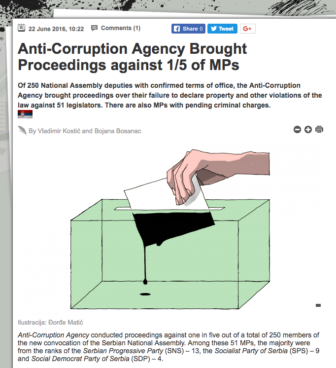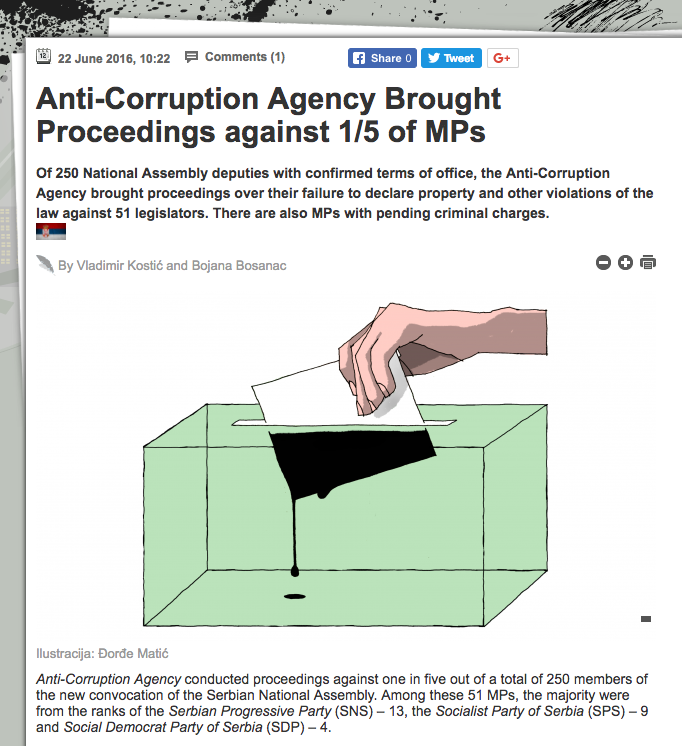 of stories exposing Serbia's official fight against corruption as a nominal exercise. Records obtained through hundreds of Freedom of Information requests revealed that corruption prosecutions mainly targeted low-level public officials, dragged on for years and often resulted in suspended sentences.
---
"Dirty Gold: Chasing the Trace of the London Bullion Market," Ojo Público, Peru (2015). Team: Óscar Castilla, Nelly Luna, Fabiola Torres and Audrey Córdova
The investigation identified American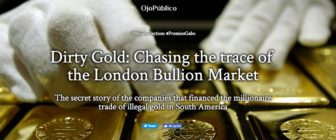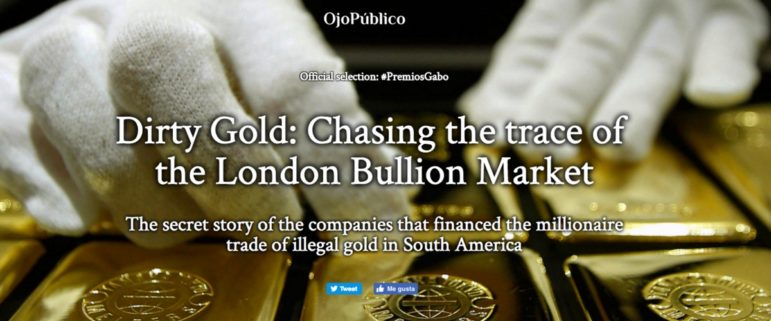 and Swiss companies that were buying gold illegally mined in Peru, Colombia, Bolivia, Ecuador and Chile. After publication, US, Swiss, Chilean and Peruvian authorities launched their own probes into the companies and their associates, resulting in arrests of several individuals implicated in the schemes.
---
"Wild Land: Violence, Devastation and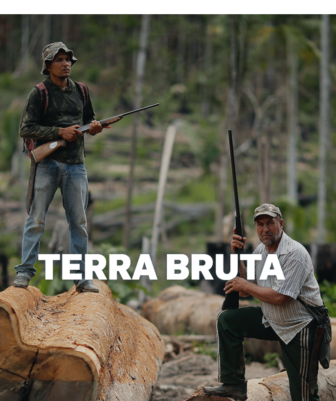 Death in the Heart of Brazil," O Estado de S. Paulo, Brazil (2016). Reporters: Andre Borges and Leonencio Nossa; Photo and video: Dida Sampaio and Helvio Romero; Editor: Luciana Garbin
Journalists traveled 15,000 kilometers of government roads to investigate the theft of public lands and timber in the Amazon region of Brazil. The series exposed human rights abuses, corruption and elaborate profiteering schemes. It also included detailed information, including X-rays, on 1,309 individuals killed in land conflicts in rural Brazil over two decades.
---
"Anbang Series," Southern Weekly, China (2015) Reporters: Li Weiao and Lv Minghe; Editors: Shu Mei and Su Yongtong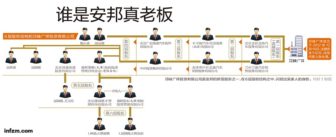 The investigation into China's Anbang Insurance Group scrutinized the opaque company's expansion into overseas investments, its complex strategies of mergers and acquisitions, and the frequently changing shareholding structure that includes former Communist Party leaders. Under pressure from Anbang and government authorities, the publisher was forced to remove the story from its website five days after publication. Nonetheless, industry insiders called the investigation a powerful exposé of the connection between money and political power in China.
---
"The Jungle Gangs of Jharkhand,"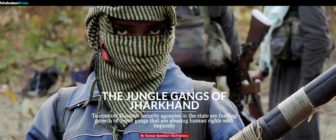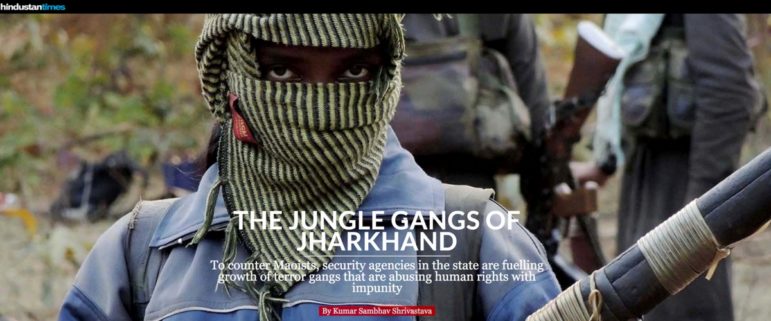 Hindustan Times, India (2016). The team: Kumar Sambhav Shrivastava and Athar Rather
The investigation looked into a collaboration between security agencies in the Indian state of Jharkhand and rogue armed groups fighting Maoist insurgents. Data and narrative collected during the investigation showed that local communities were victimized more often by the state-supported gangs than by the insurgency. After publication, India's National Human Rights Commission called for an independent inquiry.
---
"Gujarat Files: Anatomy of a Coverup," self-published,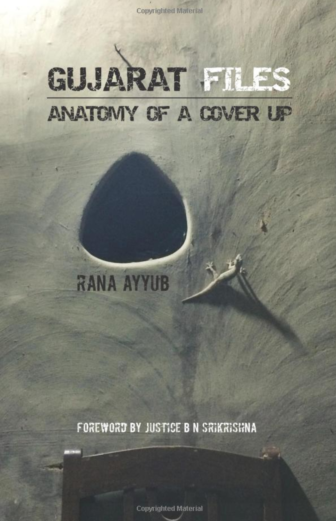 India (2016). Rana Ayyub
Reporter Rana Ayyub went undercover for nine months to record top officials speaking candidly about the 2002 riots in Gujarat, which left at least 1000 Muslims dead. When one of the targets of Ayyub's investigation was poised to become the country's new prime minister, Indian media houses got cold feet. Despite threats and surveillance, Ayyub self-published the transcripts that revealed complicity by India's top officials in the attacks.
---
"The Khadija Project," Organized Crime and Corruption Reporting Project in collaboration with numerous international outlets (2015) Reporters: Miranda Patrucic (OCCRP), Joachim Dyfvermark and Sven Bergman (SVT), Ola Westerberg (TT), Paul Radu (OCCRP), Iggy Ostanin (Bellingcat), Eleanor Rose (OCCRP), Karim Secker, Olesya Shmagun (OCCRP), Lorenzo Di Pietro (IRPI), Lejla Camdzic (OCCRP), Boris Kartheuser (freelance), Sylke Gruhnwald (SRF) Julian Schmidli (SRF), Lovisa Moller (Factwise), Sofia Hultqvist (Factwise), Tolga Tanis (Hurriyet), Habib Abdullayev (Meydan TV), Lejla Sarcevic (OCCRP), Don Ray, Khadija Ismayilova and RFE/RL Azerbaijan Service. Azerbaijani reporters, fearing arrest, used pseudonyms. Editors: Drew Sullivan, Jody McPhillips, Rosemary Armao, Deborah Nelson and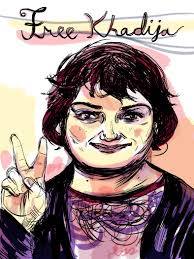 Dave Bloss
Reporters from a dozen media outlets spent a year continuing the work of OCCRP/Radio Free Europe investigative journalist Khadija Ismayilova, who was arrested on trumped-up charges in Azerbaijan. The investigations broke new ground in exposing kleptocracy and corruption in the country, much of it benefiting the ruling Aliyev family. After a series of stories implicated individuals and companies both in Azerbaijan and abroad, Ismayilova was released from prison.
---
You can find more information on the Global Shining Light Awards, including criteria and past winners, here.