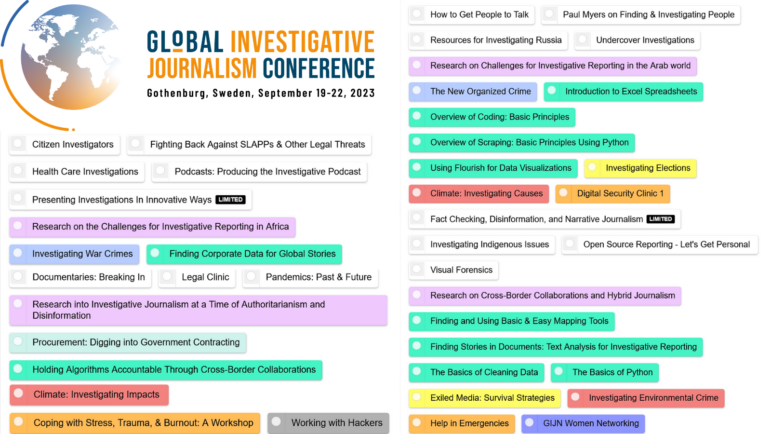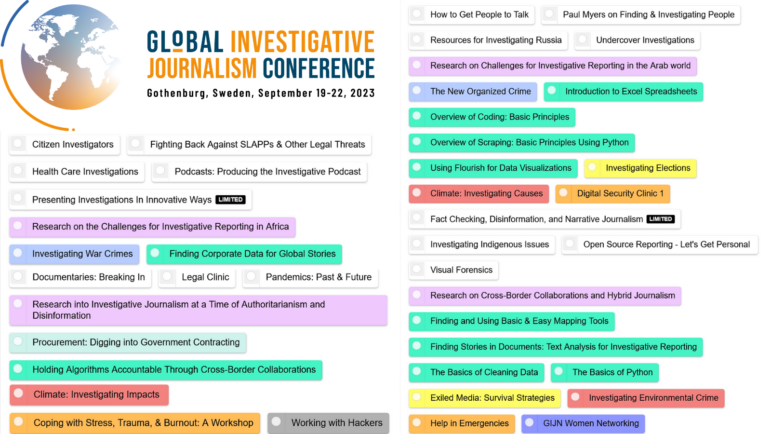 2023 Global Investigative Journalism Conference: The Program
Get ready for GIJC23! We've been waiting since before the pandemic to bring together the world's investigative journalists, and we're almost there. We expect a record 2,000 journalists from over 110 countries to join us in historic Gothenburg, Sweden, this Sept. 19-22.
Here's an early look at the schedule. We've integrated more than 400 pitches and proposals, as well as what past attendees have told us they most valued. You'll find nearly 200 workshops, expert panels, networking sessions, and special events. The program will be available at the end of August or early September for registered participants on our conference app, Sched. There you can make your own schedule, find colleagues, and network across countries and topics.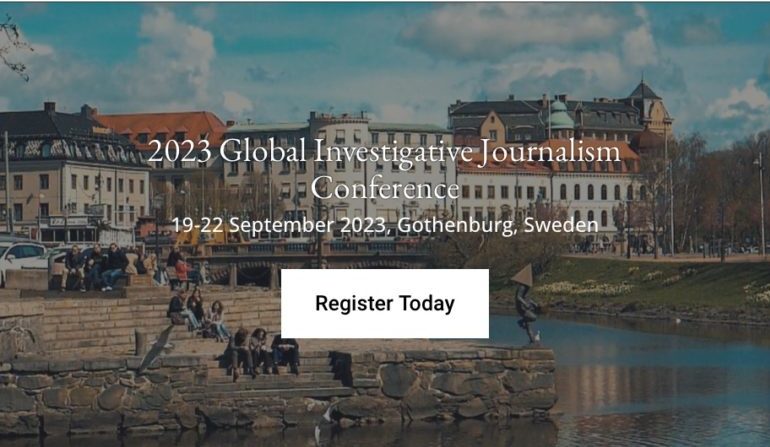 Meanwhile, have a look and, if you haven't made up your mind yet, we hope you'll join us in Gothenburg. The conference (and nearby hotels) are starting to fill up, so don't wait too long to register.
Along with the world-class networking, receptions, parties, and special events, here are some highlights of the program:
Watchdog Reporting in the Age of Digital Subversion
Investigating War Crimes
AI in Investigative Journalism
Open Source Reporting
Data Analysis, Visualization, Mapping, & More
Criminal States & Kleptocracies
Investigations that Save Democracy
An Investigative Agenda for Climate Change
Fighting Back against SLAPPs
Following Money, from Laundromats to Central Banks
Visual Forensics
Exiled Media Techniques
A Cyber Investigations Toolkit
Investigating War Crimes
Tracking Planes & Ships
Satellite Tech
Plus tracks on Women, Biz & Finance, Safety & Security, and more
Speakers have now been selected, and we'll be adding them next week. And we'll continue fine-tuning the schedule over the next month. To make sure you don't miss anything, check out the conference website, follow us online @gijn and subscribe to our newsletter.
Hope to see you at #GIJC23!