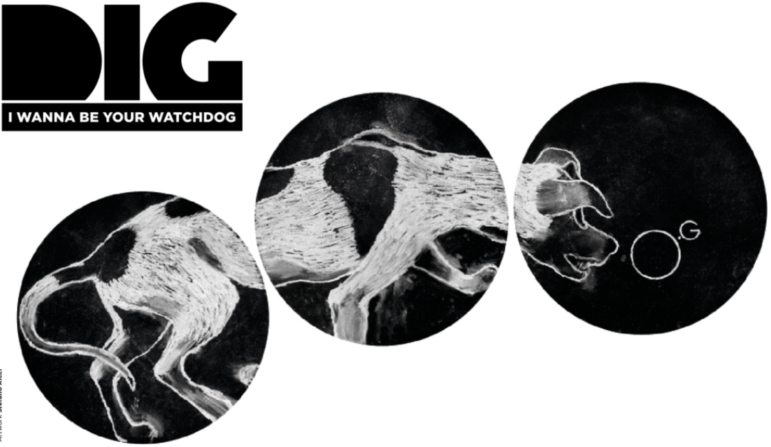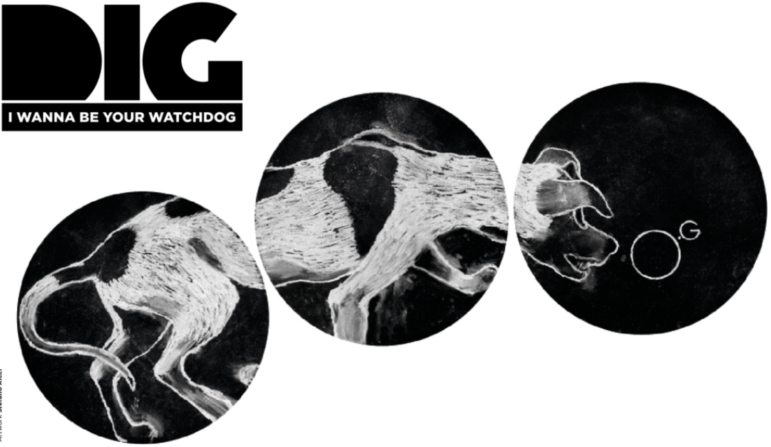 DIG Festival Honors Investigative Films That Exposed Scandals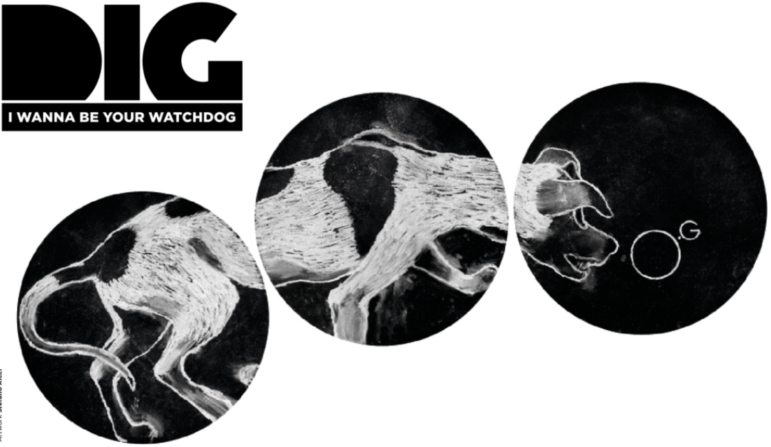 In a celebration of some of the world's best investigative documentaries, the seventh DIG Awards showcased the power of video-based investigations to expose under-covered and overlooked scandals in a ceremony in Italy this week.
A jury of 10 veteran journalists assembled by GIJN member DIG (Documentari Inchieste Giornalismi, Italian for Documentaries, Investigation, and Journalism) announced winners in seven categories this week. From betrayals by Western oil companies in Africa to hidden radiation poisoning and collusion between criminals and government spies, the difficult topics tackled spoke to dogged patience and innovative approaches. (Note: Two of the jury members were also GIJN staff members.)
The winning entries echoed the event's "Unmute" theme: accountability journalism that amplifies voices silenced for too long. And, in a good indication of the health of the field, the finalists were drawn from more than 200 quality video reports, podcasts, and multimedia investigations from broadcasters and independent teams around the world.
Winners at the 2021 DIG Festival included:
Best Investigative Documentary (Long-form)
"All the Prime Minister's Men" — Al Jazeera Investigative Unit
In an investigation that featured two years of research, undercover reporting, and powerful video storytelling, Al Jazeera's investigative team produced a documentary that claimed that a family with criminal ties colluded with state security services to defeat justice and plot state capture in Bangladesh. Undercover reporting within the piece provided audiences with the rare opportunity to witness corruption in real-time, and created a firestorm of public criticism in Bangladesh. The Bangladeshi government continues to deny the claims made by the investigation.
The documentary also won the 2021 DIG award for "Best Audio," for work that revealed "serious episodes of corruption that reach up to the highest offices of the Asian state."
Best Investigative Documentary (Medium-length)
"Lagos Inferno"— BBC Africa Eye
In yet another outstanding story by its documentary team, BBC Africa Eye used traditional reporting and cutting-edge visual forensic methods to reveal the true causes and impact behind a massive, 2020 explosion that killed 23 people and destroyed a girls' boarding school in the Abule Ado neighborhood in the capital of Nigeria. Reporters on the team from Nigeria and Venezuela pieced evidence together using open source methods, 3D-modelling, smartphone videos, satellite images, and eyewitness accounts. Their evidence pointed to negligence and safety protocol violations by a Nigerian state oil company.
Best Reportage (Long-form)
"Oil Promises" — Deutsche Welle/Berlin Producers Media GmbH
In an epic project that featured 10 years of filming, animation work, and investigation, this documentary contrasts the economic and environmental promises made by the petrochemical industry with the devastating real-world fall-out caused by a sudden discovery of oil near an agrarian coastal community in Ghana. The DIG jury summarized the project this way: "We see how a quiet region — fueled mainly by fishing and agriculture — has been raped by unbridled industrialization and a ruthless race for power, carried out at the expense of citizens."
Best Reportage (Medium-length)
"Syria: Lost Childhood" — Découpages, ARTE
After a decade of war, compounded by the COVID-19 pandemic — and with humanitarian aid either blocked or undelivered — many children in Syria's northwestern province of Idlib have been forced to work, and even become the main breadwinners for their households. In this documentary, a team of Syrian journalists followed some of these vulnerable children to understand their challenges and sacrifices, and to show the war-ravaged environment from their perspective.
Best Short Documentary
"The Moruroa Files" — Disclose (France)
In this data-driven investigation, reporters combed through data from 2,000 pages of newly declassified defense ministry documents to show how France consistently underestimated the radiation impacts of its early nuclear weapons tests on the people of French Polynesia. The team carefully tracked the fallout from three nuclear tests, in particular, to show how site workers, French soldiers, and local communities were exposed to radiation poisoning over several decades.
DIG Watchdog Award
"The Pegasus Project" — Forbidden Stories
Dedicated to protecting the work done by journalists under threat, Paris-based nonprofit Forbidden Stories — a GIJN member organization — won this award, which recognizes courageous and impactful investigations.
The DIG board honored Forbidden Stories for its role as coordinator of the Pegasus Project: a collaboration of 17 news organizations and a technical partner that revealed the abuse of commercial spyware by 11 national governments, from Hungary to Morocco. The project found that thousands of citizens in these countries — including 180 journalists — were being digitally spied upon using the Pegasus system, which can quietly invade and manipulate smartphones without their owners taking any action to allow the infection. The citation warned that "it is entirely plausible that what this investigation reveals is just a micro piece of a much larger puzzle."

The month of October will also see investigative documentaries celebrated in another major festival: the Double Exposure (DX) Investigative Film Festival & Symposium. The event is hosted by US-based GIJN member 100 Reporters, and GIJN will cover the highlights.
Additional Resources
Double Exposure 2020: 5 Investigative Documentaries to Watch
What to Watch: DIG's 2020 Investigative Documentary Shortlist
What To Watch: 5 Anti-Corruption Documentaries from Films for Transparency
---


Rowan Philp is a reporter for GIJN. He was formerly chief reporter for South Africa's Sunday Times. As a foreign correspondent, he has reported on news, politics, corruption, and conflict from more than two dozen countries around the world.