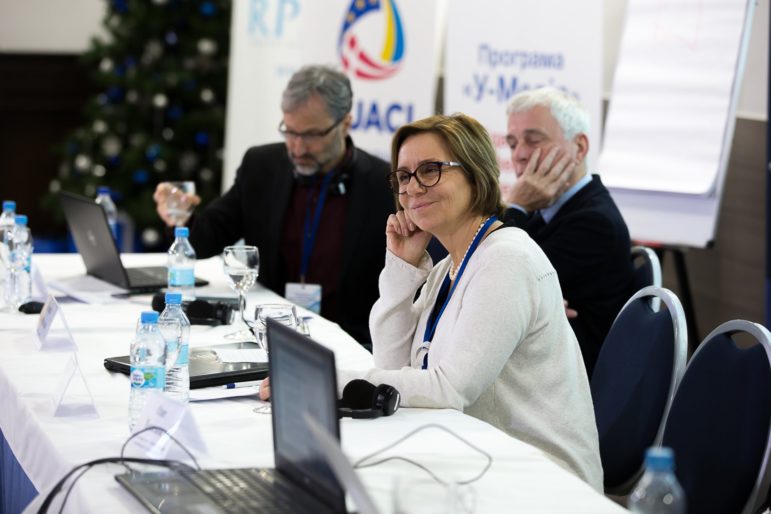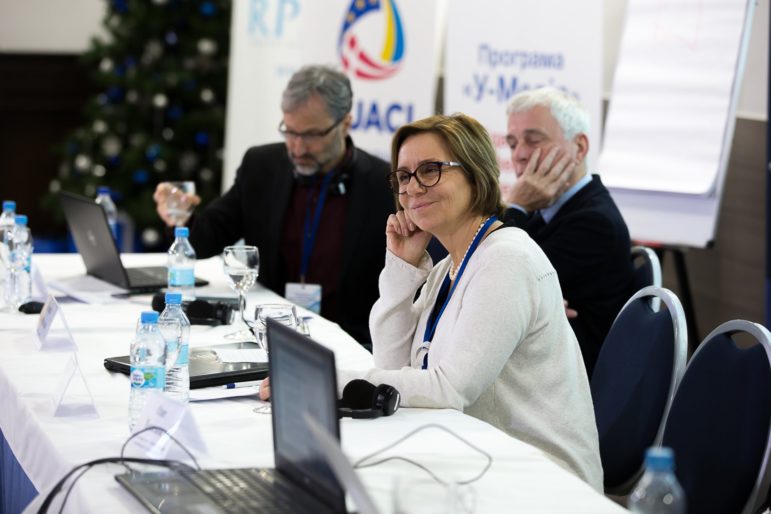 Andrey Martin, for RPDI, IJC17, RPDI, IJC17, Kyiv, December 2017
11 Tips for Investigative Reporters From a Pioneer in the Arab World
When Rana Sabbagh co-founded Arab Reporters for Investigative Journalism (ARIJ) in 2006, the idea for a network of muckraking journalists in the region seemed like an impossible dream.
"How can a culture of investigative journalism be institutionalized in the Arab world, under largely autocratic regimes that do not tolerate free speech and independent journalism, wide-ranging freedoms, and pluralism?" Sabbagh recalls thinking, in a farewell letter written as she steps down as executive director of ARIJ after 14 years.
It hasn't been easy, as she describes in her letter, recounting the suppression of stories and painful loss of colleagues. Yet ARIJ has trained and supported thousands of journalists and produced hundreds of hard-hitting investigations over the years.
Sabbagh, who is a member of GIJN's Board of Directors, was the first female editor-in-chief of a daily political newspaper in the region prior to co-founding ARIJ. She has now joined the Organized Crime and Corruption Reporting Project as Middle East and North Africa editor.
Reflecting on decades of experience in the region, here is Sabbagh's list of tips for Arab investigative journalists — tips that seem to us relevant for journalists around the world:
Do not despair no matter how difficult the conditions and how great the obstacles.
You must have a dream and a goal, and you must plan to reach the goal and plan to deal with the obstacles that stand in your way.
Learn new things hourly and daily.
Set aside egos because that is the beginning of the end for you and others.
Develop your technical and professional capabilities.
It is imperative that the journalist be fair, honest, and transparent. You have to lead by example…
My advice to women is to continue working away from the challenges of society and to look at themselves professionally and not from a gendered perspective.
Not every journalist is an investigative journalist, but investigative journalists can conquer any type of journalism.
Investigative journalists play a real role in fighting corruption and injustices and in revealing what is hidden.
Failure allows us to learn and develop. No gain without pain.
English is the language of knowledge and must be mastered if you want to break into the international media sphere.
You can read Sabbagh's full farewell letter on ARIJ's website.