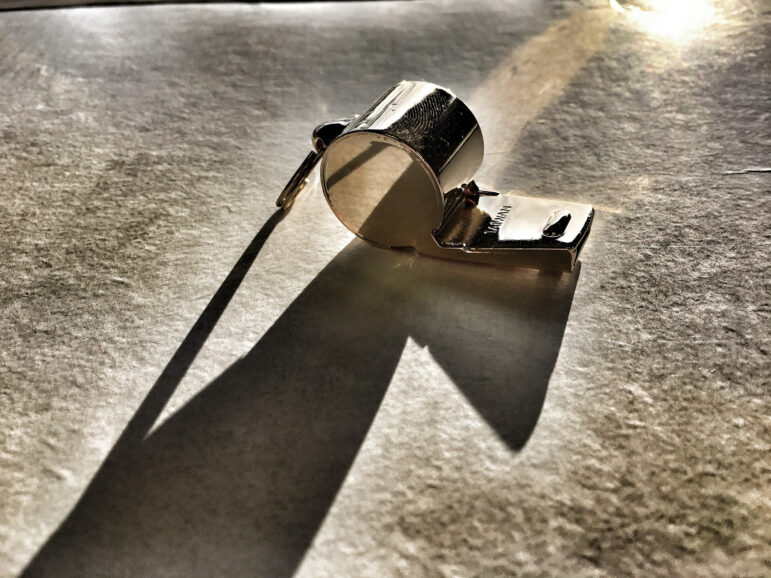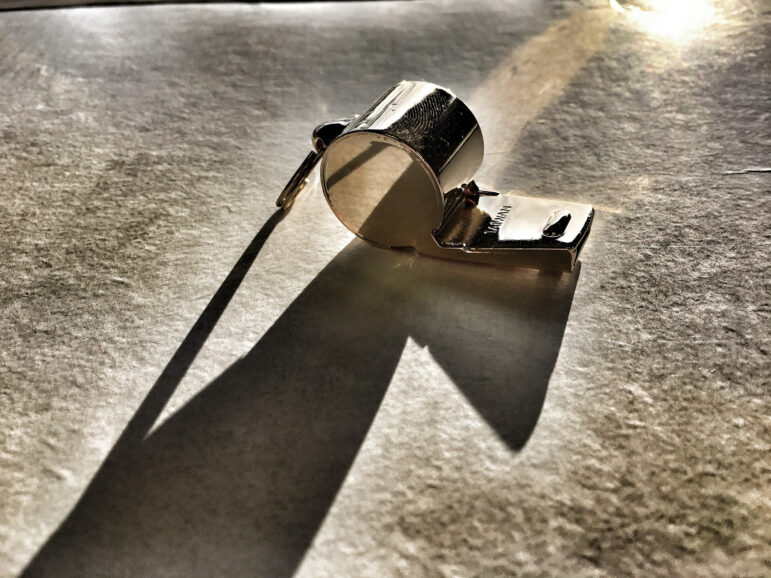 Working with Whistleblowers
Read this article in
Whistleblowers – insiders who expose corrupt or illegal activities – are an important source of information for journalists everywhere. From their position inside governments, companies, and other organizations, they can provide crucial leads, evidence, and sometimes "smoking guns" that expose everything from fraud and waste to criminal conspiracies and war crimes.
It's important for journalists to identify the motives of whistleblowers and to verify their information. Equally essential is knowing how to best protect them as sources. Fortunately, there's a wealth of information fon whistleblowing, including a growing number of NGOs with expertise around the world.
To help journalists to navigate this challenging terrain, GIJN has created the following list of resources. If you think a group or resource should be included, write us at hello@gijn.org .
Whistleblowing is an act of a man or woman who, believing in the public interest, overrides the interest of the organization he / she serves to publicly blow the whistle if the organization is involved in corrupt, illegal, fraudulent, or harmful activity.
— Ralph Nader, consumer advocate and activist
Guidance from Experts
If whistleblowers are willing to provide you with information, they should be treated with special care.
GIJN has summarized guidance on working with whistleblowers from a variety of sources. The reports include much more detail and deserve a full read.
The Perugia Principles for Journalists, subtitled "Working with Whistleblowers in the Digital Age." It was published in in 2019, and written by Julie Posetti, Dr. Suelette Dreyfus, and Naomi Colvin. The Perugia Principles were developed by the authors in partnership with a round table of 20 international journalists and experts hosted by Blueprint for Free Speech in Perugia, Italy, in April 2018. The authors then consulted with the broader investigative journalism, legal, and academic communities to refine 12 principles:
First, protect your sources. Defend anonymity when it is requested.
Provide safe ways for sources to make 'first contact' with you, where possible.
Recognize the costs of whistleblowing for the whistleblower, and prompt them to think through ahead of time how to cope when the story breaks.
Verify material focusing on the public interest value of the information, not on your view of the attitudes or opinions of the source or whistleblower.
Take responsibility for your digital defense and use encryption. Even though encryption may not completely defend your source, it offers important first-line protection.
Determine the biggest threats to you and your source, and what specific steps you need to take to protect both of you.
Explain the risks of digital exposure to your source or whistleblower. On sensitive stories, train your whistleblowers in basic digital security.
Publish original documents and datasets in their entirety where possible and safe to do so, recognizing the importance of datasets in stories.
Securely delete data provided by sources, when asked, to protect confidential sources, consistent with ethical, legal, and employer obligations.
Ensure any digital drop boxes for confidential sources and whistleblowers offer a good level of security, and, for higher-risk materials, anonymity.
Understand the country, regional, and international legal and regulatory frameworks for protecting confidential sources and whistleblowers.
Encourage news publishers to practice their responsibility to provide proper data security for journalists, sources, and stored materials, along with appropriate training and policies to guide journalists.
The report elaborates on these principles. It has been published in Russian, Greek, Spanish, and German.
10 Tips for Journalists Working with Whistleblowers. This 2019 article by Rowan Philp summarizes the messages of presenters at the GIJC 2019 conference in Hamburg, Germany.
Working with Whistleblowers: A Guide for Journalists was created by two US organizations: the Government Accountability Project (GAP), a leading whistleblower protection nonprofit, and the Society of Professional Journalists. It was published in 2017. "We hope to help journalists have whistleblowers' backs, rather than unwittingly exposing them to further retaliation," the 36-page guide's forward states. It includes the following advice:
Because the risk of reprisal for whistleblowers is high and the legal landscape is complex, both journalists and sources would be well-served to consult or coordinate with GAP or other lawyers versed in whistleblower law before acting on information supplied by an employee source.
Journalists who work with intelligence whistleblowers should realize that any story based on classified information may result in the whistleblower's prosecution.
Journalists should not insert themselves into stories; you're not there to be a strategist or offer PR advice, nor can you be the whistleblower's lawyer. But by developing trust and demonstrating awareness of some of the unique considerations involved with whistleblowing, you can encourage reports of valuable information while maximizing your source's protection.
If an employee has come to you with information about serious wrongdoing, whether the information relates to human rights abuses, environmental threats, or national security risks, journalists should exercise special care in communicating with the employee source to ensure that the employee retains the flexibility to consider all options in making choices about the best, and safest, ways to disclose information.
The Whistleblower Project by the Society of Professional Journalists in the US hosts a collection of articles on the topic, including a discussion of the need for secure communications.
Covering Whistleblowers: 6 Tips for Journalists – This 2019 article by Denise-Marie Ordway appeared on Journalist's Resource. The six tips explained in the article are:
Before revealing details about a whistleblower's identity, consider whether the value of reporting that information outweighs the harm the whistleblower and others might face.
Don't focus on why whistleblowers come forward.
Understand the differences between whistleblowers and "leakers."
Have a strategy for secure communication.
Familiarize yourself with the whistleblower protection laws that apply to the whistleblower you're reporting on.
Know where to go for help understanding whistleblowing issues.
The Art of Working with Whistleblowers. In this article, Journalism.co.uk features lessons from Meirion Jones, an editor for the Bureau of Investigative Journalism (BIJ) in the United Kingdom. "One of the most important measures, Jones said, is protecting your source's anonymity and safety. Should there be the slightest danger of these being compromised, it is preferable to not run the story at all, or publish a significantly cut-down version, "the article states.
What Journalists Need to Know About Whistleblowers is a guide by the US Nati onal Whistleblowers Center . Five topics are covered: know the laws, protect anonymity, know what is at stake for the whistleblower, "Intelligence whistleblowers have their own set of rules," and leaking v. whistleblowing.
Protecting Sources and Whistleblowers in a Digital Age. The Information Law and Policy Center at the Institute of Advanced Legal Studies at the University of London issued a report based on discussions with a specialist group of 25 investigative journalists, representatives from relevant NGOs and media organizations, media lawyers, and specialist researchers in September 2016 The report recommends that journalists and news organizations:
Strengthen policies on secure technology, source care, and protection.
Review how they engage with sources that wish to remain anonymous.
Undertake sufficient training on source protection.
UNESCO's Protecting Journalism Sources in the Digital Age provides extensive advice and information on the legal regimes for source protection in 120 countries.
International Bar Association. The IBA in 2018 published "Whistleblower Protections: A Guide," which provides a good overview of laws and includes an appendix with information on national laws. Go to the IBA site and search "whistleblowers."
International Organizations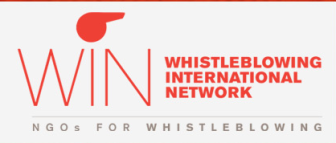 Whistleblowing International Network is an international network of NGOs and civil society groups working in the field of whistleblower protection. The Scotland-based WIN provides a platform for members to share legal and practical expertise, develop democratic responses to whistleblowing at domestic and international levels, and support increased capacity to protect whistleblowers worldwide. WIN provides counsel, tools, and expertise to civil society organizations that defend and support whistleblowers around the world. WIN is also tracking efforts by EU countries to transpose a 2019 EU directive into national law.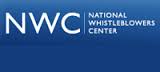 National Whistleblower Center is a nonprofit based in Washington, DC that sponsors advocacy, education, and assistance projects, including an online database of whistleblowing laws and resources country by country. The NWC also has a small international program that works with journalists, free speech advocates, lawyers, and government officials. The New Whistleblower's Handbook was published in 2019. NWC also has an active blog.

The Government Accountability Project , based in Washington, DC, says its mission is "to promote corporate and government accountability by protecting whistleblowers, advancing occupational free speech, and empowering citizen activists." It published guides and survival tips for whistleblowers. Since 1977, GAP has helped more than 8,000 public and private-sector whistleblowers. It published the book Caught Between Conscience & Career: Expose Abuse Without Exposing Your Identity , a survival guide for whistleblowers.

Transparency International  works with government, business, and civil society to stop corruption and promote transparency, accountability, and integrity. TI has more than 100 national chapters around the world with its international secretariat in Berlin. Three national TI offices have particular expertise on whistleblowing: Accion Ciudadana in Guatemala, Transparency International Ireland, and Transparency International Russia. [Editor's note: The Russian Prosecutor General's Office branded TI as an "undesirable" organization in March 2023, and the board of the organization decided to shut down TI Russia as a result.]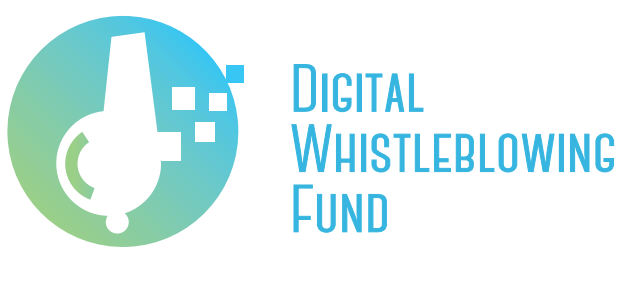 Digital Whistleblowing Fund is a small-grant project by the Hermes Center for Transparency and Digital Human Rights and Renewable Freedom Foundation "that enables investigative journalism groups and human rights grassroots organizations to apply to receive financial, operational, and strategic support in starting a secure digital whistleblowing initiative, as part of their social mission. " The Investigative Reporting Project Italy (IRPI) was one recipient, with funds going to establish a secure platform through which whistleblowers can send information.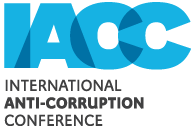 The  International Anti-Corruption Conference is a global forum bringing together representatives from government, civil society, and the private sector to discuss the challenges of corruption. The conference typically features whistlebowers and related issues. Run by the IACC team based at Transparency International, the conference is held every two years.
Tools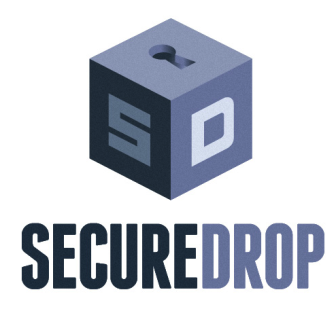 Secure Drop  is an open-source whistleblower submission system managed by the Freedom of the Press Foundation in the US that all media organizations can use to securely accept documents from anonymous sources. The Foundation, run out of San Francisco, also offers technical assistance and training for using Secure Drop.
GlobaLeaks provides software to create secure platforms only accessible via Tor that allow whistleblowers to securely leak information, and allow journalists and sources to securely interact. It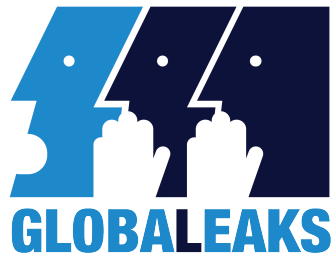 is an open-source whistleblowing framework that can help media organizations, activist groups, public agencies, and corporations. Run by the Hermes Center for Transparency and Digital Human Rights in Milan, GlobaLeaks provides software tools for initiatives to support the practice of whistleblowing.
Tools for Whistleblowers is a summary put together by Michael Wereschagin , an investigative reporter, freelancer, and author living in Pittsburgh, Pennsylvania. He lists systems used by news organizations and individual journalists.
Organizations by Country
The list below includes many nonprofit groups that advocate for whistleblowers and / or provide secure avenues for whistleblowing. In general, we have not included law firms with whistleblowing practices, or companies that provide software, although some of their websites include useful information. We welcome suggestions at hello@gijn.org .
Africa
General
AfriLEAKS is run by an alliance of African news organizations that use a secure dropbox for leaks. Individuals can send documents and select which of its member organizations should perform an investigation. It's a joint project of the African Network of Centers for Investigative Reporting with the Hermes Center for Transparency and Digital Human Rights.
Platform to Protect Whistleblowers in Africa , based in Paris, is an advocacy and legal group that in 2020 provided documents (emails, slide presentations, invoices, and contracts) to the International Consortium of Investigative Journalists that formed the basis for an investigation of the Isabel dos Santos, the billionaire daughter of the former Angolan president.
South Africa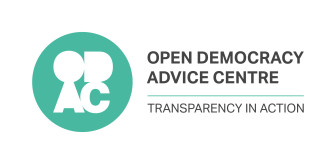 Open Democracy Advice Center's mission is to promote open and transparent democracy; foster a culture of corporate and government accountability; and educate citizens on human rights. The Center promotes transparency, enhances access to information and open data, and supports whistleblowers.
Europe / Eurasia
General
The European Center for Whistleblower Rights based in Berlin offers help to whistleblowers and engages in advocacy. In the summer of 2019 it published its first issue of a quarterly, Whistle Wire.
The Southeast Europe Coalition on Whistleblower Protection is an alliance of organizations from 12 countries.
Albania
The Center for the Study of Democracy and Governance has produced a Guide for Whistleblowers and Whistleblowing in Albanian.
Austria
Whistleblowing Austria  was established in 2011 as an organization to help citizens take action to disclose wrongdoings and misconduct.
France
Transparency International France runs a site that allows whistleblowers to report corruption.
La Maison des Lanceurs d'Alerte  is a French organization offering judicial assistance, psychological and media support, as well as financial help to whistleblowers who need it. It also provides online resources (guides, contacts, tips, and legal information).
Germany
Whistleblower Network  is a volunteer membership organization created in 2006 by journalists and whistleblowers. The association advises and serves whistleblowers, researchers, and journalists when appropriate. The site is a platform for information on whistleblowing and hosts a blog with daily updated news.
Hungary
K Monitor Watchdog for Public Funds  was founded in 2007 as a forum for keeping Hungarian and international corruption-related cases in the news. The association promotes the idea of ​​an information society through investigative journalism, and the website runs a database for journalists as well as resources for whistleblowers.
Ireland
Transparency International Ireland  was founded in 2004 and works to create a "level playing field" for the public and private sectors. Its mission is to empower people through education, information, and research. Its Speak Up Safely Guide (download it here) is aimed at helping workers understand Ireland's whistleblowing legislation.
The Netherlands
House for Whistleblowers "offers advice and psychosocial support to whistleblowers, conducts research into the treatment of whistleblowers and into social abuses, contributes to the prevention of integrity violations, and provides knowledge about whistleblowers and whistleblowers."
PubLeaks is a secure platform backed by more than 40 Dutch media outlets. Founded in 2013, it is based on the GlobaLeaks software package developed by the Hermes Center .
Russia
Transparency International Russia , founded in 1999, mobilizes civil society, including media, to fight corruption and work to institutionalize principles of transparency and accountability in the public and private sectors.
Serbia
Pistaljka, "whistle" in Serbian, conducts investigations, has a secure site for submissions from whistleblowers, and provides them with legal help.
Spain
XNET advocates for whistleblower protections. It maintains an encrypted whistleblower system.
Ukraine
Initiative 11 is a coalition of civil society organizations pursuing whistleblower protection in Ukraine.
United Kingdom
Protect , (formerly known as Public Concern at Work), was established in 1993. It aims to help make whistleblowing work so that dangers, wrongdoing, and serious risks that threaten the public good are deterred or at least detected before serious damage is caused. PCW runs a free confidential advice line, provides support and services to related organizations, and engages in policy work and public education activities.

The Whistler is a fellowship alliance that brings together Compassion in Care and the Center for Investigative Journalism with the intention of protecting all whistleblowers regardless of race, religion, or politics. It is an organization by whistleblowers and for whistleblowers that offers professional support, advice, and assistance on legal, emotional, and financial matters.
Latin America / Caribbean
Guatemala
Accion Ciudadana  was founded in 1996 and has been a Transparency International chapter since 2006. It is a civil society organization working for transparency and integrity in Guatemala.
Mexico
MexicoLeaks is a platform backed by eight Mexican organizations: Animal Politico, emeequis, Másde131, Periodistas de a Pie, Poder, Proceso, R3D, and Arestegui Noticias.
North America
Canada
Whistleblowing Canada Research Society assists whistleblowers, offering free initial consultations.
United States
Government Accountability Project (GAP) is a Washington, DC-based nonprofit, public interest group that supports the practice of whistleblowing.
Project on Government Oversight (POGO)  is a Washington, DC-based independent watchdog organization working with whistleblowers, journalists, and government officials to realize good government reforms.
National Whistleblower Center  is a Washington, DC-based nonprofit organization that sponsors advocacy, education, and assistance projects on whistleblowing.
Whistleblower Aid is a nonprofit, legal organization in Washington, DC. "We support individuals who, lawfully, report government and corporate law breaking."
The Whistleblower Support Fund is a nonprofit that "provides strategic counseling, emotional and professional support, referral to attorneys, social workers, career counselors and / or journalists, and technical assistance to meritorious whistleblowers."
The Whistleblower Blog is "an editorially independent news and information source," sponsored as a pro bono public service project by Kohn, Kohn & Colapinto, LLP .
The National Council of Nonprofits lists resources on whistleblowing policies relevant to nonprofits.
Asia
IndonesiaLeaks  provides a place for informants to submit information confidentially that will be followed-up by journalists.