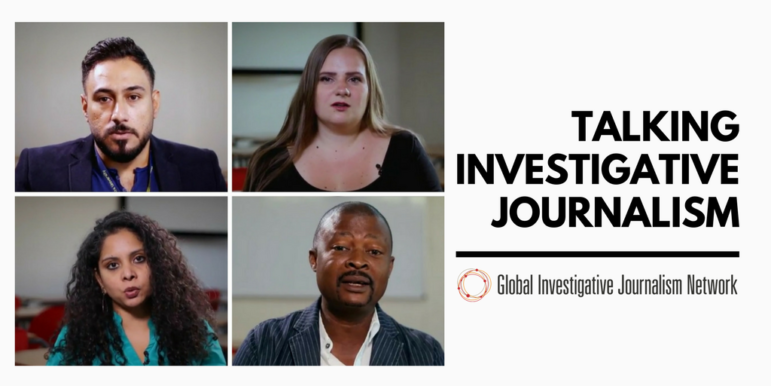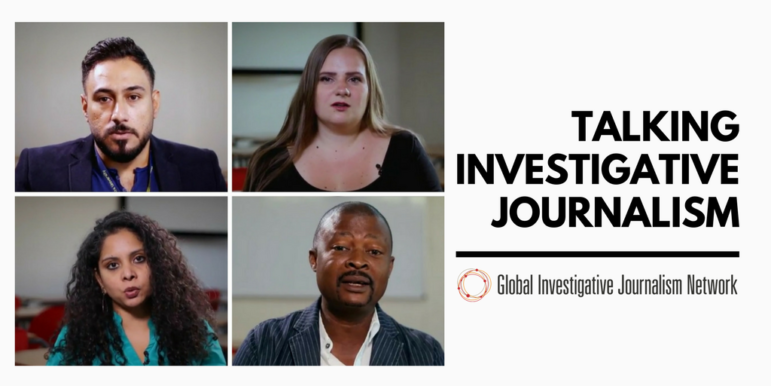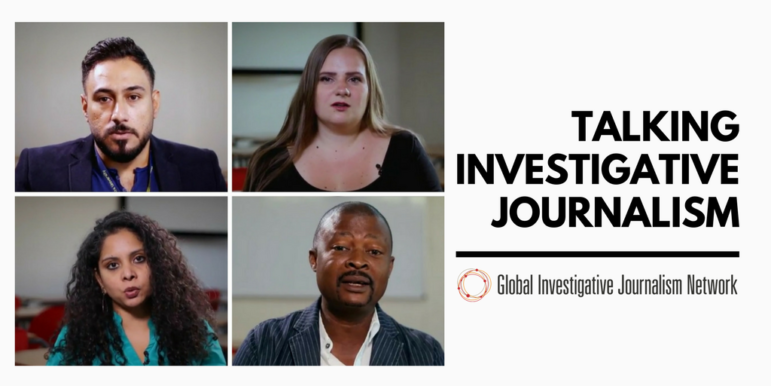 This week we're launching a new series on GIJN's  YouTube channel, Talking Investigative Journalism, which features one-on-one interviews with groundbreaking investigative journalists around the world.
We're bringing you four videos featuring the 2017 recipients of the Global Shining Light Award — the joint winners and the journalists who received citations of excellence in November. Every two years, GIJN presents the Shining Light awards, a unique prize that honors investigative journalism in a developing or transitioning country, done under threat, duress, or in dire conditions.
In these at times passionate interviews, the journalists speak about why they are investigative reporters and why it is worth doing, the risks they take, and how other journalists can support each other.
We start the series with Asaad al Zalzali, a remarkable Iraqi journalist. One of two joint winners of the award, al Zalzali, did an investigation called Project No. 1 for Iraqi TV channel Beladi. When more than $200 million allocated for public schools in Iraq went missing, al Zalzali relentlessly followed the money, and ended up exposing massive corruption in the country's Ministry of Education. His investigation led to a conviction and the return of half the stolen funds.
The second of four videos features Emmanuel Mayah, one of two joint winners of the award, an investigative journalist with Nigeria's Premium Times, honored for his stories "Inside the Massive Extrajudicial Killings in Nigeria's South-East" and How the Onitsha Massacre of Pro-Biafra Supporters was Coordinated.
A two-month long investigation by Mayah uncovered multiple mass graves, lending support to allegations that police and military forces targeted a minority ethnic group for abuse and extrajudicial killings. Following reports that included photo evidence, human rights groups called for an independent probe and the army announced an investigation.
https://www.youtube.com/watch?v=gfGBJVBX4J0
The third of four videos focuses on Indian investigative journalist Rana Ayyub, one of two recipients of a Citation of Excellence for her story, Gujarat Files: Anatomy of a Coverup. Ayyub went undercover for nine months to record top officials speaking candidly about the 2002 riots in Gujarat, which left at least 1000 Muslims dead.
When one of the targets of Ayyub's investigation was poised to become the country's new prime minister, Indian media houses got cold feet. Despite threats and surveillance, Ayyub self-published the transcripts that revealed complicity by India's top officials in the attacks.
The final of four videos features Miranda Patrucic, one of the leading investigative journalists in a cross-border team from two organisations (OCCRP and BIRN) that received a Citation of Excellence for Making a Killing.
The joint investigation uncovered an arms pipeline between Eastern Europe and the Middle East worth $1.2 billion. The weapons flow, reporters found, was being financed by Saudi Arabia, Jordan, the UAE and Turkey, and systematically diverted to extremist groups, including the Islamic State. After the story was published, the European Union announced it would monitor the flow of weapons and several countries reviewed their policies.For a look at all 12 Shining Light finalists, check our story here.