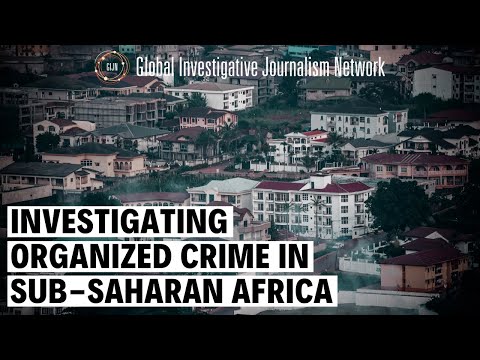 Organized crime and corruption are widespread, deeply rooted and growing in Sub-Saharan Africa, a region with some of the world's highest rates of poverty and inequality. Powerful criminal groups operate with the help of politicians, government officials and a "criminal services industry", including corrupt banks. They make their money through the illegal narcotics trade, human trafficking, wildlife smuggling, illegal mining, the illicit trade in arms and more. This has led to huge transfers of wealth, increasing immiseration, the rise of extremist groups, the decline of democratic institutions and the strengthening of kleptocratic regimes.
In this GIJN webinar, three senior reporters will share tips and resources to investigate financial crime, arms smuggling and environmental crime.
Madeleine Ngeunga is a Cameroonian data journalist specializing in the environment and human rights.
Sandrine Sawadogo is a reporter with L'Economiste du Faso, a leading economic weekly in Burkina Faso.
Khadija Sharife is an award-winning investigative journalist based in South Africa and a senior investigator at the Organized Crime and Corruption Reporting Project (OCCRP).
The moderator is Maxime Domegni, GIJN's French Africa editor.
This webinar is tied to the publication of a new GIJN Guide, Investigating Organized Crime In Sub-Saharan Africa: A Reporter's Guide, intended to help investigative journalists and other watchdog groups in and about Africa to effectively shine the spotlight on the various forms of organized crimes that devastate the continent.
Watch our Twitter feed @gijn and newsletter for details on future events.
———————–
The Global Investigative Journalism Network is an international association of journalism organizations that support the training and sharing of information among investigative and data journalists—with special attention to those from repressive regimes and marginalized communities.
Our key activities include:
Providing resources and networking services to investigative journalists worldwide;
Publishing in multiple languages and on multiple platforms the latest tools, techniques and opportunities for those in the field;
Helping organize and promote regional and international training conferences and workshops;
Assisting in the formation and sustainability of journalism organizations involved in investigative reporting and data journalism around the world;
Supporting and promoting best practices in investigative and data journalism;
Supporting and promoting efforts to ensure free access to public documents and data worldwide.
Find more information on our website: https://gijn.org