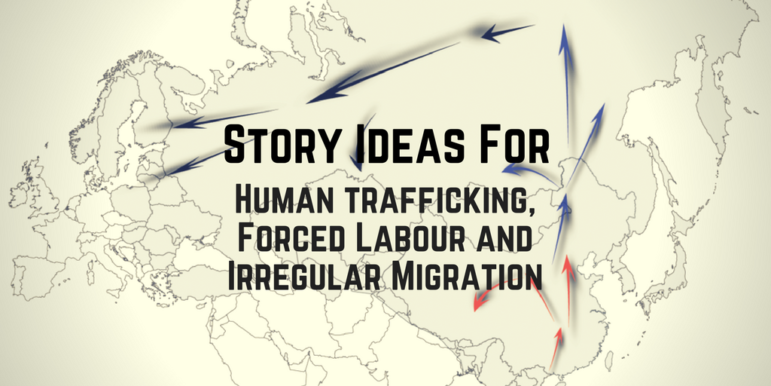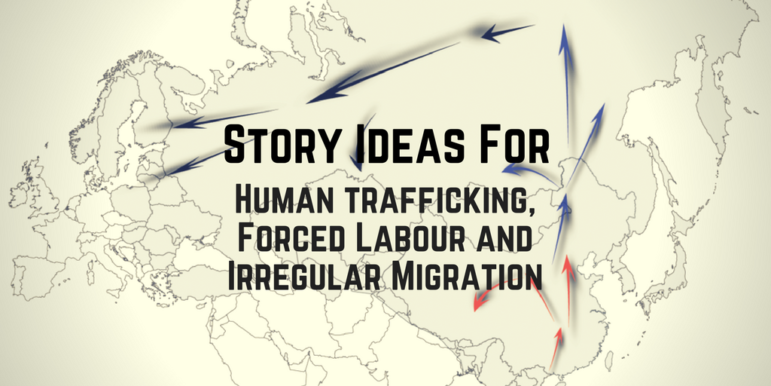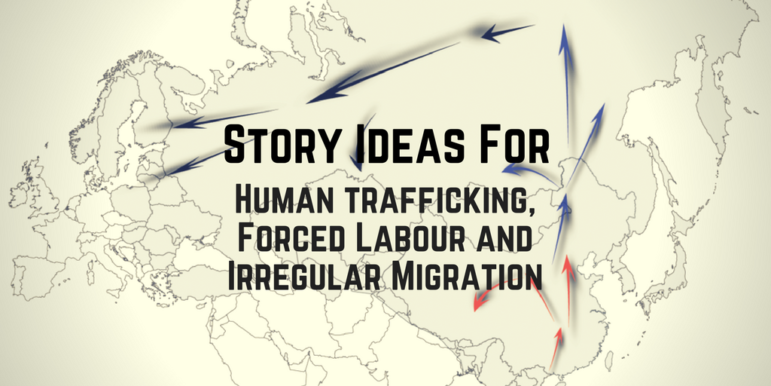 Full guide here. العربية

Broad Topics
These articles explore the issue in broad terms, from systematic flaws to gaps in coverage.

No.
Topic
Brief
1
Covenants, treaties and national legislations
Analysis of cooperation between GCC states & int'l agencies fighting human trafficking. Do GCC states take the conventions/treaties they sign seriously? What local legislations are in place that show that international commitments are taken seriously.
2
Follow the money (1)
One origin, one destination country. Who benefits most from irregular migration? Who are the different players? Are agents the fall guys for a more systemic problem?
3
Follow the money (2)
Why do companies go bankrupt or are unable to pay workers in the GCC? Who defaults on payment at the very top?
When most large projects are either directly or indirectly funded by governments, the buck stops with them.
Identify major projects and follow the line of credit.
4
Who decides news
Donor-driven agendas and how coverage of labour migration is compromised.
5
Is trafficking a national or corridor issue alone?
Do journalists/govts/NGOs/unions go where the investment is when it comes to speaking of trafficking? How do you see through those fine lines? Does selective outrage do more harm than good? Exploring forced labour and trafficking from the perspective of a global supply chain and business model.
6
Beyond buzzwords
Recruitment and climate change are the buzzwords now.
Cross-border collaborative pieces will be able to provide better context. For example, why are agricultural workers from hilly regions of Nepal coming to work in construction in the hot desert region of the GCC? The mismatch in environment, skills, expectations from the outset is formula for failed migration.
What causes this?
7
Islamic ethics
Is there space for religious discourse in trafficking and forced labour? An argumentative piece, based on examples in the country of coverage.
Deep Dives
These articles go deeper into certain subjects or countries.
No.
Verticals
Brief
1
Escrow funds
UAE has a fund raised through businesses operating there. Qatar is planning a similar one. How does this work in practice? Explore the UAE model, compare that to the unresolved cases.
2
Electronic solutions
The WPS, electronic recruitment (against contract substitution) etc are solutions sought to either weed out trafficking or mitigate its impact. Yet we see they fail to flag the problem until too late, case in point: KSA.
Are electronic systems without an environment of social justice and rights effective?
3
Invisible men
Migrants in the construction and service sectors receive fairly wide coverage. What about those who are invisible? Male domestic workers, farm workers, fishermen etc.
These are men who do not enjoy the full protection of labour laws.
Stories can speak of their lack of access to justice; working conditions; and how much of their terms of employment is forced labour.
4
Forced irregularity
"Illegal" is a term used with irresponsible abandon in the region. What are the causes of someone becoming so?
An investigation into system failures that lead to irregularity, from Kafala-esque provisions to insensitive policing.