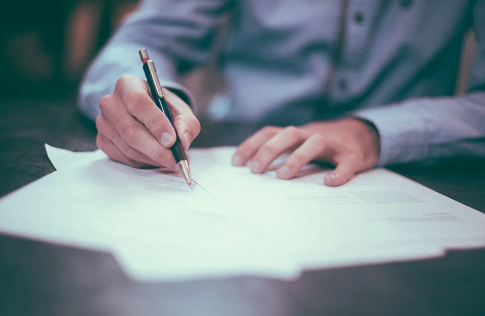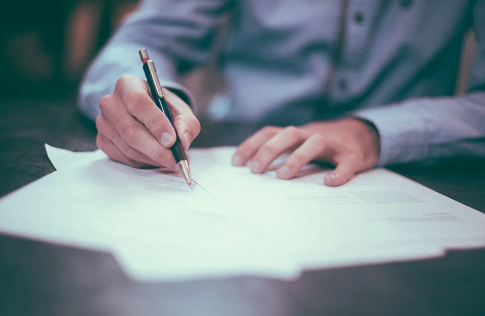 Freelancing: Contracts and Negotiation
Read this article in
Contractual Considerations
Contract negotiations for investigative articles should cover several issues that aren't as relevant for, say, a feature about cute kittens.
There are some fairly universal points on which to concentrate, including:
A definition of the scope of work and how changes will be handled.
The terms of payment.
Who owns the rights.
For investigative journalism, there are some topics that merit special attention:
How to get paid well for a big project.
Handling the intellectual property rights.
How to cover uncertain costs, such as obtaining documents through FOIA.
What happens if the project doesn't pan out?
What happens if the publisher kills the project?
What legal protections will be provided for the author? (See separate section on media liability insurance.)
How to handle personal risk insurance? (See separate section on personal insurance.)
What safety protections should be provided? (See separate section on safety.)
You Need a Contract 
It probably goes without saying, but you need a contract.
Without one, "you're leaving yourself open to non-payment, liability, and potential legal troubles," US blogger Ryan Robinson emphasized in this overview of the importance of having a good contract.
"You definitely need a contract. Here's mine. Take it!" wrote US freelancer Jyssica Schwartz on Medium in 2018.
Sadly, however, for many freelancers, the words "take it" come from the publisher, along with "… or leave it."
But negotiation is possible, grounded in a knowledge of the elements that go into a contract. (Some freelancers recommend also learning basic negotiating skills.)
What Should Be In a Contract?
One good place to start is with the Model Freelance Publishing Agreement, developed by the ACOS Alliance, an international media group that specializes in media safety issues, and The Cyrus R. Vance Center for International Justice in New York. Also see a related discussion of the key issues laid out in their model agreement, and a template of the agreement. (All of the above materials also in Arabic.)
Freelance Investigative Reporters and Editors (FIRE) developed the free template story agreement for independent journalists and the outlets who work with them. Learn more and request the agreement here.
FIRE also offers contract-related legal services, as part of the FIRE Consultancy program, begun in 2021 to help with contracts and legal protection. The US-based group provides one hour of attorney access, as detailed in Legal Assistance. To be eligible, "applicants may report from or reside anywhere—but they must be freelance reporters working on or planning investigative stories associated with English-language U.S. outlets."
FIRE sponsored a webinar with top editors Sept. 28, 2021, about contracting issues. The recording is available here.
Be aware that contractual terms will vary with the laws of the publishers' jurisdiction.
There are many sites online with model contracts that may be relevant to your situation. Try searching with keywords such as "model freelance contracts" or "freelance writer agreement" or "freelance writing contract."
There are some fairly universal points on which to concentrate. At the most general level these include:
A definition of the scope of work
How changes will be handled
The terms of payment
Who owns the rights
Further Reading:
Advice From Experts at GIJC19
A panel of experts at the 2019 Global Investigative Journalism Conference in Hamburg, Germany, addressed the topic of tailoring contracts specifically for investigative journalists.
One key takeaway: getting paid by the word, while standard operating procedure, may not be appropriate for longer, research-heavy projects.
Instead, the speakers recommended negotiating a guaranteed weekly or monthly stipend for research time, with a non-guaranteed go-to-publication bonus, according to a review of the session by GIJN's Rowan Philp.
"You can motivate for this structure by explaining that no kill-fee clause would be necessary, and that you might consider a limited and simple copyright clause. In any contract, make sure you are not on the hook for liability," Philp wrote.
Other details can be very important, such as when the publisher will pay you: when the piece is accepted, or later, after it's published.
What about partial payment in advance if the reporting is likely to take a long time and involve an outlay of expenses? On this point, some freelancers recommend asking for "milestone" payments pegged to accomplishment of specified tasks.
What if an editor kills your story? Will you receive any sort of partial payment? Consider adding language such as this to your contract:
If the article is ultimately not accepted for publication, reporter will be paid a "kill fee" of 25% of the basic fee.
Consider the following tips regarding kill fees, taken from a 2017 article by Alexander Cordova:
Set your kill fee at a reasonable amount. You don't want to burn any bridges!
Adjust your fee depending on how much progress you've made on the project.
Consider including a brief period after signing your contract where the client can cancel his [or her] request without any penalties.
Fee Negotiation for Big Stories
Scott Carney, an investigative journalist and anthropologist who wrote the book "Quick and Dirty Guide to Freelance Writing," believes it is possible to negotiate for higher than average rates for blockbuster stories.
In an interview with Pacific Standard, Carney said:
"It's a perspective problem that writers see their work as a commodity. It's been my experience that if you go out there and sell your work as a piece of art, you actually are able to sell it for more money. The reality is that if you go and have something that they really want, you can sell it for market value. Take the Rolling Stone article that took down General McChrystal. He [the journalist] could have sold that for hundreds of thousands of dollars because that's what it was worth on the market, but he probably sold it for $2 a word."
What tips does Carney have about negotiating?
"You need to treat your work as something that's special. I've been able to negotiate contracts. I've been able to get rights back. I've been able to get generally higher pay for my work by saying no to a lot of assignments. I only write one or two articles a year, and I'm able to survive on that. It's because I'm selling it for a higher rate. I'm keeping the rights. I'm re-selling the article in foreign markets. I'm doing speaking engagements. I'm selling books."
Maintaining Rights: A Priority
Maintaining the maximum intellectual property rights for your story is a widely recognized goal, and a struggle, with special significance for major stories.
Your contract should spell out what rights the publisher gets, and what you retain. Copyright laws vary internationally, so does your research.
Publishers "have become more aggressive," according Jack Davies, who wrote a 2018 Columbia Journalism Review article about the "rights grab." Davies found that publications of all kinds "demand full moral and intellectual rights to freelance reporters' work."
They want contracts "preventing freelancers from licensing their work to multiple publications, profiting from translations, or even from book or screen adaptations of their work, leaving them with fewer ways of supplementing their increasingly squeezed incomes," Davies wrote.
One way to think about what rights you want to retain is to imagine how else you might profit. Here are some questions to consider:
Should you own the rights for movies, podcasts, and other productions based on the work?
Could your work be sellable in another language?
Can you post it on your own website?
Does the purchaser hold the copyright forever or for a set period of time?
A universal caution is expressed on the "Keep Your Copyrights" website by Columbia Law School, which provides an overview of US law. The site warns:
"If you stand passively by, you may over the course of a long creative career produce a large body of work, most of which is owned and controlled by other people, whose interests and yours may diverge."