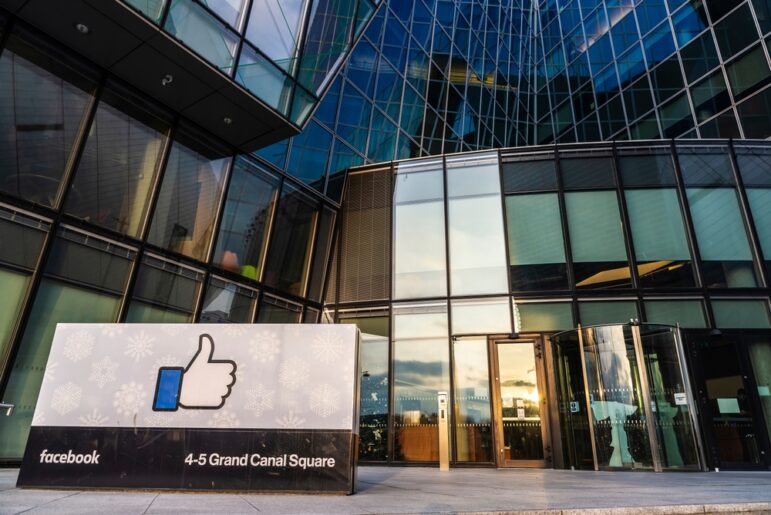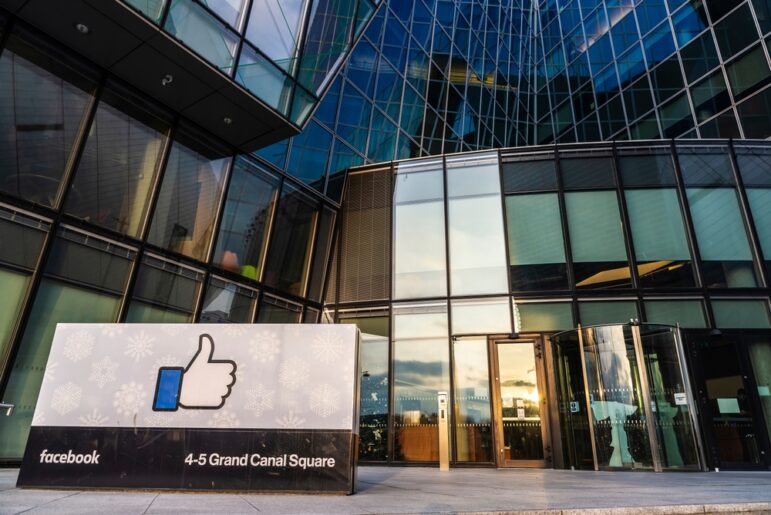 Experts Discuss Investigating Social Media Companies Like Facebook, Twitter, and TikTok
Read this article in
Over the past decade, a handful of social media platforms have dominated online life. These companies — operating from fortress-like headquarters — hold immeasurable control over how the world communicates online. 
But this relatively stable dominance is being disrupted. New competitors, privacy-enhancing technologies, and erratic leadership decisions are creating uncertainty about how these companies will continue to operate — and what implications that might have for the internet at large.
At a 2023 International Journalism Festival panel on investigating social media companies from the inside and out — moderated by The Markup reporter Aaron Sankin — Coda Story senior reporter Isobel Cockerell, Columbia Journalism Review's chief digital writer Mathew Ingram, and the Shorenstein Center's research director, Joan Donovan, discussed their investigations of these institutions — covering internal company issues as well as how their policies affect users around the world.
The panelists concluded that social media's high-speed evolution has contributed to serious societal ripple effects. Investigative journalists intending to cover these effects must understand the intricacies of the companies that drive them, and think critically about novel angles of coverage.
'The Product Is the Problem'
In the last five years alone, Facebook changed its name, pivoted to a virtual reality realm (that it now seems to be abandoning) — and dabbled in cryptocurrency; TikTok escalated from being a platform for lip-syncing teens to an international security risk; and currently, Twitter is subject to the whims of its new CEO.
Studies have also found that Twitter and TikTok amplify misinformation more than information, Facebook's "fake news" increased doubts about the 2020 US election, and that Instagram makes body image issues worse for one in three teenage girls.
Donovan, who is working on building the Facebook Archive, a research project that organizes documents leaked from former Meta employees for public use, believes most of these outcomes are preventable — and that many within social media companies are aware of these issues, but cannot or simply do not act to remedy the problems.
"Here we finally have proof that Facebook knows what the rest of us knows, which is that the product is the problem," Donovan said. "That the thing that they produce causes harm in all of these different ways."
Donovan hopes investigative journalists and researchers will use the Facebook Archive's trove of information to investigate Meta from the inside and explore new topics related to social media companies and their control.
Content Moderation 
Although not fully launched, the documents Donovan and her colleagues have examined so far reveal that Facebook either does not know how to do effective content moderation, or does not care to.
However, the archive is not just about confirming what Facebook knew at the time of the January 6th US Capitol riot, or during the 2022 Brazilian election. Instead, these reports also serve as an important jumping-off point for journalists to analyze and report. In other words, investigative journalists need to ask themselves: What else lurks beneath the obvious? Did your distant uncle who can't stop posting Facebook updates wake up one day suddenly convinced that the Earth was flat? Likely not. But, how did he get to this point? What Facebook Groups did he join? How did he receive his news?
Journalists must cover platforms in a broader, more ethnographic form by interviewing users about how they receive their information and disinformation. 
"Social media is not so much a product, but a process," Donovan said. "Musk bought Twitter because if you want to control culture you need to control the communication." 
Of course, it's common knowledge that social media algorithms provide content tailored to a user's likes and dislikes, but investigative journalists need to look at the wider platform processes to identify and examine cultural shifts. Only through the exploration of digital human interaction and the examining of social media companies' constant flow of catered communication can journalists' better dissect how neo-Nazis use Instagram to attract young people or how platforms might skew elections. 
By diving deeper behind the how rather than sharing solely the resulting what, investigative journalists can better hold these social media institutions accountable.
The Next Frontier: Artificial Intelligence 
Panelists agreed that in many ways the current spread of information and disinformation on social media is much like Frankenstein's monster — it's developing faster than can be understood, and faster than it can be regulated. We are also already seeing it mutate through, for instance, generative artificial intelligence.
AI and language learning models are quickly getting better at mimicking reality and tech companies have made it possible for anyone to create fake images, synthetic audio, video, and text that looks, sounds, and feels remarkably human.
Most solutions focus on using AI responsibly, which includes thinking a lot about how these technologies can be misused to generate political propaganda, manipulate elections, and create fake histories or videos of things that never happened.
But, as social media companies already struggle to moderate the flow of "real" human content, panelists questioned how they will maneuver AI-generated deep fakes and urged investigative journalists to better report on AI-related issues, starting with copyright concerns, non-consensual sexual imagery, and the discord between policymakers and tech developers.
Politics by Proxy
For months prior to the January 6, 2021 US Capitol riot, there were warning signs online, including conversations on how to sneak firearms into Washington, DC. But, when various groups of Trump supporters stormed the seat of the US government, social media companies were slow to respond — and slower to accept any responsibility. 
In a similar fashion, months before the contentious 2022 Brazilian election there were also red flags online. But, when far-right rioters stormed Brazil's key government buildings on January 8, 2022, social media companies again claimed to have been caught off-guard.
With key elections scheduled all over the globe in 2023, the intersection of politics and social media continues to be a major discussion point.
So far this year, prior to Nigeria's February election, there were concerns of rampant social media misinformation and its effects, and just last month, new regulations were enacted in Turkey obliging social media platforms to hand over users' personal information to authorities upon their request.
This election season, investigative journalists globally should consider pursuing stories that hold not only bad political actors to account — but social media too.
Investigative journalists need to stay vigilant as content moderation, regulation systems, and overall audience usage evolves on social media, and challenge themselves to think more broadly and go deeper on the potential repercussions.
When it comes to investigating social media companies from the inside and out, journalists must act as watchdogs, who serve society by identifying bad actors — who can face real consequences. "Remember, the internet is not a creative commons," Ingram said. "It's a shopping mall owned by companies. You can get kicked out."
It's also important to remember that the internet, and social media more specifically, are constantly changing, which means journalists need to be prepared to interrogate these shifts.
"The internet of five years ago, if you think about what that internet was and how it was structured, and compare that to the conception of what that is now, especially of the dominant institutions — for-profit social media institutions — is really different," Sankin said. "Five years ago it felt like the companies that ran the social fabric of the internet were pretty set in their ways… and now we're in a period of flux."
Watch the full IJF panel on investigating social media companies below.
Additional Resources
New Investigative Tools for Monitoring Social Media Platforms
What Happens to Journalism When Social Media Sites Lose Their Relevance?
Tips for Mining Social Media Platforms with Henk van Ess
---

Holly Pate is a journalist and social media professional whose passion is sharing stories and news to better educate the public. She holds a Bachelor's degree in Journalism, and a Masters degree in Mass Communications and Journalism from Kansas State University, where her research focused on social media marketing, gender, and military advertising.