Ukraine is not the only country to feel the effects of Russian military bombing in recent years. In September 2015, several years into the Syrian civil war, Russia began coordinating massive air attacks on numerous rebel groups at the request of Syrian dictator President Bashar al-Assad. Two years later, Russia deployed ground troops to Syria in the culmination of a devastating, multi-year campaign in Aleppo that routinely targeted civilians and medical sites, and ultimately flattened the city.
In March 2020, a UN report accused Russia of participating in war crimes during the summer of 2019, focusing on two specific airstrikes on civilians in rural areas. The same report concluded that Russian aircraft had repeatedly joined with pro-government forces in targeting medical personnel and facilities. According to human rights groups, these attacks have been widespread, with Russian forces suspected of destroying 244 healthcare facilities and killing nearly 7,000 civilians.
As a result, Syrian journalists have gained extensive experience investigating Russian military conduct, documenting the many attacks as well as possible human rights violations and war crimes. GIJN spoke to several of these journalists to understand the lessons they learned from reporting on Russia's wartime role in their country, and how journalists can more effectively cover the invasion of Ukraine.
Tips for Investigating Russian Battlefield Tactics and Sanctions-Busting
Ali Al Ibrahim is an award-winning investigative journalist and founding partner of the Syrian Investigative Journalism Unit (SIRAJ). He has investigated human rights violations in Syrian prisons, the trade of detainees' bodies between conflict parties, chemical attacks, and other war-related issues. He was director of the 2017 documentary "One Day in Aleppo."
"In Syria, the consequences of Russian attacks were clear," Al Ibrahim says. "Ever since Russia's military intervention in Syria in 2015, Russian forces have carried out indiscriminate attacks against civilians, protected sites, and civilian infrastructure."
He lists some of the most important best practices and tips on when covering the Russian military:
Investigate attacks on civilian infrastructure by examining missile remnants, collecting testimonies of activists and local residents, and checking video clips in populated areas where there do not seem to be military targets. These can indicate that these attacks were deliberate and amount to war crimes.
Examine the risks of Russia using cluster munitions in populated areas by documenting the remnants of unexploded bombs. Cluster bombs pose a greater threat to the lives of civilians, and are banned under an international treaty— although Russia is not a signatory to that agreement.
Watch for signs of any deliberate military strategy to destroy civilian infrastructure, and to drive out residents. Dozens of illegal air and ground strikes on hospitals, schools, and markets killed many civilians in Syria.
Monitor attempts to block humanitarian aid to civilians in need. Russia has notably vetoed UN efforts to provide cross-border relief to Syria, which further isolates humanitarian facilities and increases the potential harm to hospitals, schools, and other civilian infrastructure from indiscriminate attacks.
Working on the impact of war and corruption today needs a concerted effort, so Al Ibrahim recommends expanding local coverage and transforming it into cross-border stories. Still, cooperation with local journalists from the same region is a must.
He notes that many crimes during the Syrian war have gone unreported, and stresses that verification of human sources and documents is one of the most important steps. Some entities, he warns, will try to conceal their violations by providing inaccurate information or false documents and testimony.
Verification requires in-depth research and communication with local human rights authorities, specialists, and research centers. Digging into stories can uncover clues leading to unreported information, which could lead to investigations capable of creating accountability and influence.
Al Ibrahim also recommends monitoring social media platforms. These are now an important secondary source by which you can access people's testimonies, leaked information, or publications that may lead to war crimes or other misconduct.
When it comes to Russian efforts to circumvent sanctions, the first step is to find documents specifically related to the real beneficiaries, he adds. Those involved in sanctions violations typically have the ability to hide official documents and data, and have developed methods to shield themselves from accountability. So he recommends reaching out to human sources to ascertain the facts.
Internationally-sanctioned countries usually avoid sanctions through the use of brokers and shell corporations, or by establishing companies with headquarters in different geographical areas, especially inside tax havens. "A journalist should seek the real owners of these companies and find links to investigate them," Al Ibrahim says.
How Open Source Reporting Can Unlock Battlefield Investigations
The nonprofit Syrian Archive aims to create "a digital memory" of verified human rights violations in Syria, relying on public sources such as public posts on social media. According to Hisham Moadamani, Michael Elsanadi, and Haneen Haddad, a female investigator who is only partially identifying herself due to security reasons, online disinformation has become an integral part of modern warfare.
"It is important to focus on monitoring, tracking, continuous collection, and analysis, and that researchers and investigators are only led by facts without being influenced by former assumptions," the Syrian Archive team says. "However, when the data begins to indicate illegal violations, it may be rewarding — regardless of the type of violation — to try to draw certain patterns in these attacks."
For example, the group identified a pattern to certain illegal attacks in Syria, which led them to launch a healthcare facility-targeting database last year. This resource has preserved video documenting 410 separate attacks on 270 medical facilities in Syria from 2011 to 2020.
With the same military involved in attacks on Syria and now Ukraine, the team notes that there are bound to be similarities between the two conflicts. For example, reporters covering the Ukraine invasion will encounter much of the same Russian equipment and military materiel used in the Syrian civil war. But it's important to note that the other side of this conflict, Ukraine, is also mostly armed with Soviet-era or Russian weapons systems, making the actual verification of any parties involved in possible war crimes more difficult.
In Syria, where multiple rebel groups are fighting government forces and their Russian allies — and cross-border incursions from Turkish or Kurdish forces can't be ruled out — open source investigators must be extra diligent when covering atrocities. In a 2021 investigation of a hospital bombing, for example, the challenge for the Syrian Archive was to identify who, exactly, launched the attack. "We noticed the presence of different military factions from various political orientations in the neighboring area, in addition to the proximity of the target to Turkish military locations, which required a lot of work and caution in light of the multiple accounts, parties, and accusations," the team explained.
Likewise, when investigating any kind of conflict, it is important to understand international laws and treaties. From there, researchers can identify what may indeed be considered violations or even gaps that violators have overlooked, which might enable others to push for legal action against the perpetrators.
Being proactive about preserving any online proof of war crimes is paramount. "We cannot recommend relying on social media platforms to be the 'server' to store visual evidence of human rights violations," the Syrian Archive team says. "From our Syrian war experience, tens of thousands of pieces of content were deleted. These platforms should always be considered as a means of dissemination and reporting, but not for storage."
"Second, pay attention to digital security and watch out while using Russian technology for potential tracking, hacking, and deletion of content," they warn. To bolster the authenticity of any recordings or images, and to combat claims of "fake news," consider adding an additional layer of analog metadata — such as carrying a sheet of paper stating the place name, date, and time — and showing it during filming. "Such a simple practice can limit manipulation and stop those who would challenge the value of its content," the team notes. "Also, film landmarks that will facilitate geographic identification for investigators."
Logistical and Security Advice for On-the-Ground Investigators
Syrian journalist Anas Tracey worked for four years as a reporter in northern Syria for Dubai-based Orient News TV. He has since moved on to work as an independent journalist and produced several investigations, including a film with British Channel 4 that revealed how Jericho hospital in southern Idlib was deliberately subjected to double air strikes by Russian warplanes.
"When the Russians attack, journalists must first consider three things to plan their coverage: logistics, communications, and electricity," Tracey explains.
Logistics: Bring all the equipment needed for work, filming, and coverage with an extra back-up of everything you might need, such as an additional memory card, camera, and safety gear.
Communications: Russian forces often target and jam communication centers, so journalists must find their own means of staying in touch with their team during coverage, such as satellite, internet, and encrypted channels, to ensure their messages are not compromised.
Electricity: This is important because Russia military operations often cut off electricity by striking power stations, to put further pressure on civilians. So it is imperative for journalists to have alternative power sources to operate their equipment.
Safety gear: Highly recommended gear includes fiber shields, helmets, glasses, and gas masks. The latter is particularly critical because Syrians witnessed the use of chemical weapons — from suspected nerve agents to improvised chlorine barrel bombs — by government forces. Also, bring a well-stocked medical bag containing fracture bandages and an injectable Atropine dose, to counteract possible nerve agent poisoning. Journalists should also have first aid training in case of injury.
In addition, Tracey emphasizes the need for preparing a work plan ahead of them. Stick with this plan if at all possible, he says, but field team coordinators should have contingencies in place for changing the plan if certain scenarios are encountered. Also, journalists on the ground should have a strong knowledge of Russian military and weapons systems to better understand potential risks.
For example, Russian aircraft often conduct "double-tap" airstrikes, he says, where they bomb a target and then, a short period of time later, they unexpectedly strike it again. These delayed, consecutive raids often end up harming civilians and emergency personnel who have arrived to help with the first attack. (And this tactic of intentionally jeopardizing non-combatants was the focus of the UN war crimes allegations against Russia mentioned previously.)
Likewise, investigators should learn the difference between a fighter-bomber jet and an interceptor. Interceptor missiles lack destructive power, as they are designed to take out other aircraft or smaller ground targets, like military vehicles. Fighter-bombers, however, are a much greater danger, Tracey says, because they are tasked with bombing ground fortifications, such as buildings and underground bunkers. And while Russia has not used strategic bombers in Syria, Tracey warns that journalists in Ukraine still should be able to recognize them, since they pose an even greater threat by launching dozens of missiles or bombs, leveling entire neighborhoods at once.
Tracey also points to the "scorched-earth" strategy the Syrian government and its Russian allies adopted in some areas, like Aleppo. It's an uncompromising military approach that looks eerily similar to Russia's devastating attacks on Mariupol and suspected war crimes in Bucha. "If the Russians advanced in an area, they would first bombard it with numerous types of weapons," Tracey explains. "Sometimes they would fire dumb bombs from a range of 40 kilometers with a high error rate. They may also use internationally prohibited bombs such as cluster bombs and white phosphorous."
Tracey cautions that the Russian military often used reconnaissance planes in Syria that don't provide precise coordinates. As a result, their airstrikes sometimes killed or injured victims up to 50 meters from the target, he says. And, because Russian missiles often land in places where anti-government forces and civilians mix, he cautions journalists to stay as far as possible away from the circle of Ukrainian military operations. Another threat: low-flying Russian attack helicopters that often rake anything in front of them with intense cannon and weapons fire. "If you hear a helicopter, you must stay away, or hide and camouflage to avoid detection," Tracey advises.
Compiling an investigation into possible war crimes requires a concerted effort. Evidence must be photographed or recorded, including any examples of unexploded ordnance, as well as any markings or codes and evidence on missile and bomb debris. Also, he says: get as much first-hand testimony as possible, because one person's perspective is not enough. "Give the witnesses the space to tell you everything they know about the subject of the attack and the attackers," Tracey says. "You must also coordinate with the emergency services and civil defense to count the number of the dead and wounded."
One insightful tip: If the journalist thinks that an area might be attacked, it's a good practice to take pictures or video of the possible target beforehand for comparison after a later attack. Or consider installing surveillance cameras to document the attack as it happens, either by video or photos.
Additional proof of possible war crimes includes obtaining aircraft traffic control chatter or audio recordings between pilots and military bases to establish who was responsible for specific attacks. Similarly, it may be possible to gain access to communication devices abandoned by Russian fighters, or listen in on their unencrypted messages — as The New York Times has done in Ukraine — to learn important information that may be useful in linking events later. "This could include evidence of war crimes, so all details must be considered," says Tracey.
This story is the third in a series looking at investigative journalism in the Middle East and North Africa region.
Additional Resources
My Favorite Tools with Al Jazeera's Mohammed Haddad
Reporter Katie McQue's Tips for Covering Migrant Workers in Arab Gulf States
Reporting on Migration in the Gulf: A GIJN Guide
---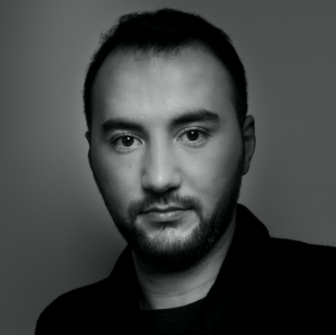 Ahmad Haj Hamdo is a Syrian journalist. A media graduate of Damascus University, he has published stories with Arab Reporters for Investigative Journalism, Daraj, The Guardian, and other media outlets. He is co-founder of Syrian Investigative Reporting for Accountability Journalism (SIRAJ), a GIJN member focused on training Syrian journalists.