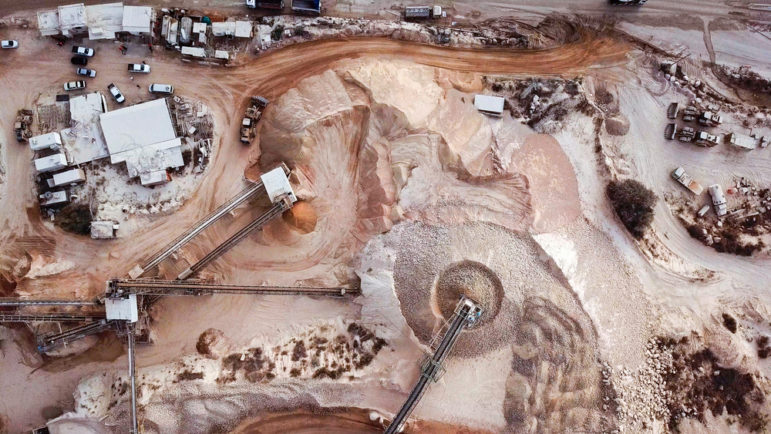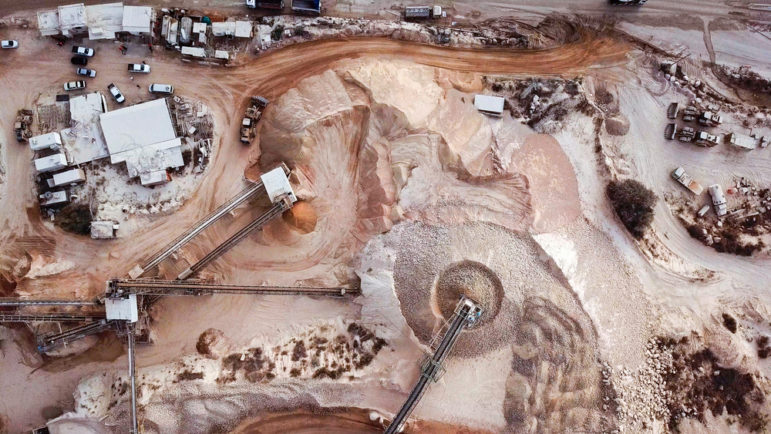 Why Covering the Environment Means Risking Your Life In Many Parts of the World
Read this article in
On 1 June 2015, Indian police burst into the office of Jagendra Singh and threw petrol over him. He died of his burns one week later.
As for Sandeep Sharma, he died instantly. He was run over by a dump truck on 26 March 2018 as he was riding his motorbike down a country road. Both journalists were investigating India's "sand mafia."
It is well known that construction sand has become a scarce commodity, and high demand has led organized crime to get into the "business," mining sand illegally from coasts and marine reserves and often causing significant damage to the environment in the process.
A total of 50 billion tons of sand is mined annually around the world in order to make concrete. After water, it is the most heavily consumed natural resource on Earth.
In light of the greed surrounding this industry, gathering witness accounts from people active in the field and from observers helps reveal just how dangerous environmental journalism has become in a lot of countries in the Global South. It also sheds greater light on the issues involved by bringing the reality of the situation to the fore, until such time as Western professionals offer more regular support.
"The Indian sand mafia is making bank [making a lot of money, quickly], and the violence they bring with them continues to flourish," explains journalist Vince Beiser, the author of "The World in a Grain: The Story of Sand and How it Transformed Civilization." 
In India, just as in many countries in the Global South, journalists die in silence or are tortured, far from the media spotlight of more affluent countries.
The number of environmental journalists who have been killed since 2009 could be as high as thirty, according to the New York-based Committee to Protect Journalists (CPJ), not counting the thousand-odd environmental activists who have been murdered over the past ten years.
Their killers often go completely unpunished, a point stressed by Eric Freedman, professor of journalism at Michigan State University: "For example, there have been no convictions in the October 8, 2017 murder of Colombian radio journalist María Efigenia Vásquez Astudillo, who was shot while covering an Indigenous movement to take back ancestral land that had been converted to farms, resorts, and sugar plantations."

In the words of the CPJ, which has kept a record of the journalists killed every year since 1992: "Murder is the ultimate form of censorship."
Similar to war reporters, journalists covering the environment in developing countries do not necessarily know on leaving their house whether they will come back alive.
"Covering the environment in countries where journalists are not respected and protected takes a great deal of courage and bravery," Freedman explains.
5,000 Years Imprisonment
Rodney Sieh, 46, was "lucky." The Liberian journalist was sentenced to 5,000 years imprisonment and a fine of $1.5 million USD for defamation in the wake of a report he published on the alleged embezzlement of funds destined for combating dracunculiasis, more commonly known as "Guinea worm," an infectious parasitic infection. This was on 21 August 2013.
Sieh, the founder of the daily newspaper FrontPage Africa, ended up being released four months later. 
"The central prison in Monrovia [the capital of Liberia] was built to house around 300 people. When I got there to start serving my 5,000-year sentence, there were more than 700 prisoners," he wrote in his account of his sentence. "Over half of them were being held without any sort of trial. There were nearly seven prisoners in my cell, in a space intended for four people. There were no toilets: just a hole without a cover, and the stench coming from it prevented me sleeping. In only a few days, I had caught typhoid, malaria, and a high fever. They ended up taking me to hospital."
Monrovia Central Prison, nicknamed South Beach, is in an advanced state of decay and is permanently overflowing with prisoners (Sieh would go on to write about this ordeal in the book "Journalist on Trial.") Although Liberia has been involved in a process of reconstruction since 2003, following two civil wars that left over 150,000 dead, modernizing its prison system is far from a priority.
Without the support he received from Western media, Sieh would have had trouble getting out. "My situation is a good illustration of the problems faced by journalists working in a continent dominated by an elite who cannot bear to hear criticism. It took international pressure, particularly from The New York Times, for the government of former president Ellen Johnson Sirleaf to release me," he said.
Overall, the media in Africa are typically closely connected to the authorities. There is thus little hope of support from press organs which very often belong to the State and are mere outlets for propaganda.
A Dangerous Beat
In developing countries, covering the environment is the second most dangerous beat behind covering armed conflicts, according to the CPJ. Being a "green journalist" is tantamount to being a war correspondent.
Although all continents are affected, the vast majority of environmental journalists killed in action work in Latin America, covering deforestation, poaching, agribusiness, the pollution of rivers by mining, or even the monopolization of land to produce palm oil, used in products like shampoo.
"Brazil is right at the top of the list of countries that murder environmental journalists and activists," says Bernardo Motta, a member of the Society of Environmental Journalists (SEJ), an US press association based in Pennsylvania.
Joel Simon, executive director of the CPJ, confirms that reporters covering the environment in countries in the Global South "often face obstacles like economic and financial interests, power struggles, crime, and corruption."
Christophe Deloire, secretary-general of Reporters Without Borders (RSF), points out the occasionally tragic consequences for journalists assigned to environmental issues.
From censorship to self-censorship, harassment, pressure, and attacks, investigating the environment can be as risky for journalists as investigating cartels or criminal networks. From Latin America to Asia via Africa and Europe, journalists have been troubled in recent years for taking a slightly-too-close interest in malfeasance involving multinationals or other powerful entities.
Freedman, who has begun to look into the fate of environmental journalists in the former Soviet Union, says: "Additionally, there have been a number of controversies involving extraction industries (mines, logging, energy) or development industries (construction, land clearance) that have concerned indigenous communities with little political or economic power and their natural or land resources."
Genevieve Belmaker, a journalist at Mongabay, an online media platform devoted to the environment that was set up in 1999, believes that the common perception of environment journalism as a subject matter often fails to take into account the harsh reality.
"Environmental journalism is, in my opinion, a misnomer, because most of the reporting is done by independent journalists working on some of the most important stories of our time at an international level," she says. "Fundamentally, it is all about field reporting in extremely difficult conditions, in far-removed and wild locations. These journalists are extremely exposed in the field — if you are in the Liberian forest seven hours by jeep from the nearest village, it is clear that the risk of things going wrong is exponentially greater. Their movements are tracked. Just spending the night in the Amazon or the Congo comes with its own set of dangers, and this is where so many important stories about the environment take place."
Almost half the environmental journalists killed are believed to have been investigating scandals involving the mining industry for not only copper and coal, but also vanadium, erbium, and antimony – rare metals used in the manufacture of mobile phones, electric car batteries, wind turbines, and solar panels.
As early as 2009, RSF estimated that at least 15% of the journalists killed worldwide every year were covering the environment.
However, Catherine Monnet, deputy editor in chief at RSF, makes the following distinction: "I believe that the figure of 15% cited by the RSF representative in 2009 included all acts of violence and breaches of the law associated with environmental issues, not just murders (the figure seems far too high)."
"We, unfortunately, have not cross-referenced our data for all illegal acts reported over the past five years and do not have a corresponding percentage for them. I therefore cannot confirm that the trend is the same."
Regardless of the exact figures, the situation is continuing to darken for environmental journalists in developing countries.
Abandoned
In August 2020, RSF sounded the alarm once more: every year since 2015, at least two journalists have been murdered for their investigations into deforestation, illegal mining, land monopolization or more specifically pollution, the environmental ramifications of industrial activity, or major infrastructure construction projects.
As a result, hundreds of reporters are turning their backs on the environment because the beat is too dangerous, in the words of independent British-American journalist Peter Schwartzstein, based in Cairo: "I say this based on dozens of interviews with colleagues around the world."
In Asia, Indian journalist Sibi Arasu says this is also the case: "In India, environmental journalists are giving up on the environment and changing beats, because of the pressure being put on them. I think this is especially true of those who write articles on the environment for Indian regional language newspapers as opposed to those who write in English. This is because they do not have much of a safety net or support structure when they cover controversial subjects.
"As a result, in many cases, journalists are targeted personally by various interested parties who are affected by their coverage of the destruction of the environment," he says. "This leads to them being afraid to publish such stories and creates excessive self-censorship."
Since 2004, the Earth Journalism Network (EJN) has organized internships and grants for journalists in developing countries to help them provide better coverage of the environment.
Over 8,000 journalists have received assistance from the EJN, and not just in developing countries. Sara Schonhardt, until recently the editor in chief, emphasizes that the mission of the Washington, DC-based organization is to ensure journalists are more well-equipped to cover environmental topics. 
"We recognize the numerous threats faced in many developing countries by journalists in general and by environmental reporters in particular," she said while still at EJN. "This is why we organize workshops on safety and security, to give participants a better understanding of the threats they will face – from physical harassment to violence via online risks such as hacking or invasion of their privacy."
In the view of Bernardo Motta, of the Society of Environmental Journalism, these workshops are not enough: "Of course, more safety and security training is necessary, but this does nothing to protect reporters if their own government is against them from the outset. There needs to be far greater international economic pressure in order to allow these journalists to work without living in a climate of fear."
This opinion is shared by Schwartzstein: "The imperative for international organizations and liberal governments is clear. They must fund environmental journalism, protect and train reporters, and elevate the importance of their work. The international community needs to tackle rogue businesses, many of which are susceptible to outside pressure. It needs to show rogue governments that their abuses come at a cost. Without these measures, much of the global environment will continue to disintegrate even more quickly than it otherwise might."
Western support for these journalists is not sufficient to counter the dangers they face and what is at stake in their work, according to the journalist Beiser.
"In my opinion, there should be more environmental journalists being trained in safety than war correspondents," he said. "Pollution and damage to natural resources affect the most vulnerable members of society. The fact that the reporters covering these issues are so vulnerable is profoundly disturbing, especially as their attackers so often remain unpunished."
In any event, one thing is sure: environmental journalists in the Global South are often left to their own devices when it comes to defending themselves, as the legal system in the country where they are stationed does not do its part, if it exists at all.
Ethnocentric Vision
Why is this violence against environmental journalists so little-known to the general public?
"I wouldn't say there is a blackout in mainstream media," explained Jules Giraudat, an investigative journalist at Forbidden Stories, a network of reporters whose objective is to continue and publish the work of threatened, imprisoned, or murdered colleagues. "Le Monde, the Guardian, The New York Times, and El País talk about it, to name but a few. Given the scale of the problem, though, this is not enough. Environmental journalists and activists act as monitors. They are whistleblowers."
In the view of the CPJ's Simon "the way in which the media is structured, particularly in the US… places the emphasis on national politics. This was true long before the arrival of COVID-19."
According to Beiser, it is a "parochial" structure, and "there is not enough room in the media, especially the US media, to cover the fate of reporters in far-off countries."
This ethnocentric vision of the news can be seen every day on the Western internet, which takes only an occasional interest in stories coming from countries in the Global South.
As early as the 1970s-80s, these countries were demanding a better balance in the distribution of information from the "global village" so beloved of the Canadian academic Marshall McLuhan.
UNESCO'S New World Information and Communication Order (NWICO) may have stood the test of time, after twenty-odd years of sour-tempered debates, but is as relevant today as ever. The Global South continues to be flooded with information coming from the North. This asymmetry is largely fuelled by the "three sister" news agencies, the Associated Press (AP), Agence France-Presse (AFP), and Reuters.
The bulletins from these global agencies may mention the South, but information comes at a trickle. This is the media obsession with the West by any other name.
Generally speaking, international news is the poor relation of the media. The reason they place more importance on national news, media leaders say, is because their audiences are more sensitive to it. And the spatial aspect must always be taken into account.
This has repeatedly been found to be the case and is even more true when the news in question is coming from the Global South. Such information is not seen as very newsworthy. In any event, news items are very often chosen based on their emotional visibility. Let us recall the famous joke made by Roger Ailes, founder of Fox News: "You have two guys on stage and one guy says, "I have a solution to the Middle East problem," and the other guy falls in the orchestra pit, who do you think is going to be on the evening news?"
So, as for talking about journalists who have been imprisoned, tortured, or killed for having covered the environment in "far-off countries…? Although the environment is now a "profitable" journalistic topic in the West, the same subject, with all the dangers that come with it in countries in the Global South, is of less interest to the public in the Global North.
Activist Journalists?
For a long time, tensions between journalism and activism dominated reporting on the environment in developing countries. It was impossible to report on the ecosystem without getting involved in some way. Admittedly, this reporting was usually based on professional codes of conduct that imposed balance and impartiality (the epistemological debate on objectivity has not been brought up in editing rooms for a long time), but "green" journalists were not thought of as the same as other journalists.
Jean-Baptiste Comby, sociologist and university lecturer at the French Press Institute, Paris 2 University, recalls that "good" journalists were not supposed to associate with "activists." This is really a non-issue: "I think that journalists in most fields are 'activists' and adopt a point of view. Choosing to attach importance to an issue in the eyes of your colleagues is, in and of itself, a commitment."
In any event, Western environmental journalism – which was activist until the late 1970s – became institutionalized from the 1990s onward, keeping its distance from ecological movements to the greatest extent possible.
In the developing world, the red line between journalism and activism is very often crossed: ecology is different from other topics, and it is often a matter of human rights.
Do journalists really have a choice when their questions often go unanswered or are not published at all? For the Indian journalist Arasu, the response is obvious: "I think that a lot of reporters in the South are involved in — or favorably inclined towards — environmental activism."
Although journalists in the Global South abide by the rules of journalism, covering the environment in its broadest sense (ecology, quality of life, etc.) frequently means being a catalyst for change. This means they wear two hats: journalist and activist. They see themselves as a force for change. They practice socially transformative journalism. They believe that it is impossible to cover the environment without addressing the political world in which it exists.
Former EJN editor-in-chief Schonhardt observes, however, that this involvement is not a general rule: "I would say there is a way of writing articles about the environment without relying on what might be seen as 'activism,' and we discuss this with journalists in our workshops."
Whether they are activists or neutral, it is hard to find a normative category for journalists in the Global South, as their environmental beat also encompasses transparency of information, in countries plagued by corruption and where ecology is still a problem for wealthy countries.
In parallel, there are ecological activists like the Honduran Berta Cáceres, murdered in her home in 2016 for her campaign against the construction of a hydroelectric dam in an Indigenous part of her country.
According to the London-based Global Witness, an NGO, 212 environmental activists were killed in 2019.
Whether journalists and activists stand apart or together, the risks they run in countries in the Global South are similar, observes Mongabay's Belmaker.
 "The professional environment in which most American journalists work is extremely strict from an ethical point of view, and there are plenty of opportunities to learn from more experienced colleagues, attend additional training, etc." he said. "In Third World countries, you are not sufficiently immersed in professional standards and best practices. You may not be aware of the fact that you should not go on Facebook… [and reveal] what you are working on. An environmental journalist in Myanmar did this a few years ago, and even published some photos from his app. He was brutally murdered and his body thrown into a ditch by the side of the road."
Jagendra Singh also had a Facebook page, on which he posted sensitive information. Before his death in 2015, he was investigating a government minister, accusing him and his relatives of being linked to the illegal mining of river sand and bribing the police to look the other way.
Two years after Singh's death, Forbidden Stories was founded. Any journalist who feels in danger can use this website to save a copy of the information they have found and leave instructions in the event they are arrested, kidnapped, or murdered. This network also allows its forty-odd members to continue the interrupted investigations of their colleagues in the Global South and publish the resulting stories in around 30 international media outlets.
An Unsung War for Information and the Planet
Whether or not they are activists, environmental journalists in the Global South are waging an unsung war against mines, dams, intensive farming, deforestation … the list goes on. They have only their journalistic arsenal with which to defend the essential resources of a planetary ecosystem in which fundamental changes are taking place.
They are censored, murdered, tortured, and imprisoned, in silence and to general indifference, and they are forgotten. They pay this heavy price as if they were war correspondents. They are in a hostile climate and there is no ray of light on the horizon. 
This article was originally published by Les Cahiers du Journalisme. You can see the original publication, in French, here. It was translated by Keith Geaney and has been lightly edited for style and clarity.
Additional Resources
Powering Up Geo-Journalism for Investigative Environmental Reporting
Investigation Keeps Work of Silenced Journalists Alive
GIJN Resource Center: Covering the Extractive Industries
---

Antoine Char is a professor at the School of Media at the University of Quebec in Montreal. He has been a journalist for the daily Le Jour, Agence France-Presse, La Presse canadienne, Inter Press Service and Le Devoir. He is also the author of several books, including "Deadline America" and "Communications in Times of Crisis."