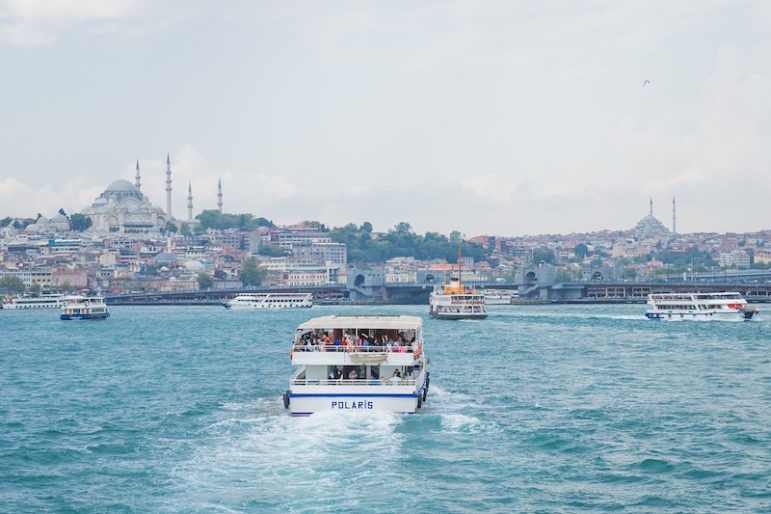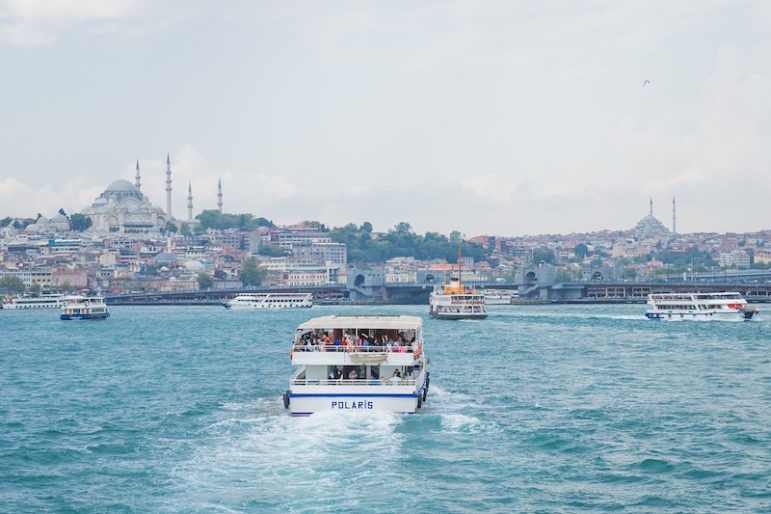 When Media Capture Backfires: Local Elections and Digital Media in Turkey
Turkey captivated the world's attention recently as President Recep Tayyip Erdoğan's seemingly unstoppable accumulation of power ground to a halt in a series of humiliating defeats in local elections. To the surprise of many, digital news media emerged as a potent medium for information and mobilization for the largely victorious opposition forces in the campaigns. Amid a crackdown on independent journalists, and an almost total capture of traditional media by the state, how and why did Turkey's modest digital media sphere come to command such power seemingly overnight? The answer holds critical implications for those invested in continued victories for Turkey's longstanding but recently curtailed democratic culture. Ultimately, these events suggest that media-focused international actors should center their efforts on unifying the digital news community and reinvigorating traditional local media in opposition-ruled cities, where there is now more space for dialogue, debate, and free expression.
Elections: A Unique Opportunity for Political Expression
The rise of digital media in the Turkish context is best explained as a combination of the public's reaction to the capture of traditional media, media-savvy opposition figures, and the unique political conditions of local elections.
Erdogan's government began its crackdown on social media and digital expression during the Gezi Park protests in 2013, and doubled down on their efforts after the coup attempt in July of 2016. Yet digital media's failure to launch was not just a matter of such restrictions. Internet outlets like Medyascope, T24, Diken, Gazete Duvar, Gerçek Gündem, and Arti TV struggled due to relatively weak demand from audiences.
Until recently, most of the Turkish public was content with consuming news primarily through traditional television and tabloid newspapers. This configuration began to shift dramatically with the purchase of the Dogan Group's media holdings in March of 2018 by a pro-Erdogan media group, Demiroren Holding. The purchase included the country's first and third largest newspapers and numerous television channels. The acquisition marked the elimination of the last "safety valve" of dissent in the traditional media space. Today, the top 10 newspapers and nine out of the top 10 television channels have ties to the government.
After a year of traditional media blatantly towing the ruling party line, digital media experienced a rapid rise in popularity in the run-up to the local elections. As frustrated Erdogan detractors and curious Erdogan supporters alike began tuning into political coverage with greater attention, they found hardly any non-critical coverage of opposition party candidates on television or in print. This demand for balanced coverage coming from citizens of all ideological stripes was in part a function of the decreased partisanship that defines local elections in Turkey. In contrast to national elections, local reputations and interests matter more to voters than party membership when it comes to municipal politics.
Yet these fortuitous political conditions and the public's newfound appetite for alternative media would not have been enough to account for the sudden shift in the media landscape. Indeed, it is hard to imagine digital media's remarkable ascent without the presence of media-savvy opposition candidates and commentators whose social media campaigns drew a following of millions and drove traffic to other web platforms like Medyascope, T24, Arti TV, and KRT.
Social Media Savvy: The Missing Ingredient
While leaders of opposition parties have been broadcasting on social media for years, few in Turkey paid attention. All that changed with Ekrem İmamoğlu, the largely unknown figure who went on to defeat Erdoğan's Justice and Development Party (AKP) for the mayoral seat in Istanbul — twice. Rather than engaging in boring tirades against every accusation from the government, İmamoğlu tried a different approach. Driven by viral videos like that of the Republican People's Party (CHP) candidate engaging fraternally with Erdogan supporters in bazaars, İmamoğlu's social media strategy centered on preaching an agenda of reconciliation across party lines. This allowed him to outflank the government's confrontational rhetoric while wooing AKP supporters who wanted Erdogan in power, just with less of it. The previously obscure mid-ranking party official now has nearly three million followers on Twitter and 1.6 million on Facebook, platforms he used to launch his candidacy in December of 2018.
In addition to catapulting opposition figures into internet stardom, social media also gave a voice to critics in the media the government had hoped to silence. Prominent journalists like former news anchor Ünsal Ünlü, who had been fired under government pressure, were key to bolstering the popularity of digital commentary and broadcasts. The total views of his opposition-friendly YouTube channel reached nearly 10 million during the election, and he now boasts over 155,000 followers on Twitter.
The credibility and star power that commentators like Ünlü brought to digital broadcasts spurred viewers to explore more formal news operations like Medyascope, driving up their ratings as well. Ultimately, the reach of the platforms' opposition voices in the digital media space dwarfed anything that would have been possible through traditional media, even prior to the crackdown.
Think Nationally, Act Locally
The symbiotic rise of opposition parties and digital media in Turkey presents a set of new opportunities and challenges for those invested in the success of democracy and media freedom. Most obviously, the greatest threat to recent progress is the prospect of the Turkish government further clamping down on the digital information space, making dissent on mainstream platforms like YouTube, Facebook, and Twitter even more challenging and dangerous. Low media literacy in a country where many cannot distinguish the difference in veracity between a Whatsapp message and a credible news article also threatens to undermine the medium's positive effects. Another equally existential threat is a lack of resources to fund independent journalism.
While digital media made a big splash in the elections, producing engaging content that can build sustainable viewership and businesses means going beyond streaming statements from politicians. Without proactive, investigative journalism, digital media will remain merely a convenient mobilization tool during elections, instead of a force that can hold the powerful to account and drive a national conversation.
Nevertheless, the challenge of resources represents an important opportunity for international donors, who can help consolidate and grow digital media's influence with well-targeted initiatives. To begin with, organizations could funnel support directly to Ünsal Ünlü or other reputable social media influencers, who can keep the public engaged in digital media as the more formal outlets define their long-term strategies. When it comes to evaluating how to work with such outlets as partners and grantees, donors should avoid the trap of nationwide media development projects, which will be impotent in Turkey's massive media market absent billion-dollar budgets. Instead, they should act locally, taking advantage of the political cover available in municipalities now ruled by the opposition.
With five of the nation's six largest cities under opposition control, such programs could reinvigorate traditional media and provide safe havens for journalists under threat. More importantly, these initiatives should work on fostering a culture of cooperation and trust between the balkanized community of small digital outlets, whose petty divisions leave them financially weak and highly vulnerable to repression. Moreover, successful consolidation efforts wouldn't just have purely political implications. If managed properly, a group of larger digital media outlets could eventually create ownership models free from government influence, oligarch control, and even dependence on foreign funding.
Finally, the media development community should also avoid relying too heavily on foreign-based Turkish language media, whose noble efforts are far too susceptible to specious claims of foreign meddling. The more "local" this new media infrastructure is and appears to be, the more difficult it will be for the government to crack down on outlets that are growing increasingly popular even among Erdogan's own supporters.
For the time being, the regime's strategy of media capture has largely backfired, creating a vibrant space for dissent in digital media and threatening the ruler's political dominance and popularity. A phenomenon with national and international implications, this opening was ultimately created by local politics and interests that were articulated and refined on the internet, not the other way around. The media development and democracy assistance communities should take note, and tailor their policy and funding as such to build the credibility and capacity of digital media in Turkey.
---
This article first appeared on the blog of the Center for International Media Assistance (CIMA) and is reproduced here with permission.

Duygu Güvenç is an independent journalist from Turkey who specializes in political and diplomatic affairs. She has worked for Cumhuriyet Daily, The Hurriyet Daily News, and Sabah Daily, and as a special correspondent for the McClatchy Newspaper Group.

Jérémie Langlois is a Middle East analyst and researcher focusing on social movements and democratization. He is currently pursuing an MA in Arab Studies at Georgetown University's Walsh School of Foreign Service.