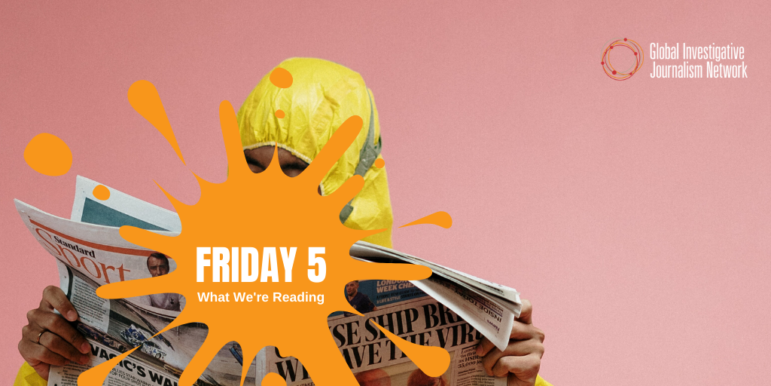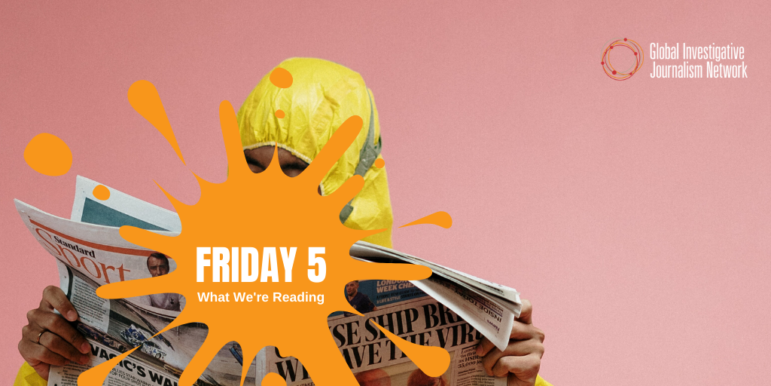 What We're Reading: On the Pandemic Frontlines, Gov't Responses to COVID-19, and the Global Autocratic Crackdown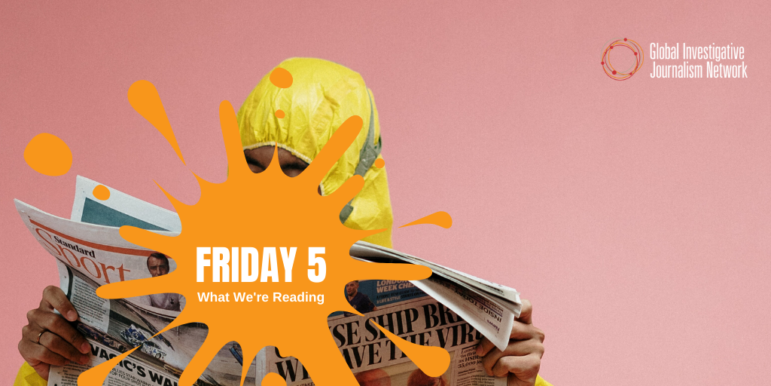 For this week's Friday 5, where we round up our favorite reads from around the world in English, we found a database that's tracking government responses to COVID-19 with the help of 400 researchers, a multimedia project on how eight journalists from around the world cope with reporting during the pandemic, and a piece on how autocrats are cracking down on independent news sites.
This dataset on government responses to the pandemic was launched in April. Updated daily, CoronaNet is supervised by senior political scientists from NYU Abu Dhabi, TU Munich and Yale University, and is backed by a global network of 400 scholars from social, public health, and medical sciences, who together speak over 30 languages. The group is gathering data on government policies adopted in response to the COVID-19 virus. The data is crowdsourced for accuracy, and holds data on actions by governments against COVID-19, including travel bans, public health responses, and information campaigns.
Giedrė Peseckytė, a journalist based in Lithuania, put together a beautifully presented multimedia project on Readymag showcasing her interviews with eight journalists: Bangladesh, Mexico, Nigeria, China, Scotland, Sweden, Lithuania, and the US. In video, text and photos, Peseckytė shows how they have coped with the pandemic from basic reporting to safety protocols and lockdown measures, as well as travel bans and home offices. You can read more about how journalists are coping amid the pandemic, racial tumult, and decimated newsrooms in this Nieman Reports piece, Reporting and Resilience: How Journalists Are Managing Their Mental Health.
GIJN member Malaysiakini took the lead in Ben Smith's media column, which also mentioned GIJC19 keynote speaker Maria Ressa of Rappler in the Philippines. And he wasn't bringing good news. This week a Malaysian court reserved its judgment in a contempt case against Malaysiakini and Steven Gan, the site's co-founder and editor in chief, about readers' comments on the news outlet's website which were considered critical of the country's judiciary. As Smith quite aptly put it: "His real crime, in the eyes of the government, appears to be his years of straightforward journalism, often chronicling the corruption of the faction that recently retook power in Malaysia." Malaysia and the Philippines are just two of the long list of autocratic states Smith lines up as evidence in his column. As Ressa, who is out on bail after a conviction under a new "cyber libel" law told him: "By taking out independent news groups, it's easier for the voice with the loudest megaphone to shape reality."
In the latest Conversations with Data podcast, Professor Nicholas Diakopoulos, an assistant professor in Communication Studies and Computer Science at Northwestern University, talks about opportunities and challenges that arise as artificial intelligence increasingly makes its way into newsrooms. Diakopoulos, who also directs the Computational Journalism Lab,  goes into how investigative journalists are using AI in their research and reporting, as well as his new book, Automating the News: How Algorithms are Rewriting the Media. For more with Diakopoulos, check out this piece on making algorithms more accountable.
This thoughtful piece by Michael Luo, the editor of newyorker.com, delves into the 1940's initiative the Commission on the Freedom of the Press and the frightening relevance it has in the contemporary media environment. "Commission members," he writes of the time, "worried about the forces of division in American society, the power of tribalism to warp political debate, and the press's role in provoking discord." Back then, the all male, all white, commission produced A Free and Responsible Press — which Luo deemed "maddeningly contradictory in some places and impractical in others" — offering guidelines and complexities for a free and responsible press. It's interesting to see how far we have not come, and a reminder that we all should be brushing up on The Elements of Journalism.
---

Tanya Pampalone is GIJN's managing editor. She was executive editor of Mail & Guardian, managing editor of Maverick (now Daily Maverick), and head of strategic partnerships and audience development for the African arm of The Conversation. Tanya is also co-editor of I Want To Go Home Forever, and a contributor to Southern African Muckraking and Unbias the News.