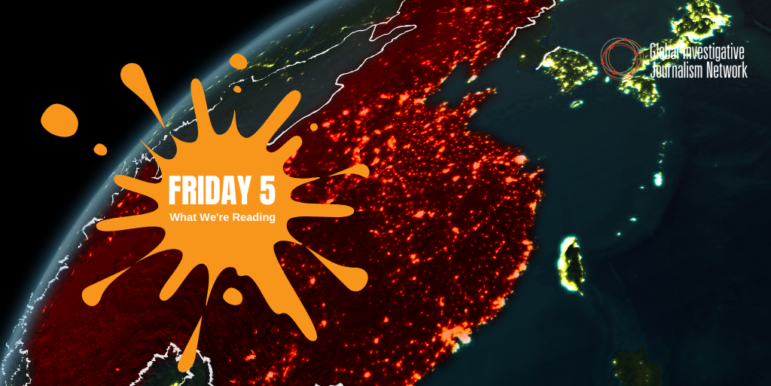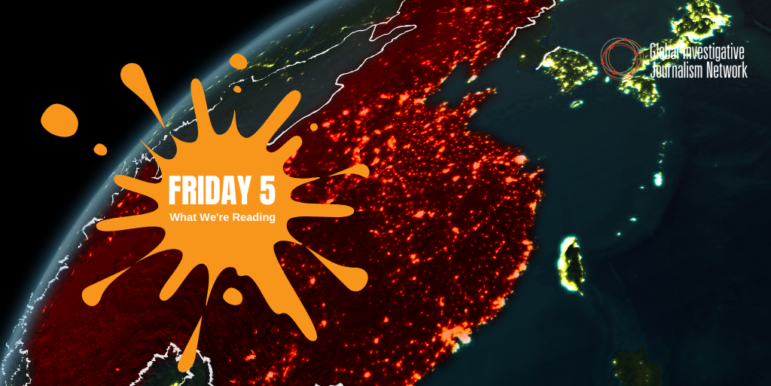 What We're Reading: Exposing China's Prisons from Space, Protecting Protesters, Russian Dirty Tricks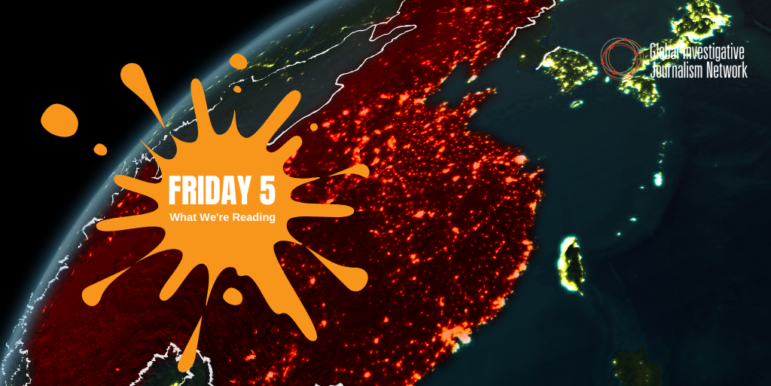 For this week's Friday 5, where GIJN rounds up key reads from around the world, we're looking at the latest in mapping and satellite imagery, including some clever sleuthing by Buzzfeed News; how to protect protesters in your photos; buried secrets in a US Senate report; and a rescue fund for Lebanese media hurt by the big blast.
Reporters at Buzzfeed News noticed that Chinese mapping platform Baidu Maps had censored vast areas of Xinjiang, the western region notorious for hosting detention camps for Uighurs and other Muslim minorities. Light gray tiles appeared over known camp locations, so the team built a custom web tool to help analyze and catalog them. They found 5 million tiles in all. With the help of imagery from Google Earth, the European Space Agency's Sentinel Hub, and Planet Labs, they then identified 428 locations in Xinjiang with the characteristics of prisons and detention centers. Nice work, folks.
The Verge reports on how Google Maps is being redesigned to make it easier to distinguish between natural features in the environment, whether they're mountainous ice caps, deserts, beaches, or dense forests. Google says the new maps will be available in the 220 countries and territories currently supported by Google Maps, "from the biggest metropolitan areas to small, rural towns." While you're at it, check out this piece we reposted from Geospatial World, on how a new generation of satellites are helping journalists document war crimes, human slavery, climate change, and more.
In this age of protest, journalists should be conscious that sharing and distributing images can help law enforcement identify and prosecute those protesting. Blurring an activist's face is no longer enough, as metadata is increasingly used to identify those in a crowd, as are clothing and even shoes. On Medium's OneZero, journalist Lewis Gordon lays out some useful tools reporters can use to hide identities, including Image Scrubber and YouTube's free blurring tool. Bonus story: GIJN's How Journalists Are Coping with a Heightened Surveillance Threat, which details how reporters, faced with emergency pandemic laws, new spy tech and lockdowns, are responding with heightened security measures.
With the pandemic, US election, and other events crowding the news cycle, last week's US Senate report on Russian disinformation efforts got headlines for a day and then disappeared. It deserves much more. The final 1000-page report of the Senate's Committee on Intelligence offers a gold mine of revelations about Russian intel ops and dirty tricks. While most coverage of the report focused on Moscow's ties to the Trump campaign, there are revelations about Russian organized crime, Kremlin-backed overseas investments, and the troubling record of deep links between WikiLeaks and Russian intelligence.
The massive blast at Beirut's port on August 4 has shaken Lebanese society to its core, including its news media. Our friends at the Samir Kassir Foundation are launching a Media Recovery Fund that aims to provide medical support to wounded journalists, replace damaged equipment and offices, offer psychological support, and invest in a stronger investigative press. Sounds good to us. The fund's supporters include the Committee to Protect Journalists, Free Press Unlimited, Global Forum for Media Development, International Media Support, Reporters Without Borders, the Rory Peck Trust, and UNESCO.
---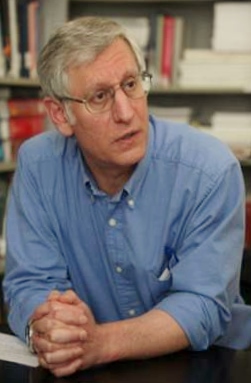 David E. Kaplan is executive director of the Global Investigative Journalism Network, where he oversees staff based in 14 countries working to strengthen and expand investigative journalism. He is former director of the International Consortium of Investigative Journalists, a senior editor at the Center for Investigative Reporting, and chief investigative correspondent for U.S. News & World Report.