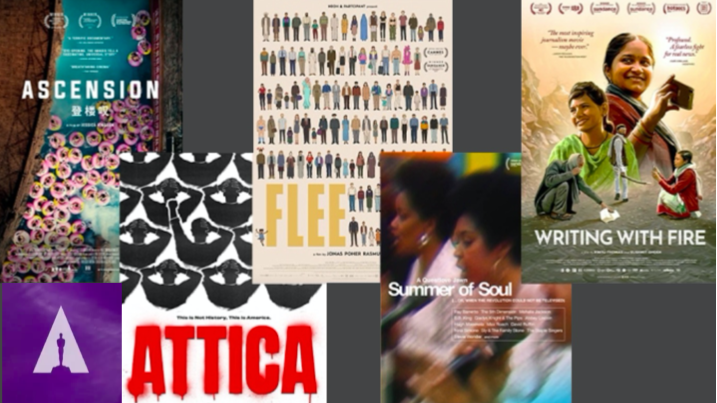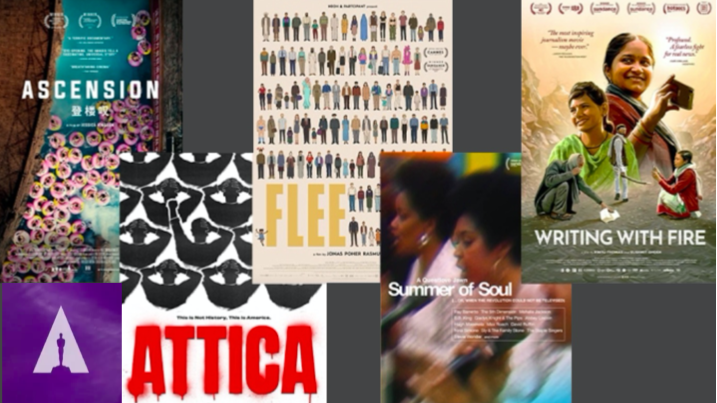 Image: Compilation (MTV Documentary; Showtime Documentary; Participant, NEON; Searchlight Pictures Hulu; Music Box Film)
What to Watch: Oscar-Nominated Feature Documentaries
Read this article in
The 2022 Academy Award nominees for Best Documentary (Feature) explore a range of global topics, including a forgotten milestone of US Black cultural history, the long-term psychic toll refugees can suffer from human trafficking, and an in-depth look at a groundbreaking investigative journalism project.
Overcoming Stigma and Sexism While Standing Up to Power
"If we don't adapt, we won't survive," one of the reporters in the Oscar-nominated documentary "Writing with Fire" explains, as her team of female journalists look in awe at the boxed smartphones they have been given.
"I've never used a mobile phone, I'm scared of damaging it," one confesses.
The film by Rintu Thomas and Sushmit Ghosh, which The Washington Post called "the most inspiring journalism movie — maybe ever," profiles the reporting corps of Khabar Lahariya, an all-female reporting site in the Indian state of Uttar Pradesh. Many of the women who work for the outlet are Dalits, a community once dubbed "untouchable" under India's caste system, and who still face significant discrimination. Women from this caste doubly so.
"In our region, a Dalit woman journalist was unimaginable," one of the team told documentary-makers, and throughout the film the hostile reception these intrepid female reporters get while investigating rape, mining deaths, and police inaction offer an inside look at the challenges of reporting in a place where both your caste and your gender can be used to silence you.
"Speak within your limits, don't overdo it," one man tells a Khabar Lahariya reporter at a protest. "I'd focus on housework," another man says dismissively when asked what he would do in one journalist's place. "I disagree," she replies.
The film has been warmly welcomed by critics, but received a cooler welcome from the journalists portrayed in the documentary. "The film is a moving and powerful document, but its presentation of Khabar Lahariya as an organization with a particular and consuming focus of reporting on one party and the mobilization around this, is inaccurate," the team wrote in response. "It is a story which captures a part of ours, and part stories have a way of distorting the whole sometimes."
Unearthing a Seminal Moment in Black Cultural History
This year's Oscar winner for Best Documentary was Ahmir "Questlove" Thompson's documentary about the 1969 Harlem Culture Festival: "Summer of Soul (…Or, When the Revolution Could Not Be Televised)." A celebration of Black history, culture, music, and fashion, the festival filmed and featured artists who included Stevie Wonder, Nina Simone, and Gladys Knight. Until now, however, the footage was unseen and largely forgotten.
Described by the filmmakers as "part music film, part historical record," the documentary showed how, in the words of Knight, "something very important was happening, it wasn't just about the music." Containing a treasure trove of notable performances, The New York Times said the film delivers "two-hours of outrageous poignancy."
China's Growing Pains
"Ascension," a film by Jessica Kingdon, "takes the pulse of the Chinese Dream" with shots filmed across 51 locations in China. Through stunning visuals and a rare insider's perspective, this documentary examines the class divisions at work as the world's most populous nation transforms into a global economic superpower. It won accolades at numerous film festivals before earning an Oscar nomination.
Breaking Down the Walls of Prison Abuse
"Attica" is Stanley Nelson and Traci A. Curry's documentary about the infamous 1971 prison riot at a maximum-security facility in New York. At the time of the uprising, Attica was a prime example of systemic racism, with a prisoner population composed overwhelmingly of people of color who were routinely neglected and violently abused by an all-white cadre of prison guards. The bloody culmination of the four-day stand-off, when prison guards and state police stormed the compound — resulting in the deaths of 33 inmates and 10 corrections officers or prison staff — remains the deadliest prison uprising in US history.
In a modern era raw from the police murder of George Floyd and the efforts of the Black Lives Matter movement to expose racial bias among society's institutions, this documentary about a nearly 50-year-old prison riot and its violent end is eerily prescient.
The Enduring Toll of Human Trafficking
"FLEE," which won the Sundance Grand Jury Prize, was directed by Jonas Poher Rasmussen and has been celebrated by critics who admired how the film's format "expands the meaning of a documentary." This animated feature focuses on a child who escapes Kabul, leaving his family behind, and the story of how, 20 years later, he is still coming to terms with what happened to him and the human traffickers that victimized him on the journey.
Additional Resources
How a Rural Women's Paper Became a Muckraking Phenomenon in India
What Diversity Looks Like in Investigative Newsrooms Around the World
What to Watch: Shortlisted Oscar-Nominated Documentaries in 2021
---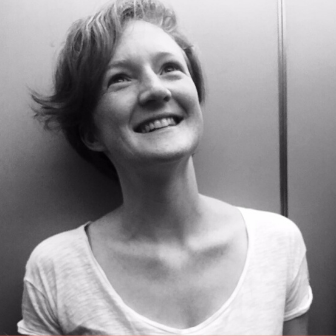 Laura Dixon is GIJN's associate editor and a freelance journalist from the UK. She has reported from Colombia, the US, and Mexico, and her work has been published by The Times, The Washington Post, and The Atlantic, among others. She has received reporting fellowships from the International Women's Media Foundation and the Pulitzer Center for Crisis Reporting.