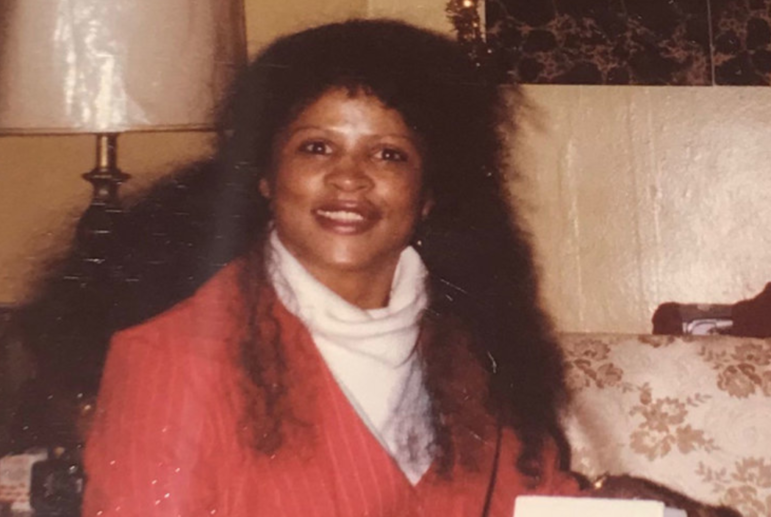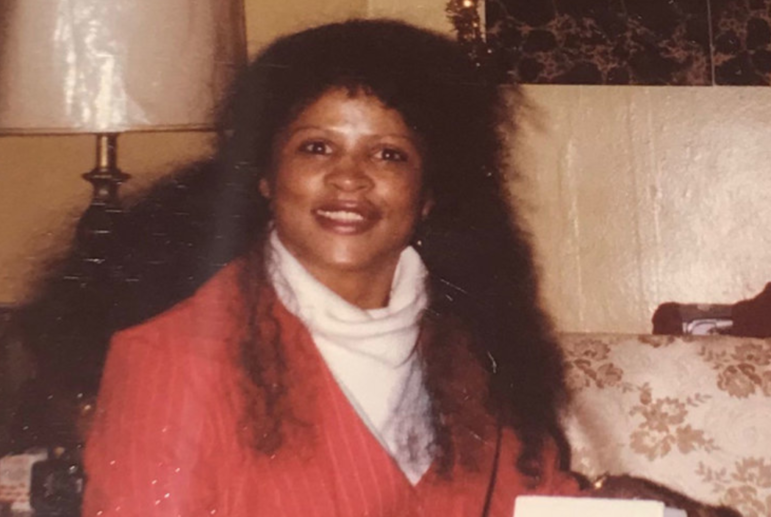 "Unforgotten": Student Journalists Capture the Stories of 51 Women Slain in Chicago
Read this article in
Gwendolyn Williams was a child of South Side Chicago.
She was a fashionista, a dancer, and a fierce animal lover who adored homemade grits and cornbread. The 44-year-old was a protector — the oldest of six children — raised by a single mother.
In 2002, Williams was found dead, covered in blood, behind a dollar store.
She's one of 51 women whose bodies were dumped in abandoned homes, alleyways, and alongside highways across Chicago between 2001 and 2018. The majority of victims were Black. Many were dismembered and discarded in trash cans or garbage bags.
The sisters, aunts, and mothers of more than half dozen of these women are now speaking out after a group of young student journalists published an investigative project that "humanized" their loved ones.
"There's so much more to their life that they lived previously than that moment when they were killed," Roosevelt University journalism professor John W. Fountain told Oxygen.com. "I'm very aware that 'If it bleeds, it leads,' but we miss so much of humanity."
Fountain, a former New York Times national correspondent and Washington Post journalist, helmed "Unforgotten: The Untold Story Of Murdered Chicago Women." He was driven to embark on the project with his students after witnessing media coverage of the sensationalized slayings, which largely focused on the existence of a serial killer.
"Most of those stories centered on the fact of this sort of sensational notion of serial killing," Fountain explained. "If I think of 'Son of Sam,' or I think of 'Jack the Ripper' or John Wayne Gacy, or Richard Speck — it is hard to remember names of victims. The serial killer steals the show."
The women's final moments alive were salaciously recounted, often indelibly, in news and tabloid stories, he said. They were largely written off — sometimes erroneously — as sex workers or drug users.
"There is this mischaracterization of these women as prostitutes and drug addicts, as if they were somehow disposable," Fountain said. "That's just simply not the case. They were human. We found out through our reporting that, indeed, they were not all prostitutes, they were not all drug addicts. And even if they were, so what?"
In February 2020, Fountain's students made a pact to revive the identities of the 51 murdered women. Over three semesters, Fountain's students profiled 10 of the victims in podcasts and print. The series debuted late last year.
Nancie Carolyn Walker, a 55-year-old yoga instructor and former high school cheerleading captain, whose remains were found scattered on a highway in 2003, was memorialized by the student reporters who recounted her "passion" for dance. They also highlighted Reo Renee Holyfield's magical voice, her love of the Fourth of July, and her favorite food — a good old-fashioned peanut butter and jelly sandwich. Holyfield's decomposed body was recovered from a dumpster in 2018.
"We were not trying to solve this case," Fountain said. "We were trying to humanize the story — we weren't focusing on the serial killer, or any of the mistakes they had made. We wanted to tell who they were, how family remembered them, the story of life, rather than the story of death. There were a lot of tears."
"Unforgotten" is based on the meticulous, data-driven research of the Murder Accountability Project, a nonprofit that tracks cold case killings using computer algorithms. In 2019, the organization linked the murders of the 51 women — whose bodies were found in relative proximity across south and west Chicago — to one or more serial killers. Its algorithm utilizes FBI data to pinpoint "clusters" of killings that have an "elevated probability" of serial murder.
"These 51 women were not murdered by 51 separate men," Thomas Hargrove, the founder of the Murder Accountability Project, told Oxygen.com. "That simply did not happen."
Hargrove, a former journalist, described his organization's algorithm as a "serial killer detector."
"For a decade, [the algorithm] has been signaling 'red alert' about a cluster of murders in Chicago, in which a very low percentage of the murderers were arrested," he added. "When you put names and narratives to the murders, it just screams serial murder. These women were almost all killed outdoors, and their bodies were deposited in garbage cans, and alleyways, empty buildings, abandoned properties. In many cases, the trash cans were set on fire."
DNA samples, however, were only obtained from 18 of 51 of the murdered women, none of which yielded a cross-match in the series of cold cases, according to the Murder Accountability Project's research.
Authorities have since dismissed theories regarding the possible existence of a serial killer.
"Each of these cases has been reviewed by detectives who are detailed to the FBI's Violent Crimes Task Force," a spokesperson for the Chicago Police Department told Oxygen.com in a statement. "There is no evidence linking the cases to each other or to suggest there is a serial killer responsible for these homicides. Detectives are continuing to investigate the cases individually as CPD works to seek justice on behalf of the victims and their families."
Nonetheless, Hargrove said that thousands of murders have gone unsolved in Chicago since 2000, and he commended the Roosevelt student journalism project that built on his research.
"To put a human face on this and to document the truth of the suffering behind these thousands of unsolved murders is a good thing," he said. "We've gotten kind of blasé about how often murders go unsolved — and I'm afraid they go unsolved a lot. Most murders are not cleared through arrest in Chicago. It's been that way for a long time."
Gwendolyn Williams was born in 1957 — at the height of racial segregation — in Birmingham, Alabama. In 1965, she and her mother settled in Chicago. Their home stood down the street from old Comiskey Park, the storied baseball stadium.
She married a Vietnam war veteran in the 1970s, but was later widowed. Toward the end of her life, Williams coped with mental health issues, her family said.
"She was the best big sister a girl could ever ask for," Sharon Pritchett, Williams' youngest sister, told Oxygen.com. "She would do anything for me. She would do anything for her brothers and sisters. She was always there when we needed her. No matter what was going on with us, if we needed her, she was there."
On June 12, 2002, Gwendolyn Williams' body was found behind a Chicago Dollar Store. The 44-year-old had been raped and strangled.
"I was shocked," Pritchett recalled.
She saw Williams only hours earlier. Pritchett, then in her 30s, had been recovering at home from a surgery when her older sibling stopped in to check on her. At one point, Williams got a phone call and abruptly left, Pritchett said. On the way out the door, Williams gave her sister's Dalmatian a big smooch. It was the last time Pritchett saw her sister alive.
The next day, homicide detectives called and broke the news to her. Pritchett vividly remembers hanging up the call and fixating on her dog. Its white fur was still stained red with her slain sister's lipstick.
"My dog had her lipstick planted on her face and it looked like it was fresh," Pritchett said. "She just kissed the dog less than 24 hours ago."
In the following days, police turned up few leads. DNA underneath Williams' fingernails, and other genetic evidence possibly belonging to her killer, was collected by detectives.
"She fought him," Pritchett added. "She scratched him up. Gwen was protective. She was a fighter. And she wasn't afraid of anyone."
The case went cold and stayed that way for nearly two decades.
But 16 years later — and more than a 1,000 miles away — investigators appeared to have finally caught a break. Chicago cold case detectives, revisiting Williams' case file, re-entered the unidentified DNA evidence found on Williams' body into an FBI database. It allegedly matched a 56-year-old homeless man living in Tampa, Florida.
The man in question was arrested on a first-degree murder warrant, interviewed by detectives, but then released. He was never extradited to Illinois to face charges in Williams' murder.
"It was devastating," Pritchett said. "There was never closure. If you don't have justice, you don't have closure. We go visit her at her grave knowing someone got away with it and it just hurts. It pisses you off. You have people that just don't care."
Prosecutors ultimately deemed the DNA evidence tying the potential suspect to Williams' murder to be "insufficient."
"After an extensive and thorough review at the time of the incident and again as recently as 2019, we concluded that the totality of the evidence is insufficient to support criminal charges," the Cook County State's Attorney's Office said in a statement sent to Oxygen.com. "Additionally, an Illinois Appellate Court decision in 2017, has severely limited prosecutors from filing criminal charges solely based on the presence of DNA evidence, which impacted our decision in this case. The CCSAO is committed to the work of justice and fairness as we continue to charge and prosecute cases when appropriate to do so based on the evidence and law."
Pritchett, meanwhile, was outraged. She accused Cook County prosecutors of a "lack of empathy."
"I feel like they have failed us," she said.
The 50-year-old financial strategist was stunned when Fountain's students contacted her last year.
"We were excited," she said. "We were glad they were doing the story — people have to know these stories."
Samantha Latson, the 21-year-old student reporter who profiled Williams, was driven to "humanize" her after seeing a bit of her own family in the slain woman.
"I can identify with these women — in seeing Gwendolyn Williams, I saw my aunt," Latson, a senior journalism major at Chicago's Roosevelt University, told Oxygen.com. "Quite frankly, I could have been one of these women."
Latson said she was disturbed by how the police and media "tainted" Williams' memory.
"It was important to me to humanize Gwen Williams because I look at her sisters and they're still grieving," she added. "In the story, we talked about her being a great cook, about her being a protector, shielding her sisters. But unfortunately, no one was there to protect her that night. This could have been any woman."
Pritchett, too, hopes the "Unforgotten" series will put renewed pressure on police and county prosecutors to solve her sister's murder.
"We're still fighting for justice," she said.
This piece first appeared on March 3, 2020, on Oxygen, an NBCUniversal-owned television channel aimed at women. The story is republished here with permission. 
Additional Reading
Tips for Interviewing Victims of Tragedy, Witnesses, and Survivors
The French Journalists Behind Trail-Blazing Investigations into Sexual Violence
Investigating Sexual Abuse: Reporting Tips and Tools
---

Dorian Geiger is a national crime reporter for NBC Universal and Oxygen. Also a producer and filmmaker, Geiger's journalism has appeared in publications including The New York Times, the BBC, The Toronto Star, and The Daily Beast.