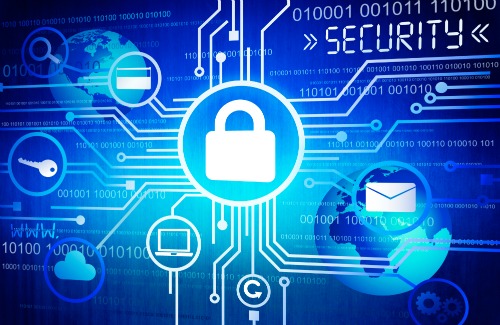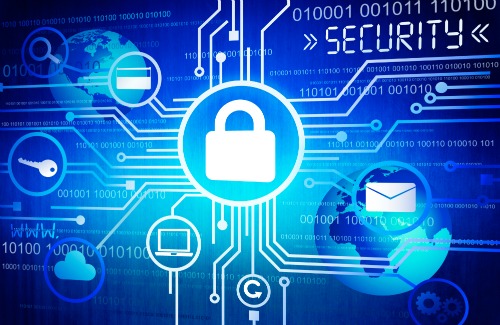 About two-thirds of investigative journalists surveyed (64%) believe that the U.S. government has probably collected data about their phone calls, emails or online communications, and eight-in-ten believe that being a journalist increases the likelihood that their data will be collected. Those who report on national security, foreign affairs or the federal government are particularly likely to believe the government has already collected data about their electronic communications (71% say this is the case), according to a new survey of members of Investigative Reporters and Editors (IRE) – a nonprofit member organization for journalists – by the Pew Research Center in association with Columbia University's Tow Center for Digital Journalism.
Thus far, concerns about surveillance and hacking have mostly fallen short of keeping many journalists from pursuing a story or a source; Just 14% say that in the past 12 months, such concerns have kept them from pursuing a story or reaching out to a particular source, or have led them to consider leaving investigative journalism altogether.
Still, these concerns have led many of these journalists to alter their behavior in the past 12 months. Nearly half (49%) say they have at least somewhat changed the way they store or share sensitive documents, and 29% say the same of the way they communicate with other reporters, editors or producers.
And among the 454 respondents who identify as reporters, 38% say that in the past year they have at least somewhat changed the way they communicate with sources.
When it comes to external protection from digital threats like surveillance and hacking, these investigative journalists do not put much stock in their internet service providers (referred to as ISPs). Just 2% have "a lot of confidence" their ISP can protect their data from being accessed by unauthorized parties, while 71% have not much or no confidence at all.
News organizations get mixed reviews for their ability to protect the security of their employees' communications. Among those who work for news organizations (589 of the 671 journalists surveyed), half say their employer is not doing enough to protect journalists and their sources from surveillance and hacking, while about the same share (47%) says they are doing enough. Just 21% say their organization has taken steps or implemented policies in the past year to protect journalists and their sources, while 36% say their organization has not, and 42% do not know. About half (54%) report getting no formal training or instruction on electronic security issues from professional sources such as journalism associations, news organizations or journalism schools.
Still, other issues are more pressing for the profession than surveillance and hacking. When asked to rank four challenges facing journalists today, an overwhelming majority (88%) of journalists identify decreasing resources in newsrooms as their top concern. No other issue comes close. Following far behind are: legal action against journalists (5%), electronic surveillance by governments or corporations (4%) and hacking targeted at journalists or news organizations (1%). Furthermore, relatively few journalists (27%) have spent at least "some time" in the past 12 months researching how to improve their electronic security.
Overall, these data paint a complex picture in which investigative journalists on the whole feel vulnerable to surveillance and hacking, but not to the degree that most are changing their journalistic practices dramatically or investing energy into figuring out how to do so. And nearly all of those surveyed (97%) say that for today's journalists, the benefits of digital communication like email and cellphones outweigh the risks. Just 3% say the risks outweigh the benefits.
---
About This Survey
The analysis in this report is based on an online survey conducted from December 3-28, 2014, with a representative sample of 671 journalists who are members of Investigative Reporters and Editors, Inc. (IRE). The 671 investigative journalists include a mix of reporters, producers, editors, data specialists, photojournalists and others, and comprise a wide range of coverage areas.
The survey was written and analyzed by Pew Research Center staff, and field work was conducted by Princeton Survey Research Associates International (PSRAI). Email invitations containing individualized survey links to access the online study were sent to 2,723 investigative journalists in the United States who are members of IRE. Members who were not based in the United States, or who did not identify themselves as practicing journalists (educators or students, for instance) were excluded from further sampling. Journalists also had the option of returning a print version of the survey through the mail.
For information on the research approach, see the Methodology section.
---
This article was originally published as

Investigative Journalists and Digital Security: Perceptions of Vulnerability and Changes in Behavior by the Pew Research Center, and is reprinted by permission. For more detailed information see the full the report and companion interactive page. 
About the Authors
Jesse Holcomb is a senior researcher at the Pew Research Center and author of studies on the changing news ecosystem, non-profit news, the use of social media in journalism, and media coverage of religion. Amy Mitchell is director of journalism research for the Pew Research Center and specializes in how technology is changing the flow of news information today. Kristen Purcell is associate director for research at Pew Research Center's Internet Project and has authored reports on news and information consumption in the digital age, the rise of online video, and the burgeoning apps culture.