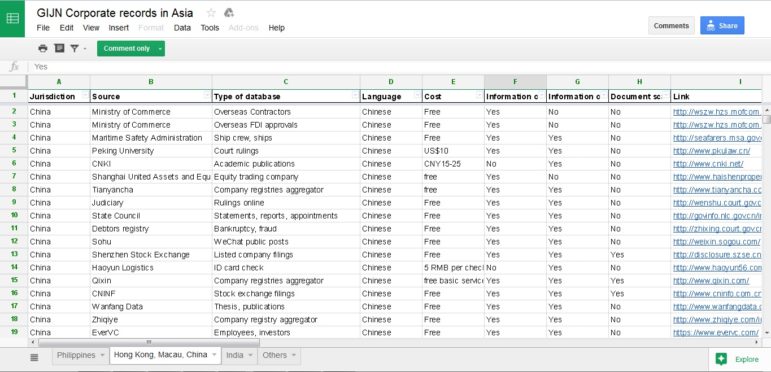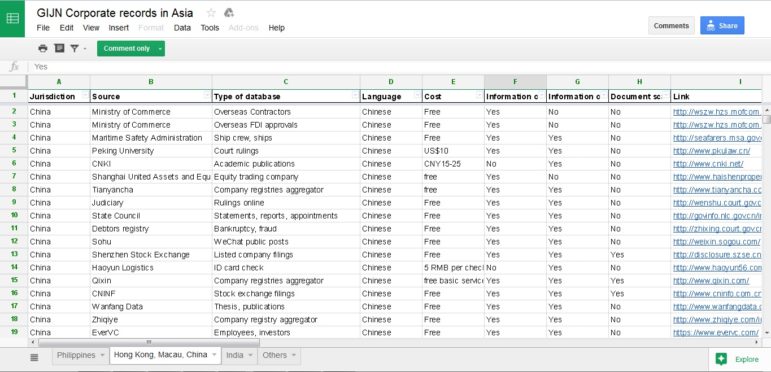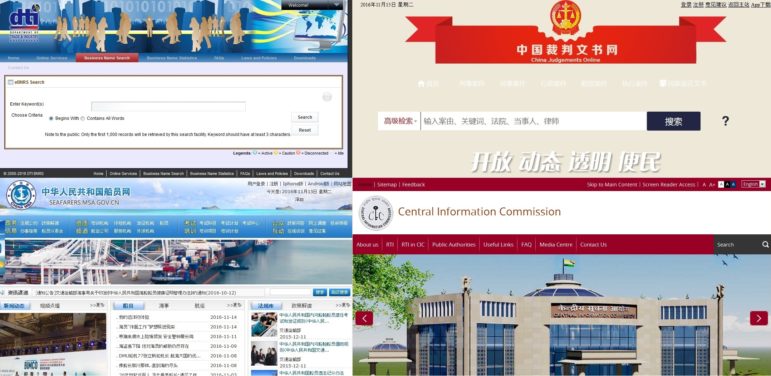 The paper trail has changed — money now moves digitally and business registries are databases — and this lets journalists do more than ever before in tracking people and companies across borders.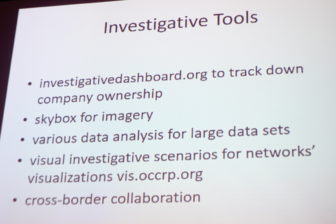 Backgrounding an individual or a company? Following an organized crime ring? The key to uncovering corruption is to "follow the money" — to discover who owns what, who gets which contract, and how business are linked to each other.
At GIJN's 2nd Asian Investigative Journalism Conference in September, Patrick Boehler — digital editor of the International New York Times — shared a useful list of ministries and entities in China where journalists can request corporate records and start looking for telling data. Click on the image below to access the full list.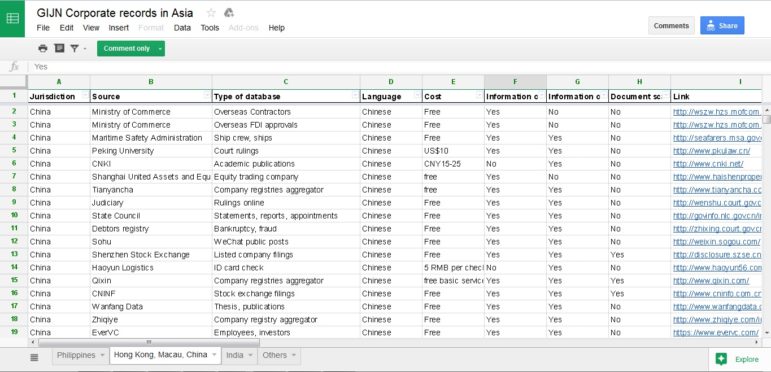 The spreadsheet also includes corporate records one can request from Philippines and India, supplied by Karol Ilagan, from the Philippine Center of Investigative Journalism and Ritu Sarin, from The Indian Express.
---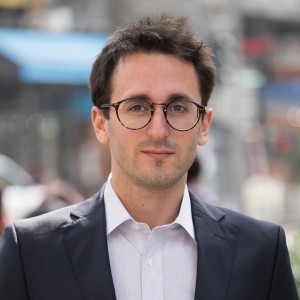 Thanks to Patrick Boehler for assistance on this article. Patrick is a digital editor at the International New York Times and lecturer at the Journalism and Media Studies Centre at the University of Hong Kong. He has previously written for the South China Morning Post, the Wall Street Journal, Time, Bloomberg and Foreign Policy.