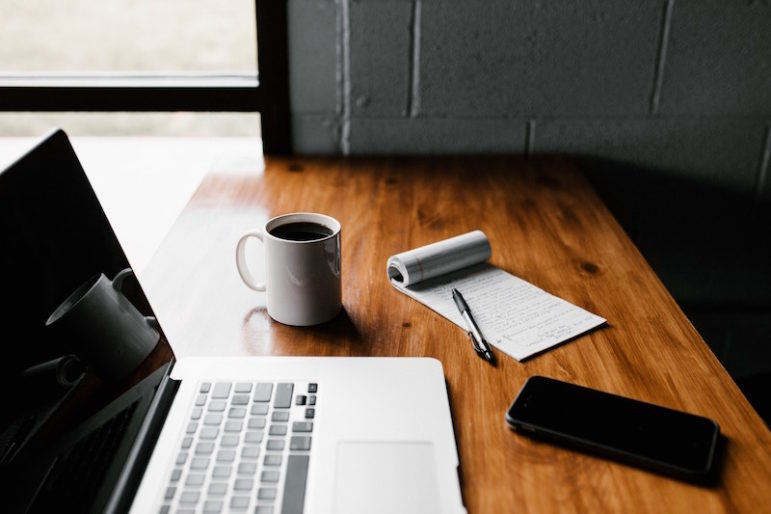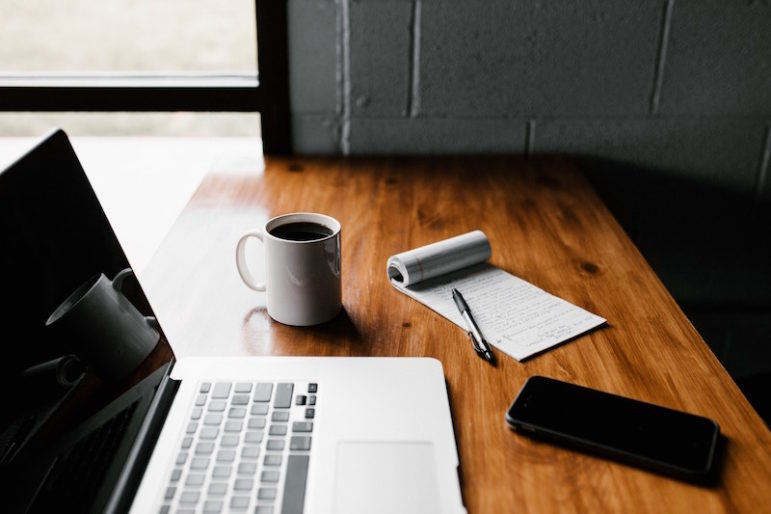 Photo: Andrew Neel / Unsplash
Tips for Freelance Investigators: Finding the Story, Maximizing Earnings, and Managing Your Business 

So you've spent your own money to report from the field on an investigative story for which you have a modest contract. This is the moment – perhaps the only moment – where you have an opportunity to make a true net profit, and gather the nuts for the coming financial winter.
Freelance investigative journalists need to get into the habit of seeking multiple sales opportunities for every reporting expedition, if they are to thrive or even survive.
For instance, a contracted reporter in the field could also do a prearranged Skype report for an international broadcaster; mark off material in their notebook for a later magazine feature; get a Q&A interview with an official for a relevant trade publication; record audio for radio; file in other languages where possible; list new pitch ideas on site; and get contacts on the fringes of the main story for an off-agenda investigative sidebar. 
Of course, freelancers have the benefit of editorial independence, and a rich history of off-agenda impact going back to Seymour Hersh's My Lai massacre story. But they also need to squeeze value from every newsgathering effort, because theirs is simply the most difficult of all media professions.
Former Center for Investigative Reporting correspondent Mark Schapiro – now a journalism lecturer at the University of California, Berkeley – said during the "Business of Freelancing" panel at the 11th Global Investigative Journalism Conference that, above all, agility across styles, subjects, story packaging, and media formats was the single most important strategy for a viable career.
"You need to remember that the less complex stories often pay much better," said Schapiro. "That we live in a multimedia world. Remember that you can triple your income if you can sell it to a TV show, working with a producer, who will gladly help you with the guidelines."
Carolyn Thompson, a freelance data journalist based in Nairobi, said collaborations were now just as important for independent reporters as they were for news organizations.
Thompson was part of a team that – using an innovative mobile phone survey – revealed how government units had forced thousands of people off their land in South Sudan.
"Especially when you're working by yourself in a difficult region, you need to find other freelancers as a kind of support network," said Thompson. "It was incredibly helpful for me. I would bring data skills and connections to international publications, and freelancers I connected with would contribute local contacts and insights. And we would bounce ideas off each other."
Meanwhile, Emmanuel Freudenthal, who has produced several solo investigations around Africa, pointed out that even successful story strategies like these can only happen if freelancers already have a sound business plan in place.
However, he stressed that despite all of the lifestyle challenges – the lack of healthcare, paid vacation, and a regular wage – an investigative freelance career remained worthwhile for those with the drive.
"There are, in fact, several upsides, believe it or not," he said. "If one editor says no, the story doesn't die – you can just go to another editor, and then another. And there is no editor telling you to drop a story that is maybe taking time. And there are no water cooler politics!"
Tips for Finding the Story
Read or subscribe to lesser-known journals, trade magazines, and local publications. Schapiro said: "Every reporter is reading The New York Times and The Guardian, etc. You need to be reading what other journalists are not."

Use the free resources at libraries, and the knowledge of librarians. One reporter at the session said a librarian's tip on how to custom-filter results on the library's LexisNexis search engine was what led him on a two-year reporting job.

Use your friends and relatives as sounding boards for your story ideas and angles, and ask them the best story they've heard. "What's the most interesting story you've heard at a dinner party?" is a useful question.

Read court records and blogs whenever possible, and then think about any patterns that emerge.
Tips for Managing Your Business
Use free online admin tools to manage your costs, such Smart Receipts Plus to organize your expenses. Freudenthal said you should also consider using apps that remind both you and your client of invoice deadlines.

Having created a budget for your freelance business, try to identify a minimum fee for your work, and be prepared to decline projects that go below that number. 

Explore possible grant opportunities through sites like

International Journalists' Network

and the Global Investigative Journalism Network

, where you can see how your work might match up with what funders want. 

List your story ideas in terms of projected income and time sensitivity, and return to the less urgent stories and features when the big-story cupboard runs bare.

Use your unpaid vacation time for rest, rather than using it as admin time, or trying an off-the-cuff travel story. You'll need your batteries recharged for the challenges ahead.

Use social media to promote your work, and yourself – even though this might seem contrary to your nature as a journalist. And make sure that your email contact address and experience areas are clearly visible on your website. Review your past work and contact list, and see whether you can position yourself as a specialist in a certain subject.

Pitch when you have the solid story idea or "minimum story" in hand – not after you've spent time and resources chasing the whole story.
Tips for Maximizing Your Earnings
Read or view as many news outlets as possible, and master their styles.

Assess whether you can divide your story into parts that you can sell or repackage individually. 

Consider multimedia versions of the same story, and don't be intimidated by unfamiliar media formats. And set up standing arrangements with producers at TV and radio broadcasters to do on-the-spot field reports, which often pay up to $300 for two minutes of chatting. 

Try to avoid pay-by-the-word contracts if you're a writer, since investigative stories often either don't work out, or take more time to verify, or are cut by the publisher. Instead, try to negotiate contracts where you are paid a guaranteed weekly or monthly stipend for research time, with a non-guaranteed go-to-publication bonus. You can motivate for this structure by explaining that no kill-fee clause would be necessary, and that you might consider a limited and simple copyright clause. In any contract, make sure you are not on the hook for liability.

Set firm personal deadlines. Thompson said: "Look, you can learn as you go. But I set [this conference] as a deadline to publish a major story, or I wouldn't go, or maybe I shouldn't be a freelancer. And here I am!"




---
Rowan Philp was chief reporter for South Africa's Sunday Times for a decade, a period book-ended by fellowships at The Washington Post and MIT. Rowan has reported from 27 countries, and his 2014 report revealing Russia's secret effort to sell eight nuclear reactors to the South African government was credited for a role in the scrapping of that deal last year. He is a regular contributor to GIJN.