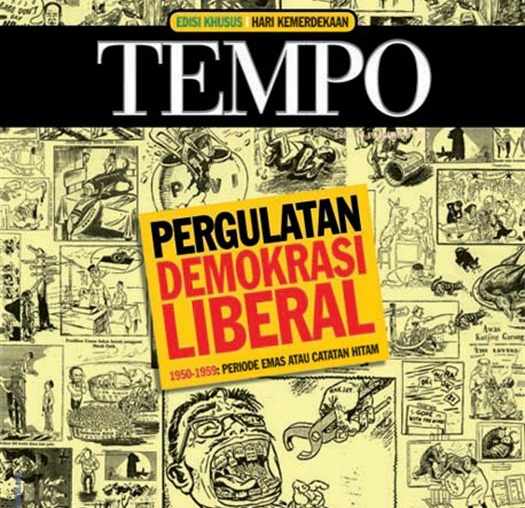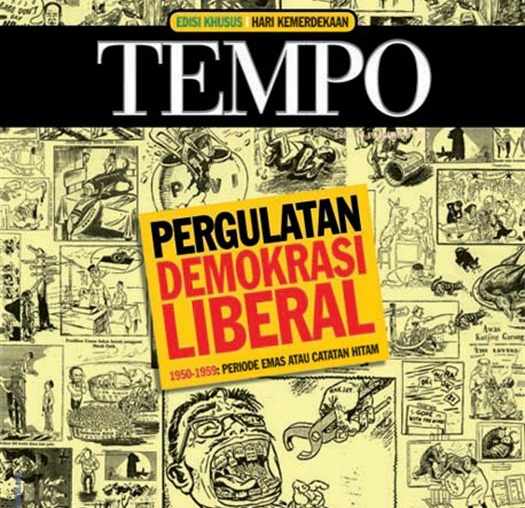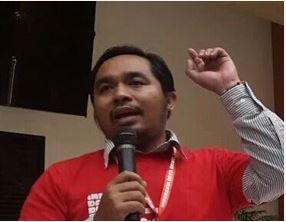 It was 6 March 1971 when the first edition of the Tempo was published. This year marks their 45th anniversary and over that time the Indonesian weekly magazine has gone through a lot, including a temporary closure under the Soeharto regime.
In this interview, Wahyu Dhyatmika, investigative journalist at Tempo, talks about the evolution of the magazine and how they are trying to adapt to the digital age, considering the development of news apps and the creation of specific mobile content. Tempo is a media partner for the Jakarta Editors Lab, GEN's first hackdays in Indonesia. According to Wahyu, the city's media landscape is highly competitive.
March 2016 marked Tempo's 45th anniversary. Can you tell us a bit more about the evolution of the magazine? What do you think have been the factors that allowed you to publish for so long?
In our 45-year history, surely Tempo has undergone its own ups and downs that, one way or another, put this media house in its place today. One of the defining moments for Tempo was its temporary closure in 21 June 1994. At the time the Soeharto regime was in power and they banned Tempo for its investigative report on a government contract to buy several former East German warships for the military.
After that, Tempo went underground, published as an online news portal while maintaining its role as a feisty watchdog.
That moment in history has contributed to what Tempo has become today: an independent, investigative and increasingly digital news publication that always put the public interest at its heart. We are proud to be known as the only media in Indonesia that consistently publish investigative stories. At the same time, we believe it's paramount to always be independent, because the main reason for our existence is to serve the public.
Those are the factors that helped Tempo last so long.  And we are convinced that in these trying times, when all media are facing difficulties due to the digital disruption, those factors will help differentiate our values and propel us forward.
Who is your audience? How do you target them?
Our audience is each and everyone who enjoys quality journalism, hence the only way to reach them is to keep producing great journalism in all forms possible. To be honest, that is not always easy in this time when traffic and clicks have increasingly become major parameters to value a media organization.
We actually had our own "episodes" where editors in our newsroom clashed about the best way to engage our audience. We eventually agreed that it is important to always be able to adapt to the latest form and platform available, as long as we maintain our values and principles.
How are you adapting to the digital age? Do you have a mobile and social media strategy? How do you use or plan to use social media platforms and chat apps to distribute your content? How do you feel about the rise of platforms as publishers?
We are in the process of adapting to digital age this very moment. As a legacy publication that has a long and rich history in print, it's not always easy to bring all of that depth and flavours online. Compromises and adjustments are necessary, as long as we don't violate our basic instinct as an independent, investigative and public medium.
In this process, it is important to have a sound mobile strategy, since our mobile audience is increasing to almost half of our total audience. Currently, we are thinking about several experiments on producing a mobile-first news app and creating a distinct production for our mobile readers. It's in our pipeline.
As for social media, we believe we will increasingly rely on them for our traffic and making sure our content is discovered. Currently, we have integrated our social media team in the newsroom and created a workflow where the editors and social team work closely side by side. So far, it has been effective to optimize our social media strategy. In the future, we need to produce more tailor-made content for different social media and chat apps, since every platform has its own crowd and unique features.
We believe that the rise of platforms as publishers is inevitable, and that's why we are developing our own platform to distribute our content to our loyal communities, while keep serving those who are using the existing platforms.
What have been the main challenges you had to face and overcome over time?
In the New Order Era, censorship was our biggest threat. We tried to stay true to our values and serve our readers, and that cost us our existence, something we never regretted at all.
We reappeared in 1998, a few months after the old regime fell, and the challenge shifted. The biggest issue was how to keep independent and impartial in a society where everyone was now free to push their own agenda and have their own vested interest. In those times, we were sure that newsroom independence was vital in making sure we serve the best journalism possible that can help our readers navigate their way in those hitherto uncharted territories. That stance also cost us dearly: we had people throwing Molotov bombs at our office, many of our advertising contracts were canceled, our reporters were harassed, threatened, terrorized for asking the right question to the right people. We also have been sued repeatedly in court to near bankruptcy, but we never regretted that choice either.
Now the challenge is how to survive the digital era. These times are even more challenging because we are forced to introspectively question our own business models, our methods of engaging our readers, our ways of presenting news — [all of] which have been sealed in our business process for years, maybe since our inception. It's a difficult process but still an important phase that we need to overcome in order to stay relevant.
This year is also the 15th anniversary of your English edition. How is it going? Do you have plans to expand?
The English edition has always been our international flagship. We are proud that Tempo English has maintained its position as a reference point for expats and foreigners who want to learn about Indonesia from A to Z but don't speak the local language.
Obviously, Tempo English is not immune to the disruption suffered by everyone in the media industry, but we still have high hopes that it will stay strong and strive as a digital publication, riding the wave of a growing interest from the Indonesian diaspora around the world to reconnect with their homeland.
Tempo was one of the many media outlets that worked together on the Panama Papers. How did you become involved in the investigation?
I worked on the Panama Papers on behalf of Tempo. Marina Guevara from ICIJ contacted me last summer and invited Tempo to come on board. The invitation was based on Tempo's longstanding records in exposing scandals and wrongdoings. Muckraking has always been something that was associated with us, from the beginning of the 70s. Of course I jumped on that offer and quickly informed my editor-in-chief, who then agreed to follow the consortium guidelines and requirements in this collaboration. I then formed a small team of reporters to start digging into the leaks and we found several interesting names.
You'll be a media partner at the first Editors Lab in Jakarta, where different Indonesian media organizations will compete. What can we expect? What's the Indonesian media environment like?
This year's Editors Lab is an important event to try out new ideas and see which one sticks. The media environment in Indonesia is highly competitive and each newsroom has been eager to showcase its strategy for conquering the digital world, so I believe it's going to be an exciting and inspiring event, where everyone can learn from each other.
---
Wahyu Dhyatmika will be speaking at Uncovering Asia: The 2nd Asian Investigative Journalism Conference in Kathmandu on September 23-25. This story originally appeared on the website of the Global Editors Network and is reprinted with permission.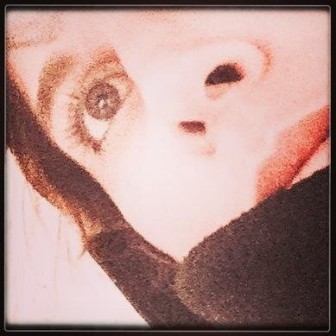 Caterina Visco is an Italian science journalist. She works with various outlets in Italy such as wired.it, Il Venerdì di Repubblica, L'Espresso, Le Scienze, Mente e Cervello and Nova – Sole 24 Ore. She was a visiting scholar and researcher at the UC Berkeley School of Journalism and is currently a Graduate Fellow at CELSA – Université Paris-Sorbonne in Paris teaching a class in multimedia and cross-platform journalism.