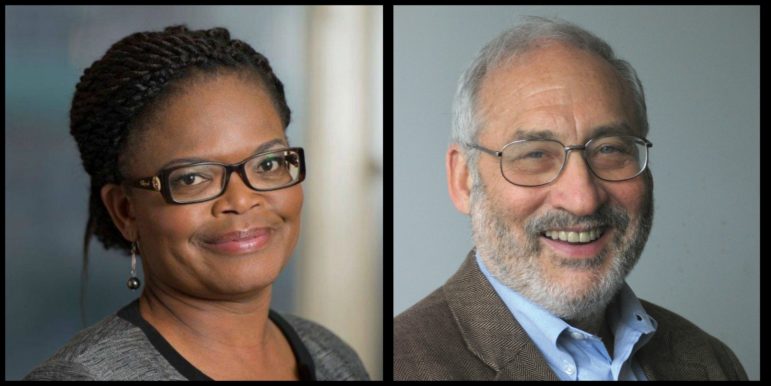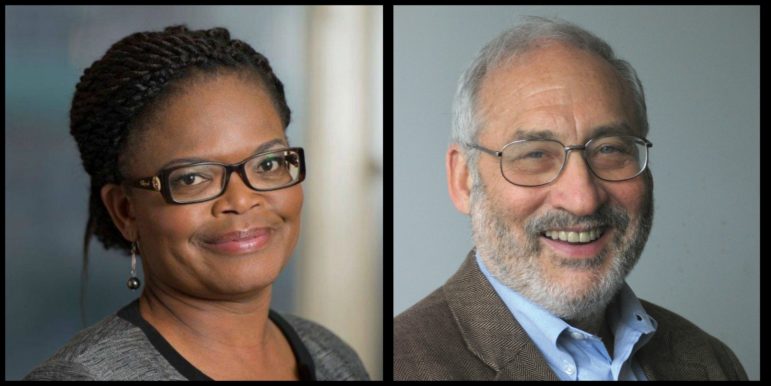 Nobel Prize winning economist Joseph Stiglitz and human rights attorney Beatrice Mtetwa will be the keynote speakers for November's Global Investigative Journalism Conference in Johannesburg.
The conference, held every two years since 2001, is the seminal training and networking event in international investigative reporting. #GIJC17 is expected to draw top journalists from over 100 countries to Johannesburg from November 16-19.
Professor Stiglitz is widely considered one of the world's most influential economists. An expert on development and inequality, he is a professor at Columbia University, former chief economist at the World Bank, and a cabinet member of U.S. President Bill Clinton's administration. In 2011, Time named Stiglitz one of the 100 most influential people in the world. He is also a strong advocate of watchdog reporting.
"Investigative journalism is absolutely essential," Stiglitz says. "Together with civil society and an active citizenry, it is an essential part of a well-functioning democracy."
 The New York Times called Mtetwa Zimbabwe's top human rights attorney for her work protecting journalists in the country. Since she started practicing in 1990, she has been harassed by the Zimbabwean government through arrests, prosecution and physical assaults. Among her many accolades, Mtetwa has been awarded by the Committee to Protect Journalists, the Law Society of England and Wales and the American Bar Association.
Stiglitz will highlight the evening banquet at the conference on November 18, while Mtetwa will give the Carlos Cardoso Memorial Lecture on November 16.
Stiglitz and Mtetwa will join the world's top investigative journalists at a time of unprecedented attacks on the news media worldwide. This will be the tenth Global Investigative Journalism Conference and the largest-ever gathering of investigative reporters in Africa. The event, held at the University of the Witwatersrand, is co-hosted by the Wits Journalism department and the Global Investigative Journalism Network, and this year includes the annual African Investigative Journalism Conference.
Confirmed speakers include a half-dozen Pulitzer Prize winners, including ICIJ's Panama Papers team, data journalism pioneers, specialists in tracking dirty money and looted wealth and experts on security and media law. Among those coming are journalists from South Africa's amaBhungane, Peru's Ojo Publico, India's Centre for Investigative Journalism, Columbia University, Philippines' Rappler, The New York Times, the Financial Times, AP, the BBC, The Guardian and Arab Reporters for Investigative Journalism.
More than 120 panels are planned, including sessions on corruption, cross-border reporting, online search strategies and data journalism, as well as workshops on mobile journalism, security and funding. There will be tracks on business investigations, new journalism models, security, and teaching.
For more information about the conference, or to register, go to our conference site. For press inquiries, please email us here.
---
Joseph E. Stiglitz
Joseph E. Stiglitz is a renowned scholar and teacher of a new branch of economics that he created, the "Economics of Information." He also helped pioneer such pivotal concepts as theories of adverse selection and moral hazard, which have now become standard tools of policy analysts and economic theorists. In 2001 he shared the Nobel Prize for Economics for showing how "asymmetric information" can provide the key to understanding market phenomena such as unemployment and credit rationing.
Recognized around the world as a leading economic educator, Prof. Stiglitz has written textbooks that have been translated into several dozen languages. He has taught at Princeton, Stanford, and MIT, and was the Drummond Professor and a fellow of All Souls College, Oxford. He is now a professor at Columbia University in New York.
Prof. Stiglitz served as chief economist and senior vice-president of the World Bank from 1997-2000. He was a member of the U.S. Council of Economic Advisers from 1993-95, during the Clinton administration, and served as CEA chairman from 1995-97.
In 2009 he was appointed by the president of the United Nations General Assembly as chair of the Commission of Experts on Reform of the International Financial and Monetary System, which released its report in September 2009 (known as "The Stiglitz Report").
Stiglitz has made major contributions to macroeconomics and monetary theory, development economics and trade theory, public and corporate finance, theories of industrial organization and rural organization, and theories of welfare economics and income and wealth distribution. His latest book is the best-selling The Great Divide: Unequal Societies and What We Can Do About Them.
---
Beatrice Mtetwa
Beatrice Mtetwa is an adjunct professor with Carleton University in Ottawa, a counselor in the International Bar Association's Human Rights Institute and the former president of the Law Society of Zimbabwe.
Ms. Mtetwa has an LLB degree from the University of Botswana and Swaziland. She worked as a prosecutor in Swaziland from June 1981 to March 1983, and later in the same capacity in Zimbabwe from 1983 to 1989, before going into private practice.
She has litigated on human rights issues since 1990 with an emphasis on freedom of expression and freedom of the media and freedom of association, and has received various local, regional and international awards in recognition of her work.
Among her honors: the Law Society of England and Wales Human Rights Lawyer of the Year (2003); Index on Censorship Law Award (2006); Committee to Protect Journalists (Media Lawyer) in 2005 and in 2008 (in recognition of Defending the Highest Ideals of Journalism); Felicia and Sydney Kentridge Award for Service to Law in Southern Africa (2009); American Bar Association International Human Rights Award (2010); Inamori Ethics Prize (2011) from Case Western University, Cleveland; the International Woman of Courage Award in 2014 (US State Department); and the Ivan Allan Jr Prize for Social Courage in 2014 (Georgia Tech, Atlanta).