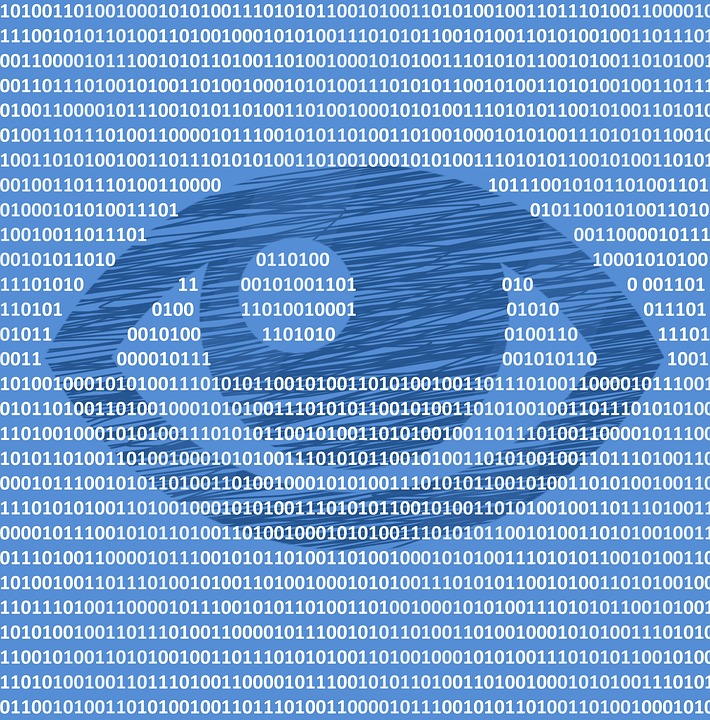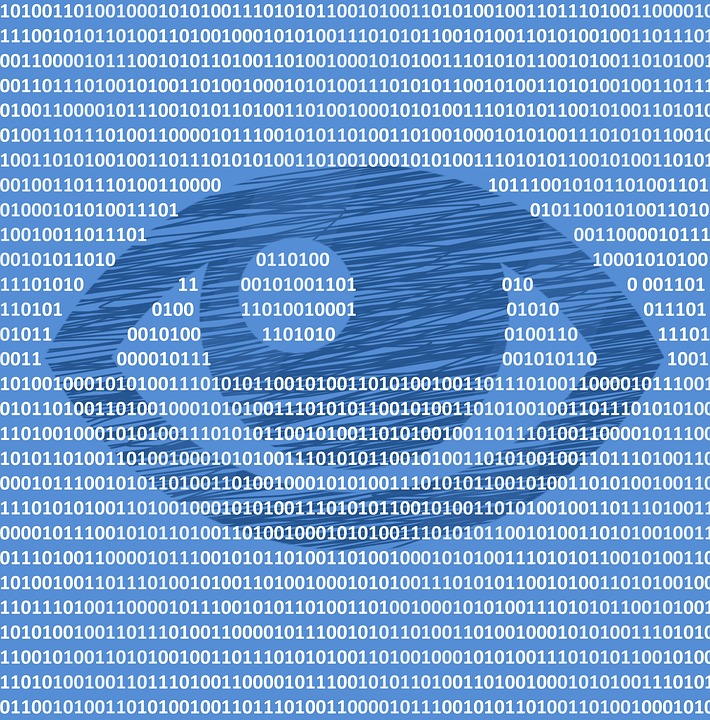 South Africa's State of Surveillance: How Journalists Are Targets for Spying
In 2012, the journalists at South Africa's Sunday Times who investigated a property scandal involving the country's then-chief of police, discover that his underlings launched a fraudulent scheme to tap their phones.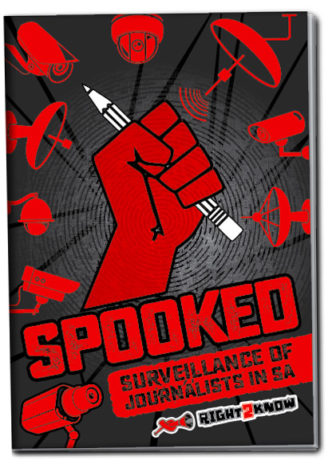 In 2015, a community journalist in the province of Mpumalanga digs at the dirty deals and political violence surrounding the then-premier of that province. The premier warns that national intelligence structures are briefing him on the movements of journalists in his province and who they meet with when they plot against him.
In 2017, a journalist at City Press, another Sunday paper, exposes major corruption scandals in South Africa's water department, going straight to the office of the then-minister. Soon after that, the journalist is warned: intelligence operatives are monitoring your phone.
There has been a growing body of evidence in South Africa that state spies have been targeting journalists. Many simply treat it as an occupational hazard.
Earlier this month, the Right2Know Campaign (R2K), released Spooked: Surveillance of Journalists in SA, which looks at 10 case studies of surveillance against journalists, to unpack what happened, how it happened and which parties appear to be responsible. The aim is twofold: to give journalists a better picture of the threats they might face so they can better defend themselves, and to rally the broader public to join the campaign to end these abuses and the bad policies that enable them.
R2K is an activist organisation working on transparency and freedom of expression in South Africa, but how we started working on surveillance reform is a funny story. R2K formed in opposition to South Africa's infamous "Secrecy Bill," national security legislation proposed by the former administration of President Jacob Zuma in 2010. Though the bill has been neutralized in the face of widespread civic protest, during the Zuma years my colleagues and I at R2K watched the security agencies grow in power and influence. This was under a democratic constitution that enshrines freedom of expression and privacy, and very consciously seeks to place the spy agencies under democratic control in light of the abuses and excesses of the former apartheid security structures.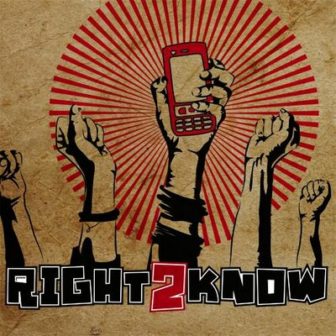 R2K has emphasised that surveillance is something that should concern everyone, not just members of the media. In 2015 we published an investigation of state spying on community organisations and unions. While it has always been known that the law requires service providers to store logs of everyone's communication activity, in 2017 we discovered those logs get handed over to state agencies vastly more often than was previously thought.
But journalists in South Africa have been a particular target for state spying, and more recently, even private-sector spying. This seems to be especially true for journalists who have uncovered corruption, state capture and abuse of power, and in-fighting in crime-fighting agencies – quite simply, spies are using their tools and tech to try to sniff out reporters' sources. (This is by no means a South African problem — less than a month before we released our report, the US Justice Department revealed that it had seized journalists' phone records in an investigation of a Senate employee charged with leaking information.)
South Africa's courts have recognized that protecting the identity of journalists' sources is an "essential" part of media freedom. On top of that, the threat of surveillance can have a hugely intimidating and traumatizing effect on journalists — when a journalist fears being spied on, it can have the effect of silencing them from doing the courageous work that is expected of them. Responding to our report, political reporter Mahlatse Mahlase, chair of the South African National Editors' Forum, put it best: an attack on a journalist's privacy is an attack on the public's right to know.
At the time of writing, South Africa's main surveillance law, RICA — the Regulation of Interception of Communications & Provision of Communication-Related Information Act — faces a constitutional challenge by the amaBhungane Centre for Investigative Journalism (a member of GIJN). AmaBhungane launched their court case after learning that state intelligence agents had bugged one of their journalists, Sam Sole. For months, government agents listened to the confidential discussions he had with sources, as well as all of his personal calls with friends and loved ones. According to a subsequent inquiry, a surveillance judge had signed a warrant to intercept Sole's communications in order for the state to identify a source for one of his stories.
AmaBhungane has told the court that when the government spied on Sole, RICA failed to protect him. They have told the court that RICA is unconstitutional because it fails to protect the rights of journalists and others against surveillance abuses. R2K has joined the case as a friend of the court to support this position.
One of the key grievances that amaBhungane has put to the court is that, unlike in many jurisdictions, in South Africa the target of a bugging operation is by law never notified that they had been bugged as part of an investigation, even once the investigation has closed. This secretive approach has made it extraordinarily difficult for people who have been bugged unfairly or unlawfully to even know that their rights have been infringed, let alone take any action to protect themselves. (One possible reason that journalists make up the bulk of known cases of state surveillance is that they tend to have sources in the intelligence community who tip them off to the spying.)
The significance of a media organisation — a non-profit one, no less — signing up for this long and expensive legal process cannot be overstated. While R2K's report contains a slew of recommendations for government, the legislature and the telecoms industry, it also notes the need for South Africa's media fraternity to adopt an organized response to the risks that spying poses on their work.
Until recently, most reporters have been left to respond to these risks on an individual basis. Many have been vigilant, still others cynical, and a few naive — with habits and security protocols to match. There are global comparisons on this: Pew Research found that even though 64 percent of US investigative reporters polled imagined they'd been spied on, far fewer had changed their habits or practices to protect against it. In the case studies we looked at, when confronted with compelling evidence that a reporter had been spied on, media organizations' responses have often been a bit scattershot. In only a handful of cases has any official complaint or charge been lodged — we know of only one case where an official has been successfully charged and prosecuted for illegal spying, in the aforementioned bugging of Sunday Times journalists.
Cleaning Up the Rot
The evidence we've been able to piece together suggests these abuses have been happening for a long time, with few repercussions for the abusers. But a sudden confluence of events suggest the moment is ripe for the South African public to rein in the spy agencies. On the legislative front, aside from amaBhungane's ambitious challenge to the surveillance law, South Africa's new spy watchdog has launched a court bid to boost his independence. And in his first months as president, Cyril Ramaphosa has established an official inquiry into the State Security Agency; it can't have hurt that he himself was reportedly spied on during his bid to unseat his predecessor.
But South Africans can't put their faith in the "new dawn" of President Ramaphosa. This article started with three case studies of reporters spied on, after they took on the former chief of police, the former water minister and the former premier of Mpumalanga province. Those three characters are now the minister of police, the minister of communications and the deputy president of South Africa.
The new political guard does not look dramatically different from the old one.
So, much more needs to be done if we want to rein in our spy agencies. It requires an engaged public that is willing to raise the political cost of surveillance abuses. And it requires well-resourced investigative journalists who can double down on their work, both to fearlessly expose the excesses of our spy agencies, and to protect their sources from exposure.
---
To read the full report, go to: Spooked: Surveillance of Journalists in SA.

Murray Hunter is a researcher and organizer with the Right2Know Campaign in South Africa. In addition to surveillance reform, R2K undertakes mobilization and advocacy on protecting freedom of assembly, promoting access to information and lowering the cost of communications. Follow R2K on Twitter, Facebook and Instagram.