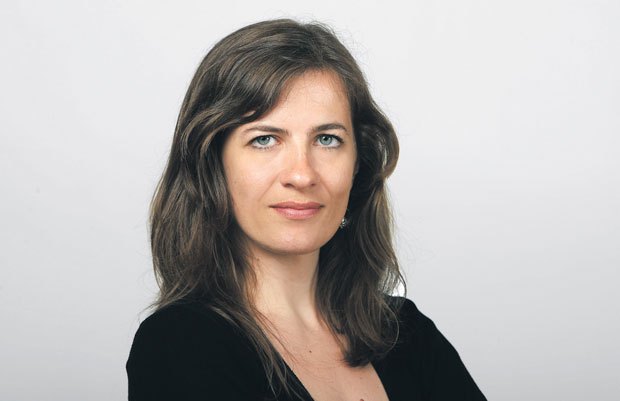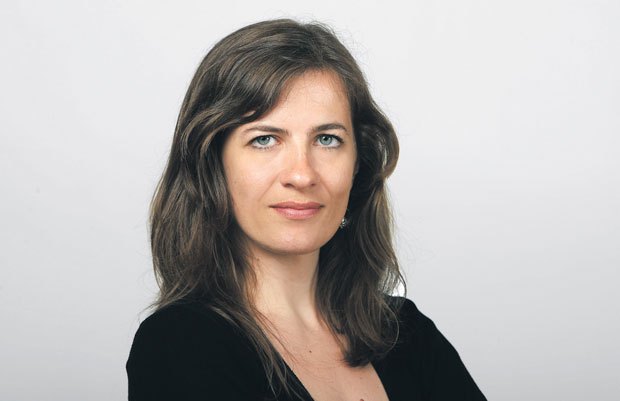 Slovenia: How a Neo-Nazi Exposé Almost Landed a Journalist in Jail
It was February 2013 when the police knocked on the door of Anuska Delic's mother. The two officers had arrived at the house in the Slovenian capital of Ljubljana at 8am to speak with her daughter concerning a criminal investigation.
Delic, a journalist for the well-respected daily newspaper Delo, was being charged with disseminating classified information. According to the stern-faced officers at her mother's door, she could face up to three years in prison if found guilty.
"She called me up and was freaking out," Delic said. She was furious and didn't understand why the police went to her family home, as she is registered as living elsewhere. "I told my mother to give the phone to one of the police officers," she said. "I first asked them to apologise to my mother."
Delic learned that she was to be charged with a criminal offence and was summoned to come in for questioning at the police station in Ljubljana. The charge, she would soon learn, related to her work reporting on alleged connections between the ruling right-wing Slovenian Democratic Party (SDS) and the controversial neo-Nazi movement Blood and Honour.
"The charges were ridiculous," she said. "They said that I had published classified information from the Slovenian Intelligence and Security Agency. But all the information they came up with was public information. They really didn't have a case."
It was the beginning of a long and exhausting legal process. For over two years Delic juggled her time between working as a journalist and defending herself in court, before finally being acquitted.
Delic is known as one of Slovenia's best investigative journalists and is a member of Association of Slovenian Journalists and the Organized Crime and Corruption Reporting Project (OCCRP).
In 2011, she began researching Blood and Honour, a neo-Nazi punk rock music promotion group which was founded in the United Kingdom in 1987. The name comes from the motto of the Hitler Youth. The group has "divisions" all over the world but has been banned in Germany, Spain and Russia.
Delic discovered connections between Blood and Honour and the then-opposition — and now-ruling — Slovenian Democratic Party (SDS) in the town of Ziri. She also wrote about an investigation by the Defence Ministry into Blood and Honour members who were working for the army.
Delic's investigation also uncovered, she said, that members of the neo-Nazi movement were involved in a mainstream political party. "This party, the SDS, is the largest and most influential right-wing party in Slovenia," she explained. "These people [Blood and Honour members] are still active among them. The party has not denounced them until this day."
Delic discovered that some Blood and Honour members were even candidates for local elections in 2014. "This is a democratic state so you are welcome to run elections on your neo-Nazi agenda," she said. "But you can not hide within the confines of a big mainstream party."
When her report was published it created a scandal in Slovenian politics. But, rather than look at the contents of her reporting, the state prosecutor instead pressed charges against Delic, believing that she could only have gotten the information from classified intelligence sources. Under article 260 of Slovenia's criminal code, publishing classified information is punishable by up to three years in prison.
"The right wing was having a field day," she said of the reaction her reporting provoked among those sympathetic with the SDS. "The right-wing media were doing everything they could to discredit me and their newspapers published blatant lies about me," she claimed. But she also got support. "In general, people were shocked that this was going on," she said.
Delic and her lawyer always believed that the state prosecutor did not have enough evidence to pursue criminal charges, and considered the trial a case of political prosecution. "I knew it was a sham," Delic stated firmly. "I knew immediately that they were just trying to put pressure on me. They were after my sources."
Although Slovenia did not have a law at the time that explicitly protected journalists from revealing their sources, the European Court of Human Rights has ruled in favour of journalists prosecuted in EU member states for refusing to give up their sources to the authorities. As soon as Delic realised she was going to be charged, and afraid that she might be monitored by Slovenia's secret service, she broke all contact with her sources. "I went public immediately because I wanted to send a message to whomever my source was," she recalled. "To let them know that our agreement was safe."
On April 15, 2015, Slovenia's news agency STA reported that state prosecutor Sndreja Zvanut had withdrawn all charges against Delic because of a "lack of evidence." Zvanut, however, stated before the judge and the media that she believed Delic was guilty. "After dropping the charges against me, the prosecutor spent ten minutes explaining why she was definitely sure that I'm guilty as charged," Delic recalled. "This really upset me — I felt there was another injustice. Although I was acquitted, I was still guilty. That's not the way the legal system should work."
After two long years in and out of a court room, Delic was exhausted. "No journalist wants to be the story," she said. She believes a huge injustice was done and the trial had put a lot of pressure on her. Yet, looking back, she also believes that it might have been worth the battle. Not only were the charges against her dropped, Delic's case resulted in a change in the law. Since October 2015, journalists and their sources are now protected under a "public interest" defence.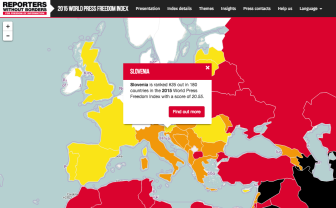 Although media freedom in Slovenia has improved drastically over the years — and in spite of being the most prosperous of the former Yugoslavian states and the first to join the EU in 2004 — the country still has room for improvement. Slovenian journalists working for the public broadcaster have reported political pressure when covering elections or politically sensitive topics, according to the 2015 Freedom House report on the country. The report also states that, unlike other former Yugoslav republics, journalists are generally free from physical harassment and intimidation. Slovenia is ranked 35th on the Reporters Without Borders (RSF) 2015 World Press Freedom Index, just below Great Britain. It is the highest ranked former Yugoslavia republic.
Delic has had enough, for a while at least. She doesn't want to see the inside of a court room ever again. After her acquittal, and the prosecutor's post-verdict statement, Delic considered pressing charges. In the end, she decided against it. "It would take another three years in court for me to get justice," she said. "I decided that my life is worth more than that."
---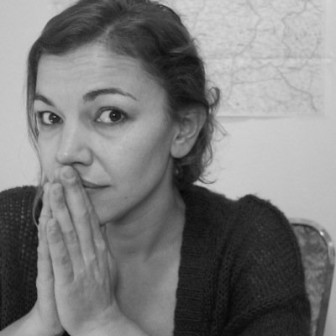 Mitra Nazar is a Dutch freelance journalist, covering the Balkans/Southeast Europe, and is EU-correspondent for the Mapping Media Freedom Project. (@Mitrala).
This article was originally published by Index on Censorship and is cross-posted with permission.