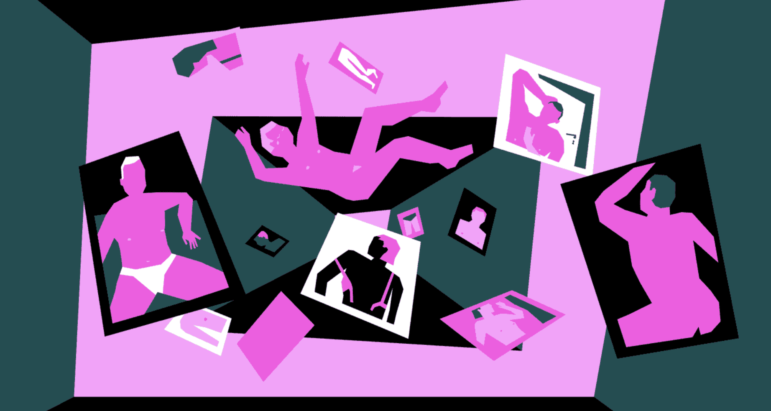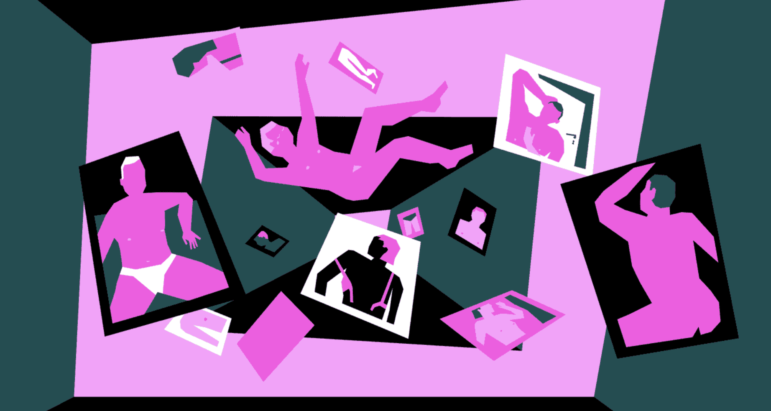 A Cross-Border Collaboration Exposes Digital Sex Crimes in Asia
Read this article in
A 38-year-old woman from Cambodia is tormented by an ex-boyfriend who threatens to share intimate photographs of her with her future husband. An office worker from Hong Kong is blackmailed by a colleague she won't date who knows of a pornographic video of her, shot non-consensually 10 years ago. A 20-year-old student from the UK is hounded by Philippine scammers after being tricked into an intimate video call over Google Hangouts.
These are the experiences of image-abuse survivors woven together by a unique collaboration among five Asian news organizations. The project, a deep dive into digital sex crimes, investigates into the layers of image abuse within the Asia-Pacific region, home to the world's largest number of internet users. It is a project that tackles sextortion, image-based sexual abuse, and digital privacy, issues that are of growing concern as we date and connect online, and share our photos and videos digitally.
Making up the cross-border team were reporters from Hong Kong's South China Morning Post, The Korea Times, Indonesia's Tempo magazine, the Philippine Center for Investigative Journalism, and Manila-based ABS-CBN. The project has garnered recognition for being a strong example of collaborative and ethical investigative journalism.
The six month-long collaboration was supported by the Sydney-based Judith Neilson Institute, a journalism educational and grant-making center launched in 2018. The project was unusual for both the subject at its heart and in the way it drew these newsrooms together.
Clare McGlynn, a professor of law at Durham University in the UK who specializes in image-based sexual abuse, commends how the reporters combined in-depth investigative work with the reality of victims' experiences and policy discussion. She also praises the way the project focused on the victims.
"The reports were grounded in the harmful nature of these practices, rather than being sensationalized, 'click-bait' reporting," she says.
A Cross-Border Team for a Cross-Border Topic
The idea for the project came out of the  South China Morning Post's newsroom. 
"We felt that this was an underreported issue, and we were interested in exploring the scope of image-based abuse and delving into its multiple layers," says Raquel Carvalho, the SCMP's Asia correspondent, and the project lead. She says her team at the Post's Hong Kong newsroom noticed the problem had become especially egregious during COVID-19, with reports from nonprofits of a severe uptick in image-abuse cases. They pitched the idea to the Judith Neilson Institute, which expressed interest.
Carvalho then began inviting news outlets to join, and, ultimately, five newsrooms and several freelancers agreed to come on board. The newly formed team began meeting online for brainstorming sessions in which they determined what they would focus on, while also recognizing that the varying audiences of the news outlets required different reporting and storytelling approaches.
"By putting this team together, we were able to produce stories that shone a light on the different shapes that image-based abuse can take, involving women, children, and also men," says Carvalho. "That was our premise and I think we have been able to show how this is a cross-border issue that is becoming increasingly pervasive, and that a lot more needs to be done in this regard."
From Digital Natives to Digital Watchdogs
Among the reporters participating in the project was Neil Jayson Servallos, then a fellow at the Philippine Center for Investigative Journalism and affiliated with The Philippine Star. Servallos — who only started working in journalism in 2018 "fresh off college" — says he's grateful for the opportunity to dive deeper into stories and develop skills to investigate digital crimes. 
"Many journalists in the Philippines are from my generation," says Servallos. "We are digital natives, and I realized that this was something upon which we should be maximizing."
Describing how he built on his own knowledge and skills with the help of open sources and security contacts, he adds: "Our understanding of technology, social media, virtual communities, etc., should be a spring from which we start acting as digital watchdogs."
Servallos says that helped offset the lack of resources and training available to reporters in the Philippines — a country in which cybercrimes have surged since the start of the pandemic, and which reported 1.29 million images and videos of child abuse in 2020, triple the number reported in 2019.
While searching "for criminal underworlds in cyberspace," Servallos found two allies online — a contractor and a university student — who proved invaluable in his reporting. 
"Other than that, we make do with what's available in borderless sources like podcasts, news articles, and other source materials offered online," he adds. "With more training and guidance… I believe we could do more."
For Servallos, the investigation has not only helped him develop and sharpen specialized journalistic tools, but also given him a greater sense of purpose in his work.
"Victims of secret crimes, such as online sexual exploitation of children, rarely tell their stories willingly because of stigma and the risk of re-traumatizing themselves," he says. "Having met these brave kids who told me their stories inspired me to do more and gave me a new calling."
Reporting with Sensitivity
Conducting the interviews with survivors was a delicate balancing act between gathering all the information needed for the stories and showing respect and sensitivity for the survivors' trauma.
"We conducted dozens of interviews for this project — we were able to interview about 20 survivors of image-based abuse in 10 different countries," Carvalho says, adding that they found their interviewees through online platforms, advocates, experts, and nonprofits.
"I think being considerate and not taking a victim-blaming approach are two very important steps when conducting interviews with victims of abuse," she says. "I tried to be as careful as I could about how I formulated the questions, explained the reporting process, and why certain details were important, and did my best to respect their boundaries," she says.
Another key consideration was ensuring that the anonymity of interviewed victims was preserved, and avoiding details that could identify or further expose them — especially in cases where victims felt their safety was at risk and were still facing threats from their perpetrators.
"Some of the victims interviewed for the series were experiencing issues such as depression and anxiety," Carvalho recalls. "There was one particularly difficult interview with a survivor who told me she had considered suicide after learning that there were videos of her on Pornhub and other websites." 
Clare McGlynn echoes Carvalho's point that being careful in interviewing abuse survivors, and in portraying their experiences in a dignified manner, is paramount. She says it's vital that reporters refrain from victim-blaming language and story angles.
"First, use the right terminology that supports victims and challenges attitudes," she says. "For example, the term 'revenge porn' is a victim-blaming term. It suggests that the victim has done something wrong, that the perpetrator is justified in their actions, and that they are to blame." 
She adds: "Many victims find this term actively hinders their recovery, as it feeds attitudes and their own self-blame. Terms such as 'image-based sexual abuse' and 'intimate image abuse' are far better as they clearly convey that these actions are wrong."
McGlynn also emphasizes the importance of placing the focus on asking why the perpetrators, who are mostly men and boys, are doing this, and what can be done to prevent it. "The focus must not be on what victims or women generally can do to 'prevent' these abuses — like debates on how they should change their privacy settings on social media, or not send nudes," she says.  
Immersed in a Dark World
The emotional toll of hearing, recording, and delicately reporting these personal stories was compounded by other research that came with the investigation — especially monitoring a multitude of pornography websites and chat rooms that were disturbing to witness. Reporters also had to deal with security concerns that came with navigating this terrain, as activists in the past have had their personal details shared online.
A seasoned investigative reporter with over a decade's experience in the region, Carvalho is no stranger to covering emotionally difficult and complex topics. But she admits that the sheer volume and complexity of the material took an emotional toll.
"Being immersed during several months in such a dark world was challenging, and it did take a toll on many of the reporters involved," Carvalho says. She described how, every day, she scrolled through dozens of new posts showing shocking imagery, including videos that portrayed rape and photographs of women taken or shared without consent. She describes entire galleries with images of young children, both boys and girls, being shared and sold online.
"It was unavoidable to feel overwhelmed and frustrated at times, especially as a female journalist, given how easily available this sort of content is, and the fact that the impact of image-based abuse — particularly on girls and women — has been largely ignored," she says. "It was also upsetting to monitor the conversations between members of these groups, who took the issue very lightly, as well as to realize that the reporting mechanisms for abuse cases provided by some of these online platforms were very weak and inefficient."
Having to then put those feelings to one side and report objectively on what she had seen and heard, on the consequences for the victims, and on the entities that needed to be held accountable was challenging — but all an important part of the reporting process.
The investigation managed to shed light on an underreported issue, but has also shown how a journalistic project can smash clichés and stereotypes around sexual abuse — not only in terms of reporting and language, but also visually. Carvalho worked closely with graphic artist Kaliz Lee to ensure the imagery portrayed survivors in a respectful way. 
It also broke new ground in the region. "While international collaborations are becoming increasingly common, which is great, it is still unusual to see this sort of collaboration led by Asia-based organizations — and highlighting underreported issues with a focus on Asian communities as well as on stories that connect Asia to other parts of the world," says Carvalho. She adds that she hopes the project can set a precedent for similar collaborations to take place.
As for the survivors featured in the report, many came back to the team to express gratitude, alongside feelings of empowerment that came with being part of a project shedding light on a global issue that deserves far more attention.
Editor's note: The digital sex crimes project was funded by the Judith Neilson Institute, under its Asian Stories initiative. JNI is a GIJN member and a co-host of our 2021 Global Investigative Journalism Conference. The Philippine Center for Investigative Journalism is also a GIJN member organization. 
Additional Resources
GIJN Resource Center: Investigating Sexual Abuse, Reporting Tips and Tools
How #MeToo China Inspired a User-Generated Model of Investigative Journalism
GIJN on YouTube: Reporting Tips & Tools for Investigating Sexual Abuse
---

Sarah Karacs is a freelance journalist based in Berlin. Until recently, she was a fellow with the European Journalism Observatory. Her work has been published by CNN, Der Spiegel, the New Statesman, and the South China Morning Post.