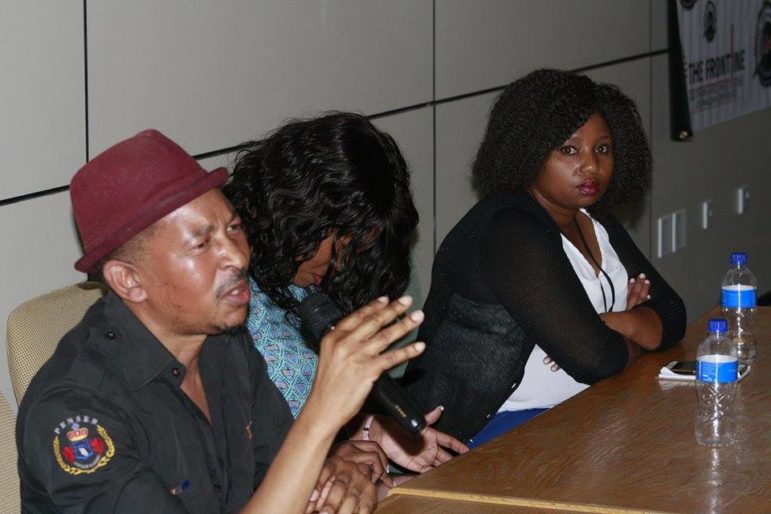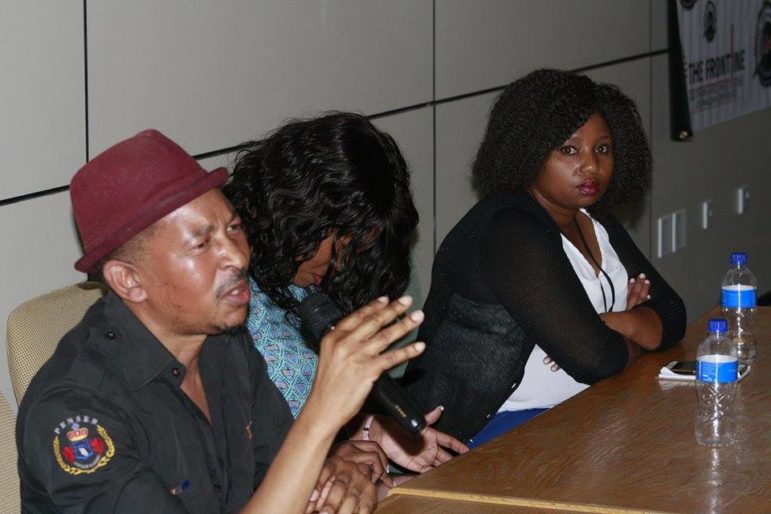 The first Southern African Investigative Journalism Conference in Botswana  took place in the country's capital Gaborone from October 7-8 this month.
About 175 journalists from 10 countries participated in the event, which featured panel discussions and presentations by noted investigative journalists from across Africa and further afield.
Hosted by the INK Centre for Investigative Journalism, a Botswana-based nonprofit, in partnership with the University of Botswana Media Department, the event was appropriately called The Frontline. Talks ranged from the dangers of reporting on corruption and the Panama Papers in Africa to personal testimonies of reporters who have faced persecution and threats of violence for their reporting. The event featured not only journalists but civic leaders, data experts, and social justice watchdogs.
Among the speakers were Outsa Mokone from Botswana; Keiso Mohloboli from Lesotho; Dumisani Muleya from Zimbabwe and Tabelo Timse from South Africa.
The journalists shared harrowing stories of escape and even of having to abandon their home and country for safety. Muleya told of how he has been forced to flee his country several times, but said that for him this was a casualty of his job.
The speakers detailed how laws to protect journalists and freedom of expression are lacking in many African countries. Self-exiled Mohloboli pointed out that she cannot return to Lesotho, where she is wanted for writing a controversial article, as there are no media laws to protect her.
Outsa Mokone from Botswana spoke fervently about a need to recognize that the powerful create a sense of fear and use this to intimidate the media. Where this fear is not used, corruption in the form of gifts and payouts are frequently common practice, Timse added.
Together, the various speakers offered some key tips for navigating often treacherous terrain in southern Africa investigative reporting:
Do due diligence: Follow legal procedures in respect of the law.
Inform your editorial superiors: Keep your line manager or point person informed and updated about your developments, for your own security.
Don't meet at places unfamiliar to you: Selecting the place of meeting can help you to manage a quick get-away plan should you need to, but can also help you to stay in control of the interview.
Read police reports: Pay attention to details in available documents and don't pass up even the small points because this could be key to your story.
Do research beforehand: Do as much research as possible before meeting your source, including online searches, background checks and cross-checking with reliable sources to ensure your security and the credibility of your story.
Ask questions, be critical: Ask a variety of questions to determine a source's trustworthiness.
Don't rely solely on information willingly provided: Be wary of information readily supplied, as the source will likely have an agenda. Interrogate that agenda and determine if the news worthiness of the story justifies doing the story despite it.
Don't discuss the story with your family or partner: Sometimes it is best not to tell family what you are working on or to give them too much details about it, especially where sensitive information is concerned.
Always have your game face on: Learning to have a poker face and using it can be a skill that can save you from getting caught in unnecessary situations.
Volunteer just enough information to sources for them to trust you but not more: To protect yourself and your relations, limit the information you provide to your source so they have less leverage or clues about your personal life.
Do not pay for stories under any circumstances: This may depend on editorial policy; Some publications may pay sources but most panelists agreed that the journalists shouldn't, saying that involving money makes them question a source's motives.
It's a journalist's responsibility to network and remain up to date: Ultimately, the security of a journalist and the quality of his/her work depends on how strong and large a network one has built.
You need to be innovative in finding information: Sources of information are broad and every-increasing and how you marry the old and new ways of finding information can be critical to your research.
Base your story on as much evidence you can: – This will help in the court of law and it increases the credibility of your story.
Do not be unnecessarily afraid: Understand that the powerful people you report on may want to make you feel both afraid and not free. Recognize this and factor it in to your assessment of the source and the situation.
In concluding their session, the panelists agreed that the experiences, stress, and effort that investigative journalism takes is a liability of the profession, but that for them it was worth it.
"It is a passion," Mohloboli said. "It allows us to hold power to account."
---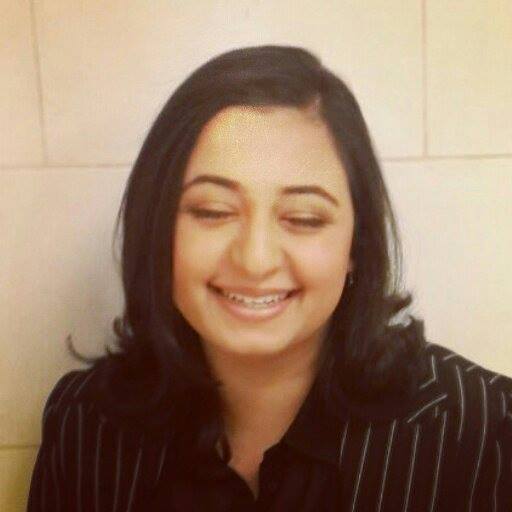 Safeeyah Kharsany is GIJN's Africa Editor (@gijnAfrica) based in Johannesburg. She (@safeeyah) has worked in Qatar at Al Jazeera English, in Italy at United Colors of Benetton's Colors magazine, and in South Africa at Media24. At Al Jazeera she co-headed a project to create a platform for African coverage and worked as an online producer for the AJE English website.