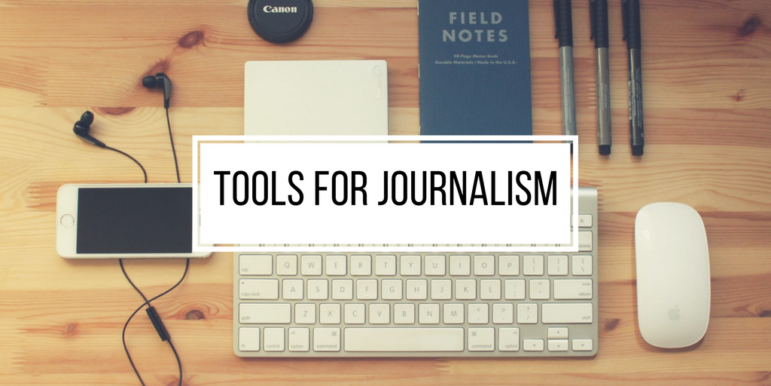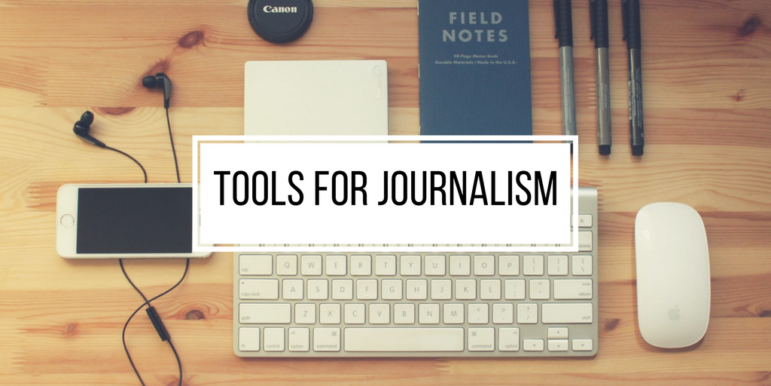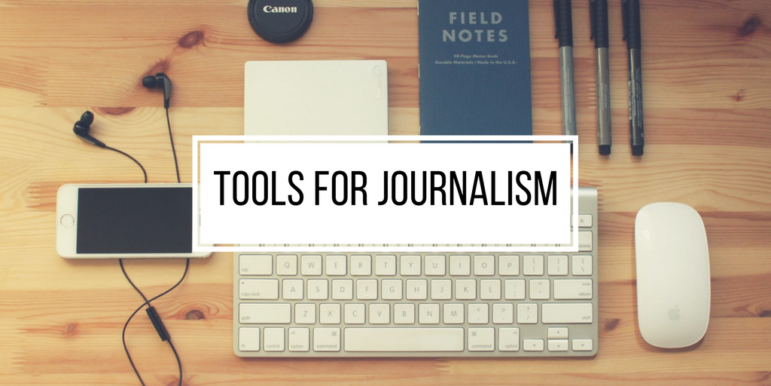 When Poynter got the grant (thanks again, Google News Lab!) that allowed to complete the funding for Try This! — Tools for Journalism — we knew that a newsletter would be a major part of it. I took a little time at the beginning to talk over what this would look like (The Price Is Right was oddly a big inspiration) and how it would work (it was the first newsletter published with Poynter's new email service) but it's mostly been a project of iteration.
I try something, keep an eye on the metrics and listen to the feedback you give and then keep it or try something else. It's been terrifying and exhilarating, and I can't wait to keep trying new things with you next year.
But for now, let's celebrate what we did right this year. I crawled through all of 2017's newsletters and pulled out the tools you enjoyed the best from each one. Consider this the list of most interesting journalism tools in 2017. It's a long list. I hope it tides you over until January 2!
Email Debt Forgiveness Day: Know those emails that are sitting in your inbox that you should have answered months ago? That have become a banshee hanging over your head and now seem too daunting to handle? Get ready, because Email Debt Forgiveness Day is coming up. April 30 will be here before you know it.
Microsoft Sway: You don't need to learn how to code to tell dynamic interactive stories. Microsoft's Sway was originally designed to be a modernized tool for delivering presentations, but Grady College students figured out that it was also great for storytelling.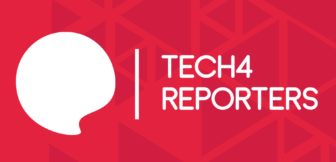 TechForReporters: It's hard to keep up with the latest changes to FaceSpace and MyBook and InstaSnap and all of that stuff. If something isn't making sense to you, and Google doesn't seem to be turning up the right answers, ask your question on TechForReporters. It's like Yahoo Answers but for journalists (and credible).
A Dirt Cheap Phone Tripod: Just about every video shot on a smartphone still looks like it was filmed from the back of an off-roading truck. Pick up a cheap, easy-to-use tripod like this grippy thing to instantly improve the quality of your mobile video stories for less than the cost of a day's worth of lattes (if you drink a couple lattes a day).
Facebook Live Map: Massive disaster? Captivating entertainment event? Just looking for something fun to watch? Facebook maintains a map of all Facebook Live streams. There are verified, geotagged (and, since it's Facebook, embeddable) videos from all over the world available just a click away.

MuckRock's FOIA Slack: This is a safe space. You can admit it. You're a public records nerd. Or an aspiring one. Join a cohort of other FOIA fans via MuckRock's Slack channel. It's an easy way to keep up on the latest with public records laws and a great place to ask questions if you're having trouble.
Playbuzz Story Video Creator: Videos absolutely clean up on social media. Facebook's algorithms love them and Twitter users' thumbs stop scrolling to watch them. And they're easier to make than ever before thanks to tools like Playbuzz Story's video creator tool. It even comes with a library of Getty videos that you can use for free.
Financial Times Project Toolkit: Most workplaces have plenty of big ideas. Many of them never see completion. Financial Times' IKEA-inspired projects toolkit provides a guide for all of the steps along the way. Whether you're building your newsroom's next big product or trying to get a big story done, it's here to hold your hand.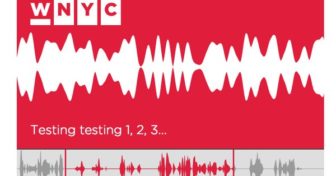 WNYC Audiogram Generator: Audio doesn't go viral, partially because Facebook, Twitter and all of the other social networks don't allow users to natively upload audio. Get around that by building an Audiogram, which is essentially a way to visualize audio. WNYC's Audiogram Generator is a great place to start.
Twitter Account Analysis: Whether you're trying to figure out if a Twitter user is real before embedding a tweet in your story or just trying to figure out if your latest troll is a bot or not, it's tough to beat the Account Analysis tool. It'll give you all sorts of information about any Twitter user.
URLscan.io: There's a lot of information hidden under the hood of every website on the internet. Is the site secure? Who owns it? What does it link to? Use URLscan.io to show it all.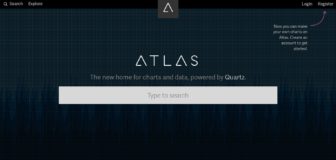 Quartz's Atlas: A giant database of beautiful data visualizations about just about every topic you can think of is great. The ability to create your own beautiful charts and graphs is even better. Bow down to Quartz's Atlas tool. We don't deserve it.
Creative Commons Image Search: There's nothing worse than finishing up a great story and having no visuals to go with it. You're going to look silly if you share a picture-less post on Facebook, Twitter or just about anywhere. Good thing there's a creative commons image search site that finds royalty-free images from across the internet for you to use with your stories.
DocumentCloud: If you've ever worked on a big project with a lot of source documents, you know how hard it is to keep track of it all. It's even harder to post those documents in a way that's meaningful to the public. If you're not using DocumentCloud already, you should be. Especially since it's about to make some big changes.

SnapStream: The Late Show, the Tonight Show and Jimmy Kimmel Live always seem to have the freshest clips from the news. Many of them use a tool called SnapStream to monitor TV stations and instantly save video from them. It can literally record every single show on TV, allows you to search for specific topics across them all and might as well be magic.
Dejargonizer: Okay, so it's pretty ironic to use a computer program to make your writing sound more human, but here we are. The Dejargonizer looks at your copy and points out the words that people might have a hard time understanding. It's up to you to cut them, replace them or ignore our infant robot overlords altogether.
Pipl: If you suspect you're about to get burned by the latest Jaime Phillips-type actor but it hasn't quite risen to the level of a background check, run the person's name through Pipl.com. If they're who they say they are, it'll probably return an address, links to social accounts and occasionally information about their family members.
That's it! Those were your favorite tools in each newsletter I shared this year. I hope they continue to be helpful in 2018.
---
This article originally appeared in Try This! — Tools for Journalism, Poynter's newsletter about digital tools. Want bite-sized news, tutorials and ideas about the best digital tools for journalism in your inbox every Monday? Sign up here. Try This! is powered by Google News Lab. It is also supported by the American Press Institute and the John S. and James L. Knight Foundation

Ren LaForme is the digital tools reporter for Poynter.org. He runs Try This! — Tools for Journalism, which is an effort to find, share and provide training around the best digital tools for journalists.