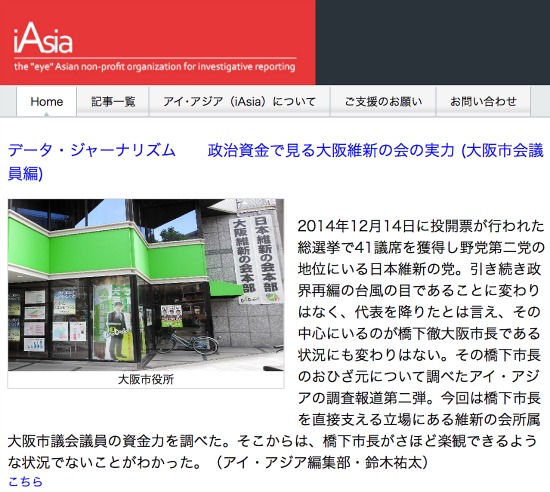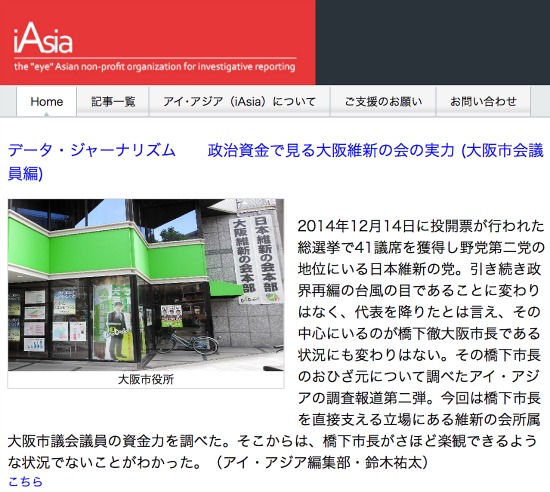 As Japan imposes new laws that threaten to restrict the freedom of the press, some Japanese reporters and activists are seeking new ways to conduct investigative journalism.
At the end of November the city of Manila hosted Uncovering Asia, the first investigative journalism conference to be held on the continent. Organized by the Global Investigative Journalism Network (GIJN), the Konrad-Adenauer-Stiftung (KAS), and the Philippine Center for Investigative Journalism (PCIJ), it was a three-day event with panels and workshops about investigations, new investigative techniques and tools.
Hundreds of journalists came from all over the world to share their experiences, with the focus firmly on Asia. And as I'd noticed at previous similar events or summer schools I've attended in Orlando, Kiev or London, the number of Japanese participants was quite low.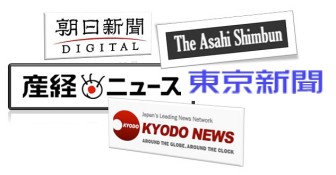 During a conference in Rio in 2013 there were only three Japanese delegates from a total of 1,350 international attendees. Even the investigative conference in the Philippines didn't attract Japanese journalists in any numbers, with just 13 out of more than 300 officially registered. Yet initiatives starting up in Japan might be considered particularly relevant at this political moment in time.
On 19 December, nine days after the Japanese government passed a controversial law aimed at protecting state secrets and limiting access to certain public information, Japanese activist and academic Masayuki Hatta unveiled the challenging new platform Whistleblowing.jp at Tokyo Waseda University.
Developed with technology from the Hermes Center for Transparency and Digital Human Rights, it's a website created to receive leaks of sensitive information, and is able to transfer documents to journalists who use it. Users can access the site through internet privacy service The Onion Router (Tor), a free software enabling users to navigate anonymously on the web. After a training session, Japanese journalists from different outlets can access and use the material, which will not be published independently.

"I'm not entirely against the protection of sensitive information, but I also believe the new law has many problems," Hatta told Reuters.
The wave of indignation and public demand for more transparency and answers that followed the Fukushima nuclear crisis in 2011 is already flagging. In the aftermath of the incident, anger aimed at the Fukushima Daiichi plant operator Tokyo Electric Power Company (Tepco) and the government, for hiding information, turned the Japanese media — usually a 'lap dog' — into a 'pit bull.'
This is not uncommon once the media pack scents blood, Tokyo-based US author and investigative reporter Jake Adelstein told me. "Increasingly critical reports are being written in the major newspapers but the weeklies, of course, are the most unrestrained," Adelstein says. "Surprisingly, of all the major newspapers only two have been vocally critical of Tepco from early on in the news cycle: the far right Sankei Shimbun and slightly left Tokyo Shimbun."
"One may not like their political views but the papers have done some excellent journalism in their coverage of the Fukushima reactor crisis."
However, the strongest reactions at the time came from a sector considered second tier in Japanese journalism — independent and freelance reporters — who acted as "lone wolves in the herd" and behaved "like the watchdogs they are supposed to be," according to Adelstein.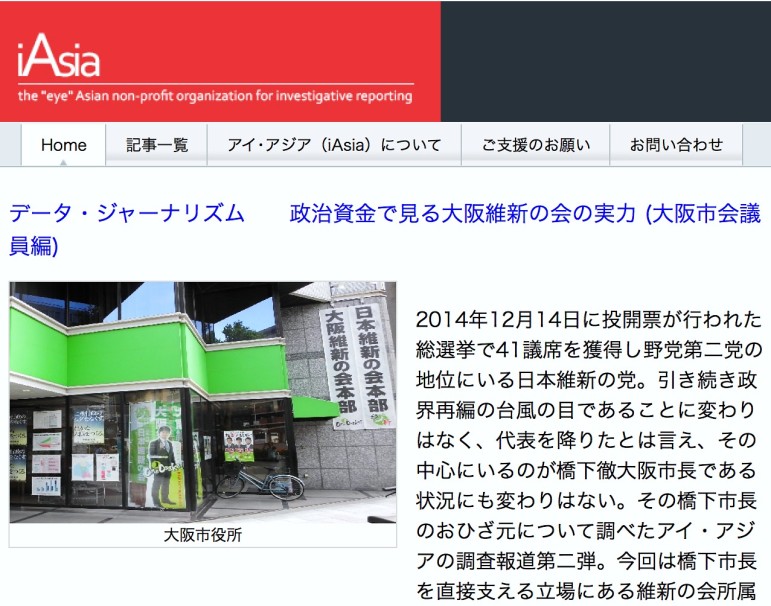 Today, some initiatives that were sparked back then are still striving to reinforce that independent stance. More than two years ago Jiro Ishimaru, from Asia Press, and investigative journalist Yoishiro Tateiwa started the non-profit iAsia digital project. They conduct investigative reporting, examining Japan as "a less transparent society," focusing on money and politics, the environment, China and Korea, and issues around journalism.
"We're still at the beginning of the project," explained Tateiwa. "But when we run stories that the main stream media don't, such as about data on Tepco's assets or the political fund of Osaka mayor Toru Hashimoto, we get large audiences."
At the moment they have 10 journalists and a couple more contributing. They're also exploring a collaboration with the academic sector.
The country's mainstream media was shaken up by the Fukushima disaster. Speaking at the Uncovering Asia conference, Tomohisa Yamaguchi, investigations editor of Japan's leading newspaper Asahi Shimbun, said his paper was about to close its investigative wing when senior managers were inspired by the models of investigative journalism they saw during visits to the New York Times and ProPublica.
The Asahi Shimbun investigative reporting section was launched in 2006, partly reduced in 2011, and then reinforced in April 2012. Since then it has experimented with new forms of collaborative journalism, including the production of stories in partnership with the International Consortium of Investigative Journalists (ICIJ).
According to Yasuomi Sawa, deputy editor at Kyodo News, that network has also been focusing on investigative reporting and installed a dedicated newsroom in 2012. "We are pursuing in-depth as well as investigative journalism," Sawa says. "At the moment our special section is not large, but we're concentrating our efforts and bringing in other reporters, from the social or foreign newsdesks, to contribute."
The future of investigative journalism in Japan is still uncertain but interest seems to be increasing. Investigative reporter David Kaplan, who's worked extensively with the Japanese media and is GIJN's executive editor, says: "Japanese mainstream journalists face unrelenting pressure to report within narrow confines. There are world-class journalists in Japan, but they are not allowed to practice their craft to the fullest. Fortunately, there are people working to change this, and there are lots of other outlets that can have a dramatic effect there."
The problem for Japan now is finding its own sustainable business models, as happened in other Asian countries such as South Korea or the Philippines, where there are now thriving investigative reporting centres.
"There's lots of potential funding and expertise in Japan to support such a venture," Kaplan believes. "Perhaps a tech entrepreneur — like Amazon's Jeff Bezos or eBay's Pierre Omidyar — will step up and fund a new media group that will bust the confines of Japanese journalism. That would be great to see."
---
This story was originally published by the BBC College of Journalism and is reprinted with the author's permission. 
Journalist Alessia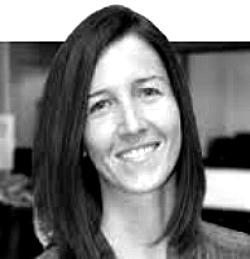 Cerantola (@aisselax) is a co-founder and reporter of the Investigative Reporting Project Italy (IRPI). She is also a blogger at Il Fatto Quotidiano and the BBC College of Journalism. She has been honored with eight awards and special mentions, including the Freedom of the Press Award 2012 by Reporters Without Borders and UNESCO (Austria).